Outdoor
A Perfect Plan
Outdoor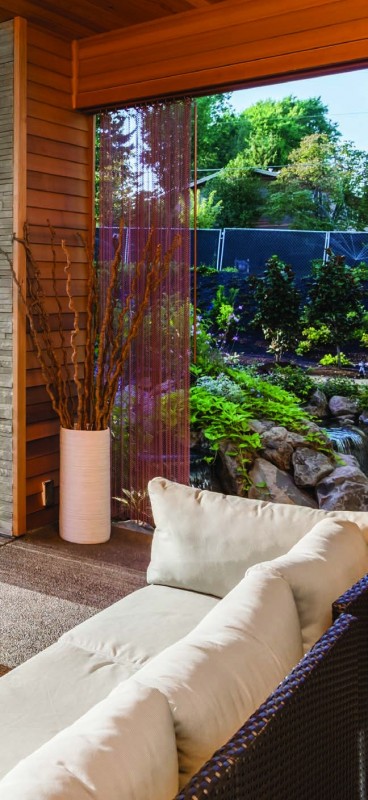 While we may be in the thick of winter, the professionals who design and install outdoor living environments are already getting a jump on their busy season. In fact, many of them already have jobs lined up for the spring and have begun the important process of planning for and designing these projects. If you're looking to have an outdoor living space added to your home, then it's time to...


Outdoor
A Polished Pool
Experts suggest addressing pool needs now will ensure optimum enjoyment later.
By Amanda Hamm Hengel
Outdoor
A New Deck by Next Summer
Now is the time to start planning for that backyard deck.
by Brittany Ann Morrissey
Outdoor
Embracing the Ocean Breeze
A well-designed outdoor living space only increases the enjoyment of a Shore home.
By Matt Cosentino
Outdoor
Swimming into Summer
The latest features and amenities that will have homeowners relaxing in paradise right in their own backyards.
By Kaytlyn Mroz
Outdoor
Making a Splash
Pool ownership has skyrocketed in recent years and there's no shortage of ways for homeowners to construct something unique and pleasing to the eye.
By Peter Proko
Outdoor
Choosing your Surface
The surface material for your outdoor living project can be a big decision.
By Lindsey Getz
Outdoor
Your Backyard Oasis
Crafting a gorgeous outdoor space by blending landscaping and hardscaping elements in harmony.
By Lindsey Getz
Outdoor
2021 Landscaping Directory: Pennsylvania
The Season of Planning
By Staff
Outdoor
Setting the Tone
It's easy to see how hardscaping contributes to the overall feel of your outdoor space.
By Liz Hunter