Standing Up to the Elements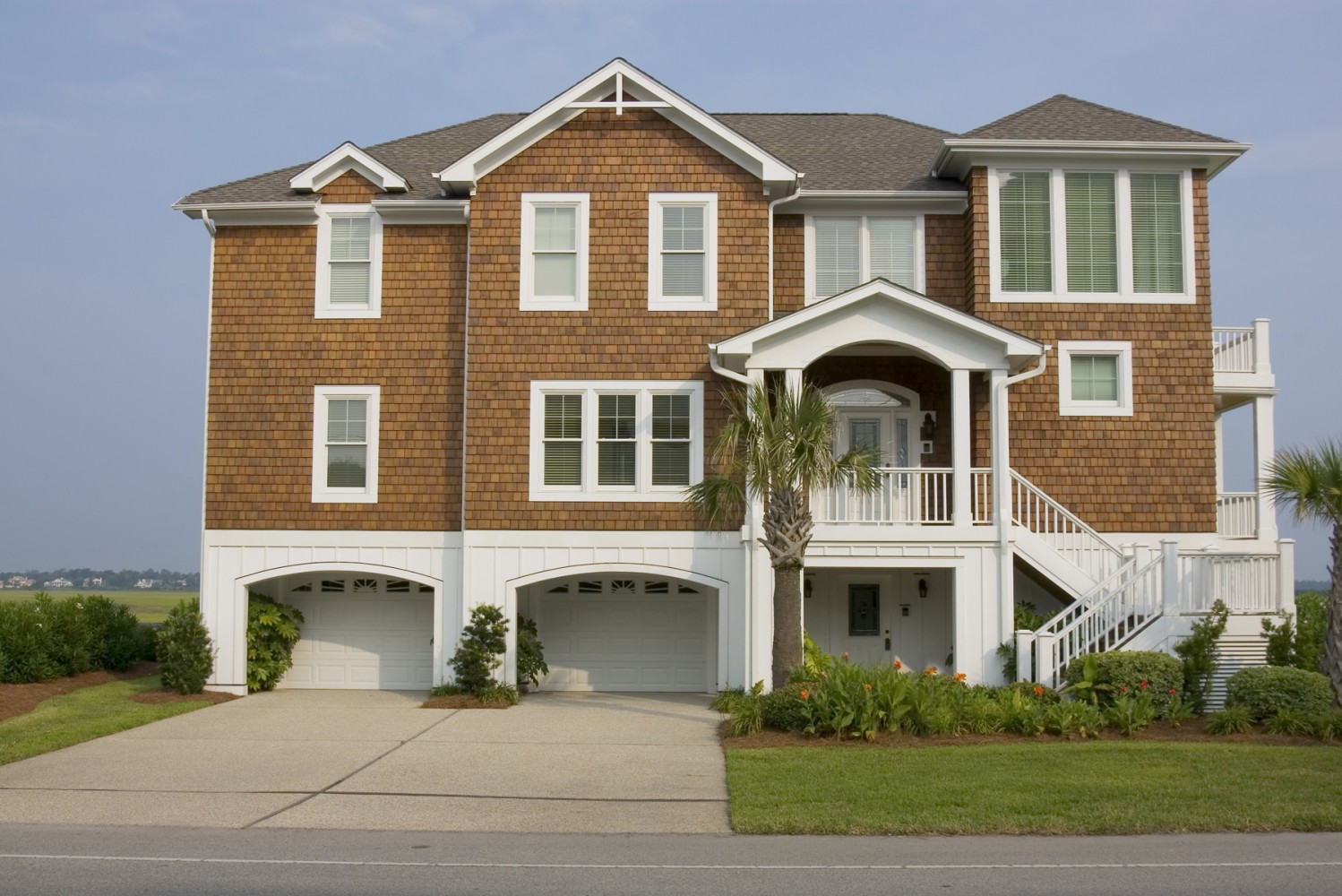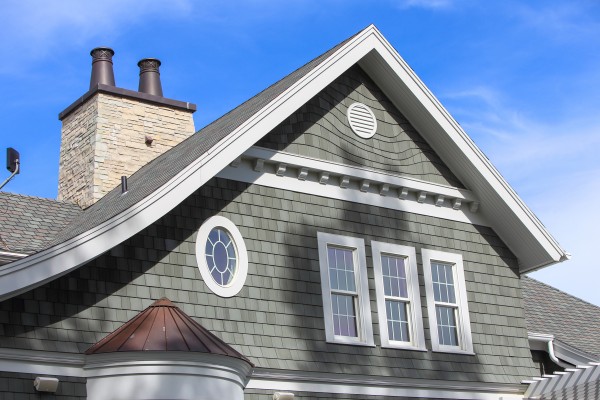 As we head into the brutal months of winter, it's time to start thinking about your Shore home exterior and the possible damage that might happen due to winter conditions such as heavy snow, wind, ice, blowing sand and salt exposure. Even if there is no major damage, exteriors such as gutters, roofing and siding can still take a beating from those conditions and might call for a repair or upgrade. But for some homeowners, checking the exteriors of Shore homes isn't the first thing on their checklist as they start to prepare for opening their home for the spring or summer season and make sure it's in top condition.
"Winterization is something Shore homeowners are used to doing, but sometimes the exterior can be neglected," says Adam Parnes, vice president, marketing, for Global Home Improvement. "Luckily, a visual inspection can oftentimes do the trick."
WHAT TO LOOK FOR
One of the first things to check is your roof. "You want to look at your shingle roofing for any missing shingles, curled shingles or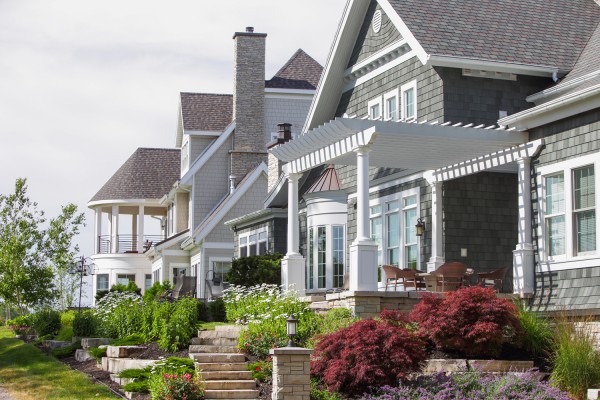 missing roof granules," Parnes says.
 "Some of the more noticeable repair areas would be lifted or damaged shingles, failing gutter systems, damaged flashings, chipping paint and windows and doors that are weathered," says Mike Bradford, vice president of Top Notch Roofing/Siding.
For harder to reach areas on your roof and other parts of your home, Bradford recommends calling a professional to conduct an inspection.
 "You might need a roofing or home inspector to come out to check for harder to spot repair areas that can include moisture buildup and internal leaks that could lead to mold and mildew issues," he says.
 "Also, make sure your gutters are properly working by observing them when it rains," Parnes adds. "As far as siding and windows, make sure to check the caulking and flashing because that is where most leaks occur."
CHOOSING MATERIALS
There are certain products Bradford and Parnes recommend that will withstand the harsh elements of the Shore—some that require a large investment.
"We believe that the Shore environment, with its salt air and increased chance of high winds, deserves investment-grade products for the home's exterior," Parnes says. "We recommend standing seam metal roofing in aluminum."
Parnes says metal roofing has many benefits, including the highest wind rating because they use a concealed screw system. Additionally, he says the panels interlock, which means there is no way for water or wind to get under the roof like typical shingles.
Another high-end roofing product Bradford recommends is synthetic slate, for its "long-life expectancy in coast climates with a beautiful natural curb appeal," he says.
There are other roofing options that are less costly and still work well with the Shore elements.
 "Asphalt dimensional shingles are a great roofing option and the best bang for your buck," Bradford says.
Both Bradford and Parnes say the best choice when it comes to siding is James Hardie Plank siding. "It will make your home pop and can withstand the elements of Shore living," Bradford says.
When it comes to windows, Parnes recommends Marvin's Infinity Fiberglass Windows, which use double-pane and double-strength glass.
 "Ventilation is key," he adds. "Be sure that attic and soffit areas are well ventilated with a proper balance. Smaller items such as stainless steel nails and non-corrosive finishes will ensure longevity. These can be so often looked over but are just as important when making sure your home is in topnotch shape."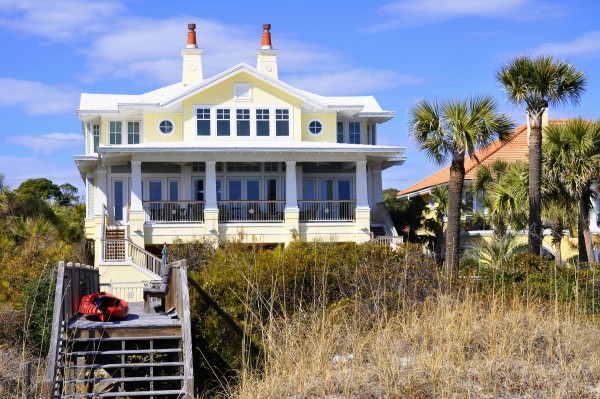 Choosing the best materials is important as there are certain types that could potentially cause more damage down the road.
 "We suggest avoiding vinyl windows due to the expansion/contraction of the plastic window frames in the hot summer months," Parnes says.
 "We've learned over time that living at the Shore can age your home prematurely," Bradford explains. "It is best to avoid products such as unfinished/untreated wood, corrosive metals, thin vinyl, low performance grade windows and underperforming asphalt shingles—for example, 3tab roof shingles."
Whether it's maintenance, small repairs or major upgrades to your Shore home exteriors, placing calls to contractors in the winter to set up appointments in the spring is the ideal time to get your Shore home in the best condition. That way, you avoid more repairs and headaches down the road and at the same time, are able to open your home at the start of the summer season—ready to enjoy it with family and friends.
 "Lots of homes are in need of maintenance," Parnes says. "Just like cars, it is a good idea to do the little things that can prevent more significant damage or replacement costs down the line."
RESOURCES
Global Home Improvement
Feasterville-Trevose, Pa.
(866) 735-1121
GlobalHomeInc.com
Top Notch Roofing/Siding
Serving the Jersey Shore
(609) 822-4839
TopNotch-Roofing.com
Published (and copyrighted) in House & Home, Volume 20, Issue 6 (Spring 2020). 
For more info on House & Home magazine, click here. 
To subscribe to House & Home magazine, click here. 
To advertise in House & Home magazine, call 610-272-3120.