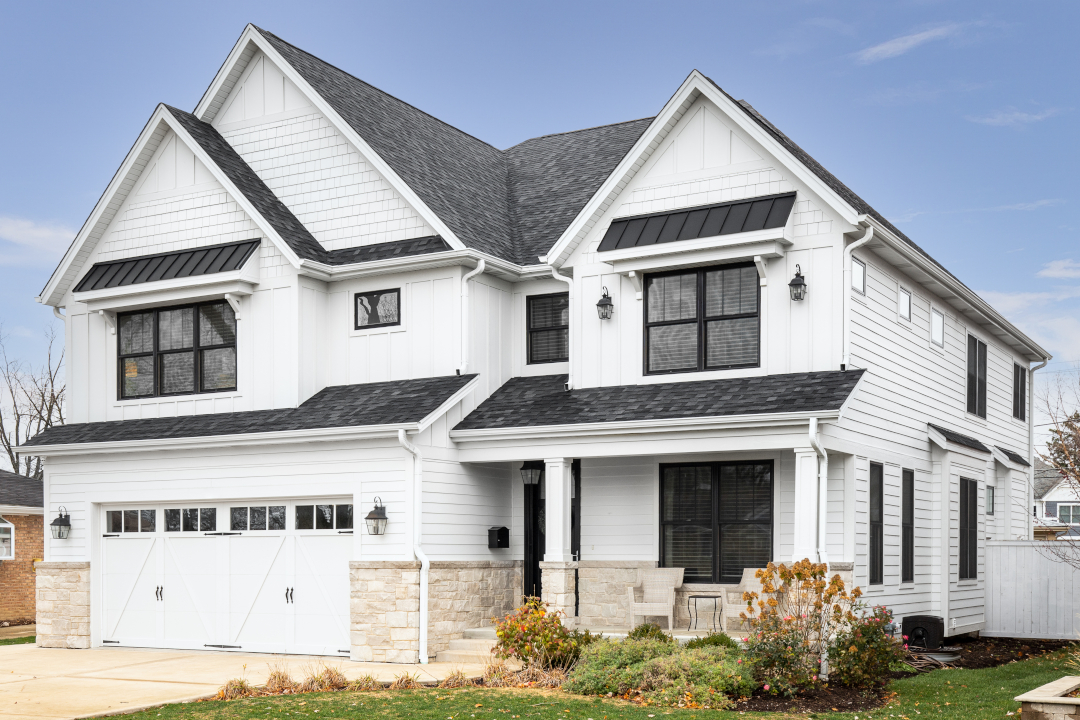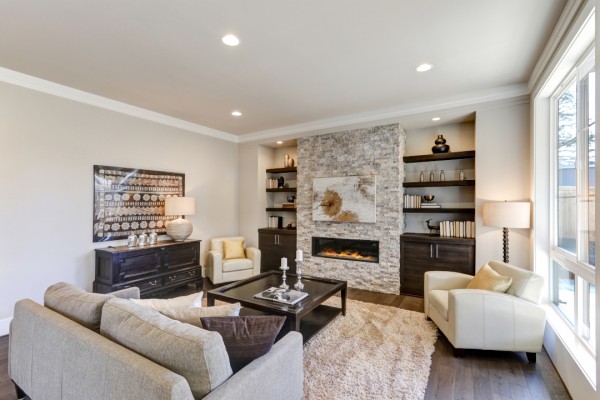 Whether you're fantasizing about your first home or you're downsizing after your last child moved out, every homeowner's journey begins with visions of their dream house.
But when reality steps in with limited inventory, necessary compromises and revised must-haves, oftentimes what begins with lofty, idealized visions of a domicile that's perfectly appointed right on down to its coordinated color schemes ends with a house that's got the right location in the right price range and is close enough to perfect.
Which isn't necessarily a bad thing—after all, it's the memories and milestones it holds that transform a house into a home. But almost every homeowner has a story about how they've come to hate their kitchen floor, how their tastes have turned a novel feature into an eyesore or how they've finally had enough of the bathroom they never really liked in the first place.
The good news is that you don't need to relocate to get the house you want. In fact, area experts are primed to help update, renovate and even innovate your home inside and out with custom flourishes that get the builder-grade house you bought much closer to the home you've dreamt about.
Geoffrey Geibel, a retail segment manager with Pella Windows & Doors, has seen firsthand in jobs across the tristate area how drastically a new front door or redone windows can revitalize a home.
"Most often, a lot of the way we can upgrade things for more street appeal comes down to color selection and the options—but that's not all," he explains.  "When it comes to windows and front-entry doors, the possibilities are essentially endless. It comes down to the quality of the products your design consultant has, and how well the installer understands all the different elements that can affect installation."
He's also noticed that not all clients come to construction professionals with a clear vision of what they want beyond just knowing they're ready for a change. An in-person showroom can be invaluable in not only arming a customer with the vocabulary they need to ask for what they want but also highlighting all the options available to them, as Pella's newly opened Customer Experience Center in Plymouth Meeting, Pennsylvania, is already proving.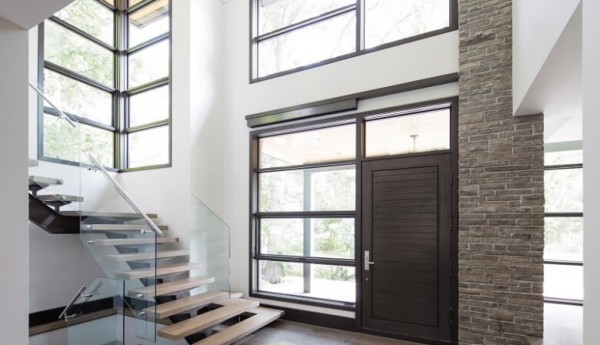 "A consumer's vision is limited to what they've seen or what they've been told is available," Geibel says. "To walk through our experience center and see the actual features of the windows and all the options that can make their lives easier or meet their vision, it's tremendous. I can't say customers always walk into that store and walk out with the same idea, but they sure appreciate what we offer and how we go about doing it."
The interior of a home, meanwhile, is where ABC Closets focuses its efforts. And according to Renee Brinn Williams, the company has done much more than what their name suggests.
"Overnight, basements, spare bedrooms and garages were turned into offices, classrooms, large pantries and gyms," she notes. "For example, for those who want a small office space in their room but don't have the square footage to spare, we have repurposed their closets to create a work-friendly nook. We've swapped out closets for craft spaces. Using a closet for a homeowner's hobby room also helps to minimize clutter since it won't be out in the open."
The pandemic has had a profound effect on how people are overhauling their living spaces, inch by inch and room by room. The normalization of working from home has changed countless homeowners' needs, while many more are simply ready for a refresh.
"Since the pandemic began, homeowners have been spending so much time at home organizing and decluttering, making customized organization more desired than ever," said Williams. "Some of the top pandemic home improvement projects include walk-in and reach-in closets, pantries, home offices and garages."
She adds that introducing some order to one's home has been a natural reaction to COVID's unpredictable hold over normal life. "By renovating, you retain a home you have lived in for years that is full of memories. By organizing, there is less chaos, which can bring about a sense of calm and control."
Geibel does advise those beginning their custom-design journeys to consult with not only a professional but also any homeowner association they may be beholden to.
"A lot is dictated by neighborhoods," he points out. "In particular, when there's a lot of historic homes in an area, we have products that allow those homeowners to replace their windows while preserving the look of their homes."
Working with a professional is imperative, Williams agrees, as expert guidance will help stay within your budget and explain the full scope of the project to keep expectations in check. After all, she notes, "You've spent time and energy, not to mention budgeting, to bring your home improvement dreams to life. Put it in the hands of a pro, and you won't be disappointed."
Experts can help you walk the line between what's the hottest current trend—like the black-framed windows Geibel says everyone's asking for right now, which are well-suited to all kinds of personal tastes and home styles—and what's most harmonious with and possible for your home's structure and style.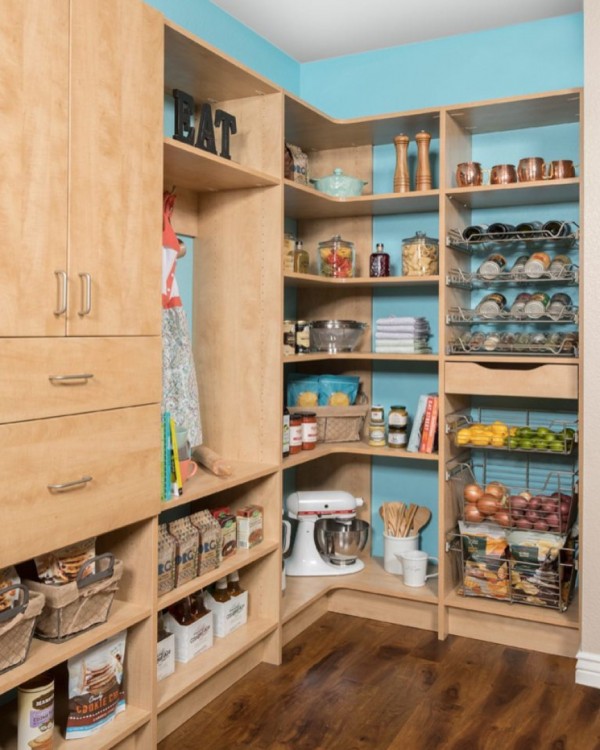 But, in the end, it's all about what best suits a homeowner's lifestyle and will make the customer feel the best inside their home.
"​​Everyone is different when it comes to organizing and maximizing the space they have. Some homeowners want to be able to see everything when they enter or reach into their closet, and some want as many drawers as possible," says Williams. "The one thing they all have in common is clothing organization: It's the first area you see in the morning and it's the last area you see at night. Once you have the closet organized, it starts your day on a positive note."
"The customer needs to be comfortable: You don't wants drafts from your windows, you want to be able to lower your blinds when the light is streaming in, you want lower energy bills, and you want options that you're going to want to look at every day for years to come," Geibel notes. "It takes a lot to do a job like replacing your windows, and having options for every budget and being flexible is how we help our customers select what's right for their specific needs and tastes."
RESOURCES
ABC Closets
Hammonton, N.J.
(609) 567-8621
ABCClosets.net
Pella Windows & Doors of Philadelphia
Locations in Del., N.J. & Pa.
(833) 760-0638
PellaPhilly.com
Published (and copyrighted) in House & Home, Volume 21, Issue 11 (Fall 2021). 
For more info on House & Home magazine, click here. 
To subscribe to House & Home magazine, click here. 
To advertise in House & Home magazine, call 610-272-3120.