Cambrie Morgan
Women in Business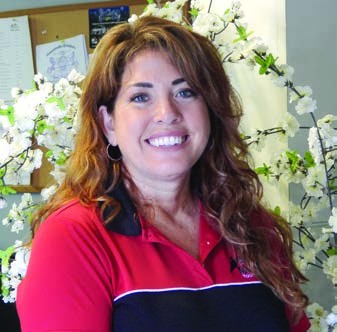 How long have you been in this industry?  
Twenty-two years
Did you have another career before this one?
Yes, in my previous career I was an ophthalmic technician, working with eye doctors. I liked it but felt limited in terms of career advancement.
When did you decide to go into business for yourself?
When I spent the summer work...


Ask the Expert
Architectural Concrete Design
For more than 20 years, Architectural Concrete Design (ACD) has been transforming properties with their decorative stamped concrete designs.
By Liz Hunter
Showcase
Swim-Mor Pools & Spas
Swim-Mor Pools is a family owned and operated business started in 1967 that proudly carries on a tradition of quality in our products.
By Staff
Profile
Dog Days of Summer
Hot Landscape Topics for July and August
By Michael Pasquarello, Degreed Landscape Architect, Elite Landscaping
Showcase
Certified Roofing & Chimney
Certified Roofing & Chimney can replace damaged rotting joists or plywood, insulting and weatherproofing.
Showcase
Rolling Green Landscape & Design, Inc.
Rolling Green Landscape and Design, Inc. is a team of professional horticulturalists, designers and craftsmen.
By Staff
Women in Business
Kelley Ferris
VICE PRESIDENT & CO-OWNER, FERRIS HOME IMPROVEMENTS
Profile
Now is the Perfect Time to Organize your Cluttered Garage
GarageTek of North and Central Jersey
By Staff
Ask the Expert
Harth Builders
Since opening their doors in 1996, Harth Builders has garnered an excellent reputation as a design-build remodeling firm in the Greater Philadelphia area.
By Staff