Amiano & Son Construction, LLC
Ask the Expert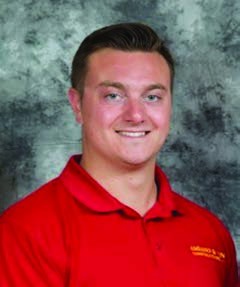 The heart of the home beats in the kitchen. It's where family gathers, parties occur and is usually one of the first spots you go to when you walk into your home after a long day. So when your kitchen has become dated, needs an upgrade or isn't functional for your growing family, you need a name you can trust that will understand exactly what you are looking...


Women in Business
Jennifer Kell, AKBD
SKIPPACK KITCHEN & BATH DESIGN
Profile
Window Treatments on your Terms
Blinds Brothers brings the latest styles in blinds, shades, shutters and more right to your door.
By Liz Hunter
Ask the Expert
Blinds, Shade and Shutter Factory
Outfitting your home with the best blinds, shades or shutters requires insight from the most certified professionals in the industry: Meet Bob Silver, a fourth-generation owner of...
Profile
Now is the Perfect Time to Organize your Cluttered Garage
Les Hutton of GarageTek of North and Central New Jersey says a garage makeover can make a big difference.
By Staff
Ask the Expert
Get Decked
Get Decked owners Mike and Connie Jerminski make sure every project is carried out with the utmost care.
By Lauren Kubiak
Showcase
Swim-Mor Pools & Spas
Swim-Mor Pools & Spas is a family-owned and -operated business started in 1967 that proudly carries on a tradition of quality in our products.
By Staff
Showcase
Gill's Landscaping Inc.
Gill's Landscaping Inc.'s mission of total customer satisfaction is the cornerstone upon which the company was founded in 1988.
By Staff