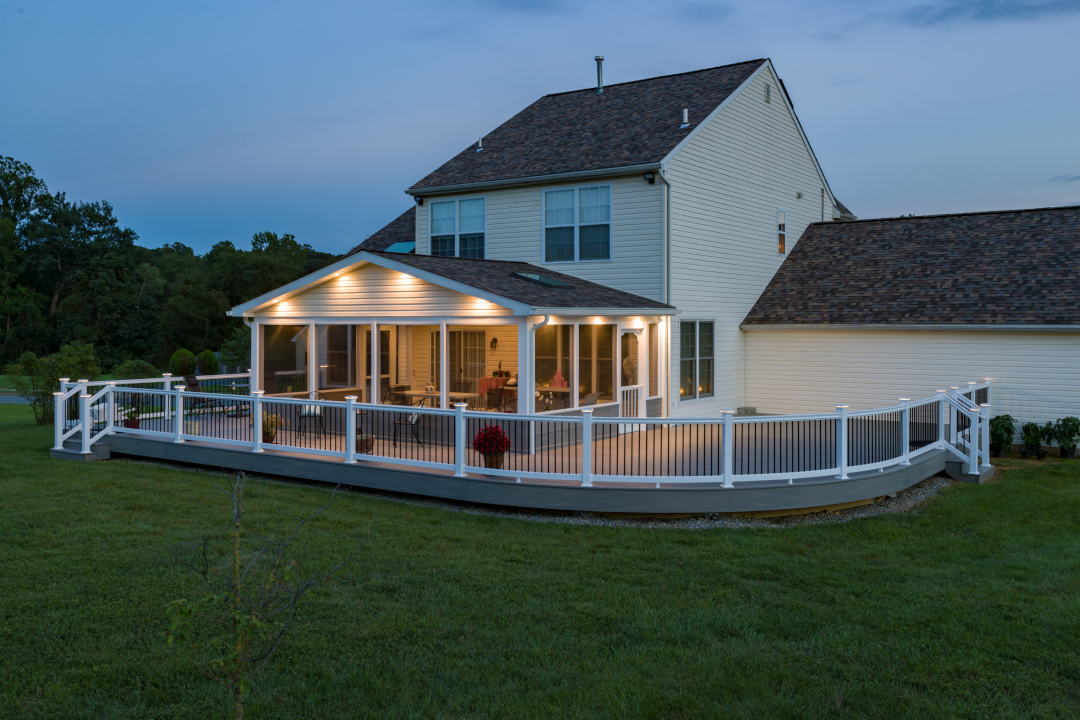 During the past year, homeowners with a deck have been able to use it as a respite from remote work or school. In many cases, the deck became a makeshift restaurant where families could enjoy a meal or a happy hour drink safely. However, those who did not have a deck were left green with envy, which led to an unprecedented demand for new projects.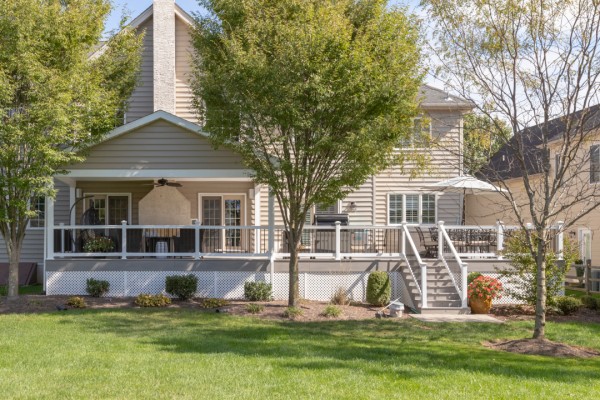 Like many companies, Deck Craft Plus has been busy bringing these backyard spaces to life, many of which are now getting their time to shine as people host normal group gatherings. If you're still thinking about a brand-new, maintenance free deck, planning should start now, says Director of Sales and Marketing Omar Stoltzfus. "An expanded living area is not just something to make quarantine days more pleasant—it will entertain your family for years to come, through summer and fall seasons."
With experienced designers and builders committed to the finest craftsmanship, Deck Craft Plus has earned a reputation for reliability. It has long standing relationships with the top manufacturers in the industry and specializes in composite decking that has the look of real wood with none of the hassles.
Each project is different and can include a number of amenities to fit the homeowner's lifestyle.
"Your deck area, more and more, is an extension of the house," Stoltzfus says. "It's a place to host parties, to hang out with family and friends, to grill on a nice day. In today's market, the only limit is your imagination."
One feature that most homeowners desire is some kind of shade structure, whether that is a pergola, a roof or even a screened-in porch.
"I would say they all have pros and cons and it comes down to individual need and individual budget,"Stoltzfus says. "If you're looking for shade, a pergola with a canopy is a good option. If you want protection from the rain, then you should get a roof. If you want protection from the bugs, you should get a screened-in porch,which can even be an all-season room with heaters to enjoy the cool spring and fall days."
Another popular amenity is an outdoor kitchen, which allows the hosts to be present with their guests while they are preparing food. "I personally love to grill, so my dream deck would have a huge outdoor kitchen with a couple of differ ent grills on it," Stoltzfus says. "Some people just want one grill and a little bit of counter space; other people want a sink, cabinet space or a refrigerator. There are so many options and it's not a one-size-fits-all design when it comes to outdoor kitchens."
In fact, that's the overall goal for Deck Craft Plus on every project—to ensure that the deck is custom built to the customers' needs. This is a company that pours its heart and soul into every job, leading to happy and satisfied clients.
"Quality is definitely one of the key characteristics about us; quality in products and quality in service," Stoltzfus says. "The other focus is catering to a homeowner's needs and building a deck that is unique to the individual. Every deck is unique, and you can add an unlimited amount of details to make your deck stand out."
Deck Craft Plus
Honey Brook, Pa.
(610) 273-3317
DeckCraftPlus.com
Published (and copyrighted) in House & Home, Volume 21, Issue 9 (June 2021). 
For more info on House & Home magazine, click here. 
To subscribe to House & Home magazine, click here. 
To advertise in House & Home magazine, call 610-272-3120.