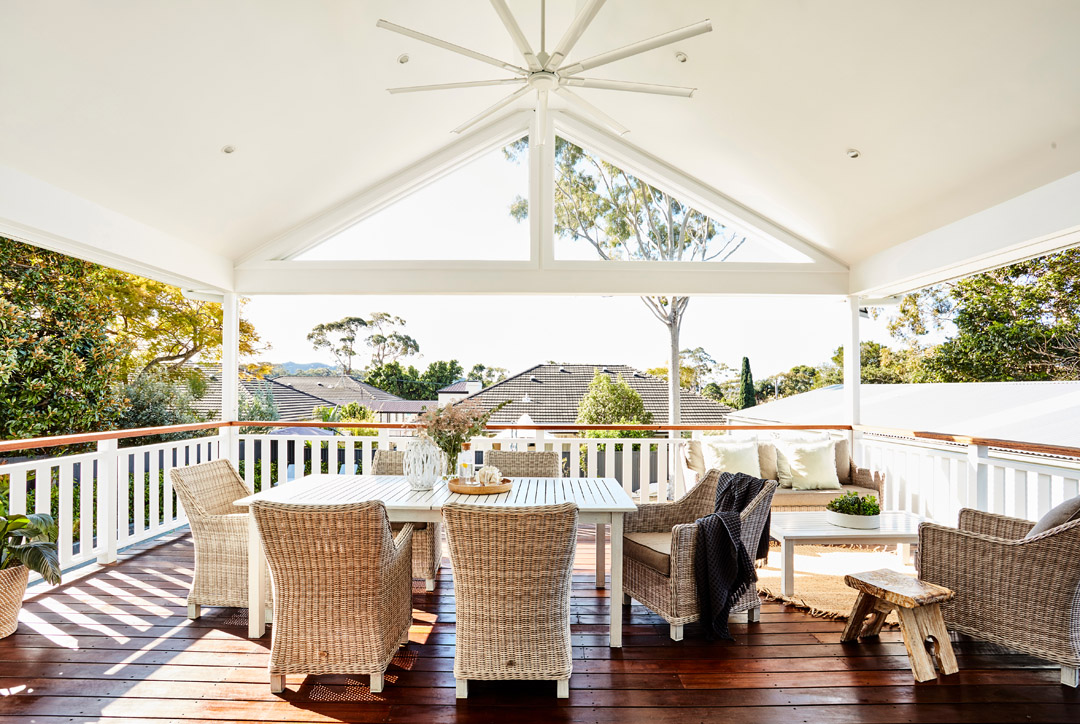 As the vibrant colors of summer gradually give way to the crisp and enchanting ambiance of fall, homeowners often find themselves contemplating various projects to enhance their outdoor living spaces. While spring and summer might seem like the prime seasons for home improvement projects, building a deck in the fall brings with it a unique set of benefits that are often overlooked. With milder weather to help reduce project timelines, there are numerous reasons why the autumn months can be the ideal time to embark on your deck-building journey.
Ion Colbasiuc of Deck Guardian elaborates on this point. "Summer is almost over and the industry's push to get things done in the short summer months is over. Homeowners find themselves more relaxed and are able to enjoy their home more without the crazy get away weekends from summer. This also lends itself for more time to plan and budget in order to make the best decisions on their investment and builders aren't rushed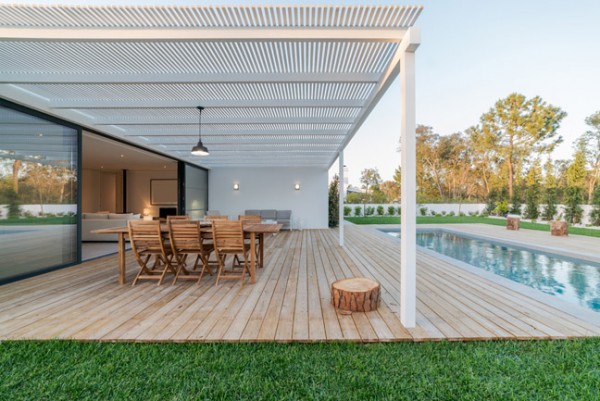 by the high demand from summer jobs," he says.
Benefits of Building
In the modern hustle and bustle of life, finding solace in the outdoors is becoming increasingly essential. What better way to achieve this than by installing a deck? A deck is more than just an extension of your living space: It's a portal to nature, a hub for gatherings and a canvas for your creativity. From offering a tranquil space to relax to increasing both the living space and value of your home, building a deck is a solid investment – and now could be the best time to pull the trigger, according to local experts.
Karim Mrad from Archadeck of Northwest Philadelphia explains just how to get started. "At the initial visit we sit down and do a functional needs analysis and that's how we extract information on how they want to use the space," he says. "Do they entertain a lot? How many people are they going to accommodate on the deck? Is it just a deck or a deck and a patio? Do they want a shade structure? We take all of that into consideration and always keep the budget in mind when creating a design for a homeowner."
Once the fundamentals and design are nailed down, you can start the next process of building, and becoming that much closer to the deck of your dreams.
Mild Weather and Comfortable Construction
One of the primary advantages of building a deck in the fall is the more moderate weather conditions. With the heat of summer subsiding and the cold of winter still at bay, autumn offers a comfortable and stable environment for construction. The cooler temperatures mean that labor-intensive work won't be as physically taxing, allowing builders to work efficiently without the risk of heat exhaustion. Additionally, the absence of extreme cold ensures that construction materials, such as adhesives and paints, can set and cure properly, leading to a more durable and visually appealing deck.
The mild weather is also an advantage for those homeowners who may already have a deck but need to have a bit of maintenance done.
"The fall is a great time to inspect your existing deck, especially if your deck is over 10 years old. We suggest inspecting your framing, columns and supporting structures. If you have a pressure-treated deck, the fall is a great time to apply a seal, since the weather is typically cool and dry," explains Dillon Redecker of Blackfoot Decking and Fencing.
Enhanced Landscaping Opportunities
Fall is a season of stunning natural beauty, as leaves change color and landscapes transform into breathtaking vistas. By building your deck during this time, you have the unique advantage of being able to integrate your new outdoor space seamlessly with the changing surroundings. If you are able to start the project early enough in the season, imagine enjoying your morning coffee or evening gatherings against the backdrop of golden, red and orange foliage—a truly captivating setting that can enhance the overall ambiance of your outdoor living area.
Perhaps you start a bit later in autumn, missing the length of the entire season, but you'll at least have the convenience of stepping out to your brand-new deck on the first warm spring day after a long, cold winter.
"Building a deck in the fall is great: You have some time to enjoy a bit of the fall foliage but more importantly, you're ahead of the rush and demand of those homeowners who are building in the spring," Redecker says.
A Quicker, Easier Process
In the peak construction seasons of spring and summer, contractors and builders are often juggling multiple projects simultaneously. This can lead to longer wait times for materials, permits and even the availability of skilled professionals. Fall, on the other hand, is typically a slower period for the construction industry, which means that you might have an easier time scheduling your project and obtaining the necessary resources. Reduced demand can also lead to quicker project turnaround times, allowing you to enjoy your new deck sooner rather than later.
"You will definitely experience shorter turnaround times in the fall than during the crazy spring and summer months, giving the advantage to fall builds," says Jasmin Toro of Archadeck of Mt. Laurel. "We still do caution our customers that even during the off-season, things take time, so it's always best to reach out sooner rather than later if they're in a hurry."
Obtaining the necessary permits for construction can sometimes be a lengthy process due to the high demand during the warmer months. In the fall, government offices responsible for granting permits may have a lighter workload, resulting in faster processing times. "Pulling permits and getting approval from the township can sometimes take a lot longer than homeowners understand, so it's helpful to do it during the slower time of year. The smoother the permit acquisition process, the more we can expedite the start of your project, making your deck-building experience more streamlined and less stressful," Toro explains.
Extended Outdoor Enjoyment
By constructing a deck in the fall, you set yourself up for extended outdoor enjoyment. As winter approaches, your newly built deck will provide a platform to experience the beauty of the colder months. Whether it's a cozy space for stargazing or a festive area for holiday celebrations, your deck can continue to serve as an inviting outdoor escape well beyond the traditional summer season. And when that last drop of snow melts away, and spring rolls in, you and your family are ready to enjoy the season right at the start.
The benefits of building a deck in the fall are abundant and often underestimated. The comfortable weather, faster project timelines, easier permitting process, enhanced landscaping opportunities and extended outdoor enjoyment all contribute to a compelling case for starting your deck-building project during this season. By taking advantage of the unique advantages that autumn offers, you can create a beautifully crafted outdoor space that complements the changing seasons and enriches your overall quality of life. So, grab your plans, gather your materials and embrace the beauty of fall as you embark on your journey to build the perfect deck.
Resources
Archadeck of Mount Laurel
Cherry Hill, N.J. | (609) 245-6530
Archadeck.com/Mt-Laurel
Archadeck of Northwest Philadelphia
Plymouth Meeting, Pa. | (484) 665-8010
Archadeck.com/Northwest-Philadelphia
Blackfoot Decking & Fencing
Quarryville, Pa. | (717) 598-2917
BlackfootDeckingFencing.com
Deck Guardian
Somerset, N.J. | (908) 332-8616
DeckGuardian.com
Published (and copyrighted) in House & Home, Volume 23, Issue 10 (August 2023).
For more info on House & Home magazine, click here.
To subscribe to House & Home magazine, click here.
To advertise in House & Home magazine, call 610-272-3120.