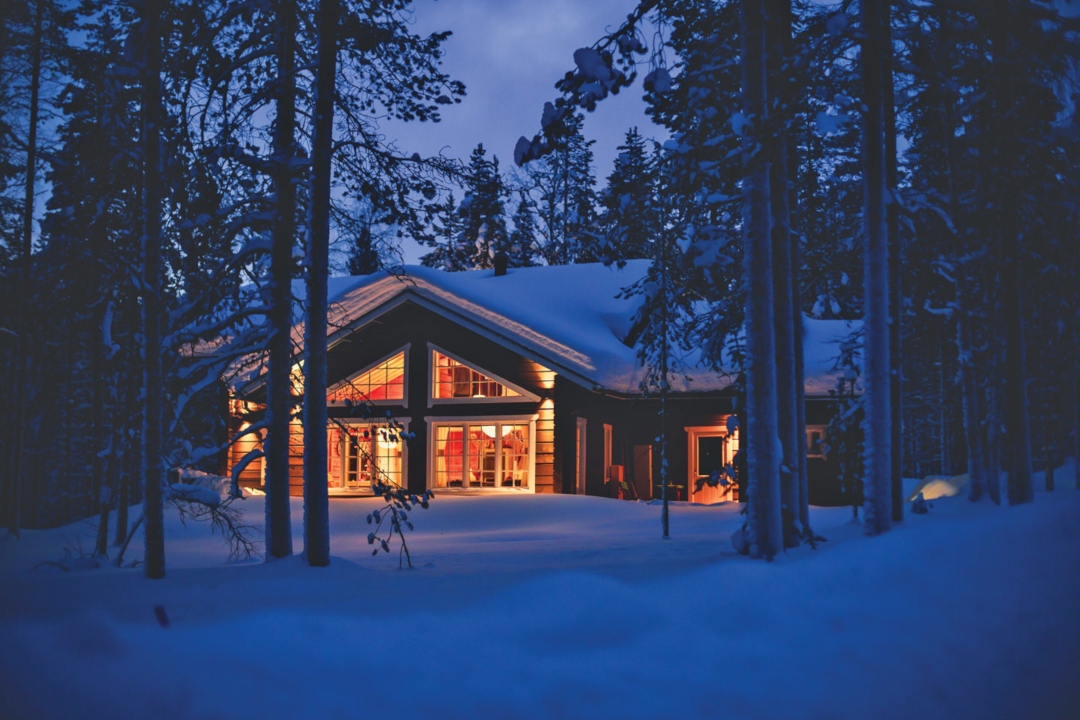 Though winter may be a few months away yet, now is actually the prime time to start assessing the state of your home's heating system, giving you enough time to handle any repairs, replace any broken or inefficient parts, or address any necessary upgrades.
According to Jeff Olewine, general manager of C&C Heating and Air Conditioning, spring and fall are the ideal times for homeowners to make their biannual HVAC inspections a priority.
"The biggest thing is getting your maintenance, and tune-ups in general, done by a qualified professional, who will come out and change the filter, take a look at the heating system in general and make sure that it's working at peak efficiency for the next season," he explains. "We recommend that it's done twice a year."
By proactively dealing with any issues before temperatures begin to plummet, your heating system should be in tip-top shape and ready to reliably head into its hardest-working season.
And, as Farrel Shuster of Family Heating & Air Conditioning says, "an upgrade of your heating systems in today's world of ridiculous fuel and electric expenses is a great idea and actually a money maker—and saver."
He continues: "The old saying 'I just want to get through one more season' doesn't sensibly apply anymore. Not only will you have an increase in comfort, but the rebates available from the government and utility companies, plus the monthly costs to own and operate your system, can pay for your financing monthly payments and also put some money back in your pocket."
Early fall is also the perfect time to act if you're dreaming of gathering 'round a fireplace's glowing hearth and roaring blaze this holiday season—or thinking it might be time to protect against Jack Frost's nip with a heating source that will always work even if the power goes out.
"If people are thinking about having a fireplace, creating memories by the fire during the holidays, and having that warm and cozy feeling of sitting and playing games in front of the fire, now is the time," says Jenna Guldin, vice president of sales for Salter's Fireplace Patio and Grill. "Most of the people who wait until October or November to get a fireplace before Christmas or the end of the year, it's going to be too late."
With the tristate region both anticipating and already facing a significant rise in gas and energy prices as the year winds down, looking into heating options that decrease reliance on both utilities can be a cost-saving measure for price-conscious or more rural households to consider.
"You have wood stoves and high-efficiency fireplaces for customers who don't have access to natural gas or who want to reduce their dependency on oil," explains Dave Rettinger, operator of Rettinger Fireplace Systems. "Wood-burning is the best solution for those customers looking to cut down on energy bills and don't mind the work associated with owning and operating a wood stove."
More modern takes on an old-fashioned mainstay are increasingly in-demand, as both gas and electric fireplaces have become popular options. The latter is especially appealing for its flexibility and authenticity.
"You can put electric fireplaces in bathrooms, kitchens and living rooms," Guldin says. "They look pretty and realistic—some even come with a crackling noise." 
Meanwhile, gas fireplaces offer all the ambience with almost none of the maintenance their more traditional wood-burning predecessors require: "You flip the switch, set it and forget it," says Rettinger.
No matter how you heat your home, taking care of the system that keeps you warm will improve its efficiency and ultimately lengthen its useable life—though even the most diligently maintained ones have to be replaced eventually.
"If someone's looking to replace their system, typically it's when they have a certain amount of issues with a unit that needs repairs and it doesn't makes sense to put money into repairing it," observes Olewine. "It's also based on the age of the system: At 13, 15, 18 years, that starts to be where you've reached its lifespan."
For those homes with word-burning fireplace owners, though, making sure things like your chimney and flue are in proper working order is imperative before you start firing up that hearth. Ash, soot, creosote, and other debris can collect anywhere from the firebox up through the flue, creating the kind of conditions that could become a dangerous fire hazard. Buildup can cause additional problems from unsightly stains around the hearth to getting dust and ash into your home's air.
If you're thinking that your home heating needs less of an update and routine maintenance and more of a complete overhaul, you'll want to consider your household's needs, among other variables. Olewine notes that for HVAC customers, elements like lifestyles, preferences, the type of system and how much work it's expected to do matter more than what kind of house it's heating.
"There can be a pretty big cost difference between your entry-level unit and your high-end one," he advises. "If you're planning on living in your home for a while, you'll get a return on your investment in terms of energy savings with a more efficient unit."
Shuster adds: "A high-efficiency system is not a commodity item and cannot be installed like an Ikea kitchen set. The higher the efficiency number isn't the way to select a new system—choosing the proper company to guide you, install and guarantee the results you paid for is.
"What needs to be discussed is what are we connecting the new system to," he continues. "Unlike a TV, if the wall space can accommodate a 75" big screen it will work fine, but an HVAC system with an existing ductwork system or hot-water heating system with baseboard or radiators may not give you the desired AFUE rating for your heating system—it will actually cost you more to operate with less comfort, and may not operate at all. Items such as static pressure, air velocity, and temperature delta T are questions only an experienced HVAC company can answer, calculate and determine for you."
When it comes to fireplaces of any kind, Rettinger says that customers have a vast array of options. When the sky's the limit, though, the possibilities can be daunting—which is why trusting the experts is the best way to go.
"We always ask questions," he affirms. "What do you want the fireplace to look like and how do you want it to operate? Do you want something that's going to take the chill out of the air? Do you want something to run for the entire day or do you want something purely for ambience?"
Olewine does cautions against thinking that a new or improved system will solve all of your problems. Drafty doors, aging structures and other factors unrelated to your heater of choice may be contributing to cold spots and staggeringly high bills. That's one of the many reasons why he also suggests calling in the experts.
"They can look at the house as a whole and see how they can improve it, as far as energy goes," he says. "That can be windows, that can be insulation—all that lends itself to comfort in the house and more efficiency. An HVAC company can come and put in a new, more efficient system, but if you're lacking in some of those other areas, your heater's efficiency is never going to be what it should be."
However you're heating your home this winter, trusting that system it with well-vetted, experienced pros means you can enjoy some peace of mind when even the harshest winter freezes come for the region.
RESOURCES
C&C Heating and Air Conditioning
Souderton, Pa.
(215) 799-0515
CC-HVAC.com
Family Heating & Air Conditioning
Elkins Park, Pa.
(215) 910-4685
FamilyHVAC.com
Rettinger Fireplace Systems
Voorhees, N.J.
(856) 783-5501
RettingerFireplace.com
Salter's Fireplace Patio and Grill
Eagleville, Pa.: (610) 631-9372
Hatfield, Pa.: (215) 362-2443
SaltersFireplace.com
Published (and copyrighted) in House & Home, Volume 22, Issue 12 (September 2022). 
For more info on House & Home magazine, click here. 
To subscribe to House & Home magazine, click here. 
To advertise in House & Home magazine, call 610-272-3120.