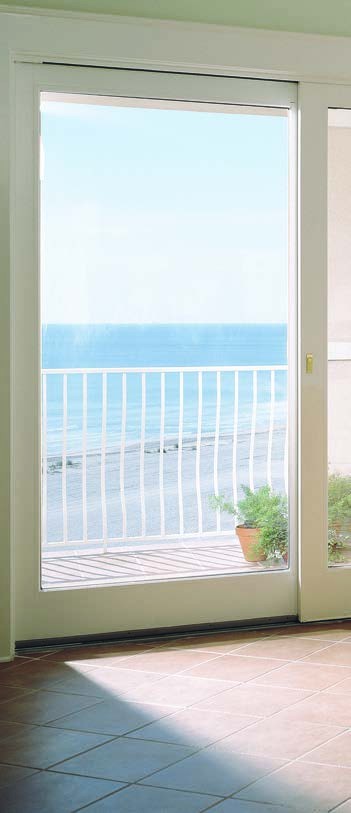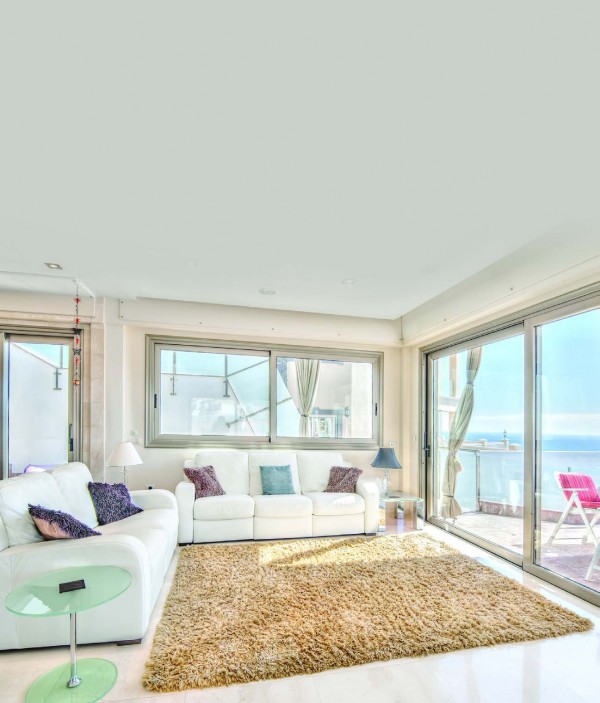 When at the Shore, the more sunlight the better—and that includes even when everyone is inside of the house. That's why choosing the right windows and doors is an important decision. You want to be able to let that beautiful light in and not obstruct any views. Of course, you also want to have the option for privacy—and darkness— when the time is right. Making smart choices when it comes to your windows and doors can help you to have the best of both worlds.
TAKING IN THE VIEW
Kristin Gardner, a general manager with Renewal by Andersen, says that there are several window  styles that would allow ample natural light into the home. These include casement, picture, bay, sliding or awning windows. According to Gardner, each of these choices would offer great, unobstructed views.
Fiberglass windows fit the bill nicely for any of these style windows. "If you are looking to maximize the glass of your windows to capture as much light and seascape views as you can, you may want to consider using a fiberglass window," says James Russo, owner of Lawrenceville Home Improvement Center. "Because windows made of fiberglass are stronger than those made of vinyl, wood or  composite products, the frames of the windows can be thinner providing you with more glass, less frame and greater views. Marvin Infinity fiberglass windows are a great option and come in various styles including  classic double hung, casement, awning and picture."
Adding a door or window that wasn't there before will also help you to embrace the light at your Shore home. You could even bring down a wall and open things up that way, suggests Gardner.
 "Consider opening up a wall to replace a window with a patio door to create a brighter room," she says. "We offer hinged and sliding French patio doors as well as contemporary sliding doors." But even just changing a window style can brighten a room, Gardner adds.  
 "It can sometimes also save you money on your project and give your home a new look," she says.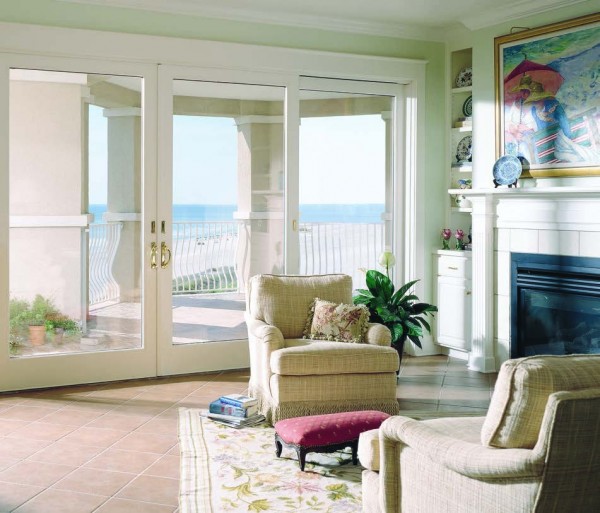 "For example, replacing  two side-by-side double hung windows with a single picture window can really transform  your home and increase the amount of light that shines in. Also, our TruScene insect screen is an Andersen exclusive. Unlike traditional screens which are thicker, our TruScene screen is made with a micro-fine stainless-steel  mesh that is highly transparent and durable. It offers 50 percent more clarity than standard insect screens and allows more fresh air and natural light into your home."  
MINDING THE WEATHER
Of course, when thinking about adding or changing windows or doors, you might also be thinking about protection. After Superstorm Sandy, many Shore homeowners are making changes to their windows and doors to ensure they offer better protection in the future. However,  Russo says that when it comes to storm power, you still have to be realistic.
 "Nothing can truly protect your windows from a severe hurricane or massive storm," he says. "When Mother Nature wants to cause damage, she will. That being said, the first thing you need to do is to check with your local municipality to see what the building code requirements are for storm protection. Hurricane glass with a higher design pressure rating is required  in most cases. This type of glass is more expensive than the typical double paned glass of most window products. Hurricane glass can help with wind and impact resistance during a storm." 
Hurricane coverings, commonly known as "storm shutters"  are another option that you may want to consider. These can minimize damage by preventing  flying objects from breaking your windows.  
 "If you live in a coastal area that endures seasonal storms, then you'll definitely want some form of protection for your windows," says Gardner. "Storm shutters offer you the best protection. They allow you to enjoy your windows and the airy, open feel of your home on a day-to-day basis. But they can be put up relatively quickly and provide extra protection when a storm is in the forecast."  
Security window film is another  protective element that can be added to your windows. Brian Ashcraft, owner of Eastern Solar Glass, says that applying a window film to the interior of the glass can add a layer of protection between you and the outside elements.
 "If you are concerned about your glass in a harsh storm, having security window film applied can help prevent glass from shattering, entering your space and going everywhere,"  he says. "If something is going to break your window, it will still break, but the security film will help hold the glass together and in place until a glass company can come and replace it for you."  
Another type of protection that you might be thinking about is protection from harmful UV rays. Solar window film is a solution  that will allow light in but keep harmful UV rays out.  
 "We offer many different kinds of window film," continues Ashcraft. "If you want your glass to be completely private we can do that. If you don't want to hinder any of your view, we offer an array of options to ease the sunlight coming in. The films we offer filter the light coming through the glass but still keep your view looking out. It really all depends what you are looking to accomplish with the film."   
DRESSING THEM UP
Finding window treatments that fit into the feel of your Shore home, while also giving you privacy, is another important element to  consider. In terms of what works best for window treatments, Nikki Rieber, owner of Blind Builders, recommends shutters in a composite material since real wood is going to struggle to stand up to the humidity.
 "Shutters make an excellent choice because they still let a lot of light in," Rieber says. "You have the ability to open them up completely or use the louver to adjust how much light you want in. But humidity down at the Shore is a real issue and you have to think about the material you're using. A composite is going to be your best choice."  
 "Window treatments offer myriad opportunities for you to beautify, decorate and protect your home," adds Lisa Tomaszewski, blinds and shades consultant at Lawrenceville. "Cellular shades are by far the most popular and are available in a range of colors and different levels of light filtering. A blackout level shade is perfect for a bedroom where you want to extend your night's sleep by limiting the sun's intrusion. A light filtering shade can keep a room bright and airy while ensuring a level of privacy. Another great feature available with cellular shades is cordless functionality, which allows you to raise and lower the shade without traditional cords. But your options don't end with cellular shades. You can consider  the design-savvy pleated shades, wood blinds, and believe it or not roller shades are making quite a design comeback. These are not your grandmother's roller shades. They are much easier to maneuver and come in a wide range of colors, designs and transparency levels." 
In the end, whatever you choose should help enhance your enjoyment of your Shore home by achieving the specific goals you set out to accomplish. With help from professionals, your view of the ocean or bay will look even better.
RESOURCES
Blind Builders, Inc.
Feasterville, Pa.
(215) 322-5855
BlindBuilders.com
Eastern Solar Glass
West Berlin, N.J.
(800) 734-6527
EasternSolarGlass.com
Lawrenceville Home Improvement Center
Lawrenceville, N.J.
(609) 882-6709
LawrencevilleHomeImp.com
Renewal by Andersen
Serving Pa., N.J. and Del.
(267) 223-5843
SmartWindowChoice.com
Published (and copyrighted) in House & Home, Volume 19, Issue 2 (August 2018). 
For more info on House & Home magazine, click here. 
To subscribe to House & Home magazine, click here. 
To advertise in House & Home magazine, call 610-272-3120.