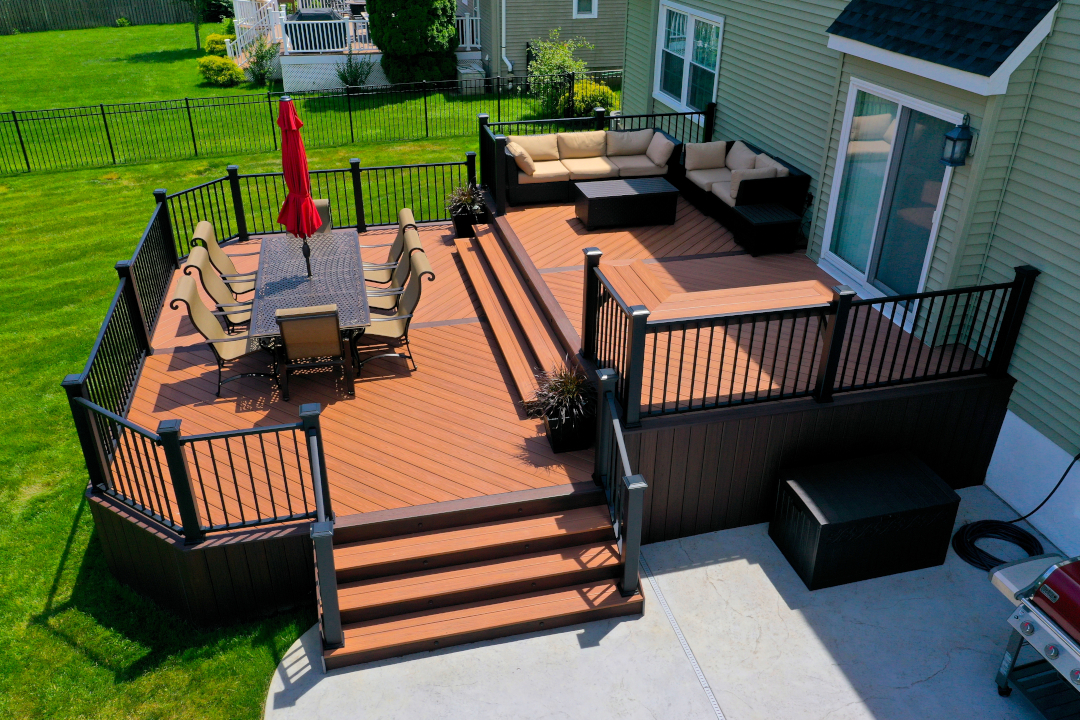 Three years ago, decking materials could be delivered within two weeks of the order, but the past two years have created unprecedented challenges in the supply chain for everyone. Deck contractors have been overwhelmed with requests and some were even booked out for a full year due to material shortages.
Deck Guardian, however, has bucked this trend and adjusted to these new market normals with proper preparation and planning. This sort of innovative thinking has been a hallmark of Deck Guardian's operations, founded by Ion Colbasiuc in 2008.
When Colbasiuc started in the industry, he was primarily performing maintenance on decks until he saw the need for a construction company that could bridge the gap between high-end deck builders and those who wanted a more simple deck design. "The market only contained companies doing projects of $200,000 or more, versus companies with a small crew that were notorious for taking your deposit and disappearing," he says. "There was no one in between who could build a high-quality deck with good products at a good price, but with or without all of the bells and whistles."
All too many times Colbasiuc has been called in to replace a deck that homeowners already spent good money on. "People will hire companies based on the materials they are offering, but just because they are offering Trex doesn't mean they know how to install it properly. Not everyone with a saw and hammer can build a deck. Installation is half of the project, and unless it's correct, it doesn't matter the brand, but homeowners think they are saving money and end up realizing that the contractor cut corners," he says. "It's so important to check the reputation of the deck company and talk to other customers about their experience. You're not only buying the material, but the service too. This kind of project is something you only want to pay for one time."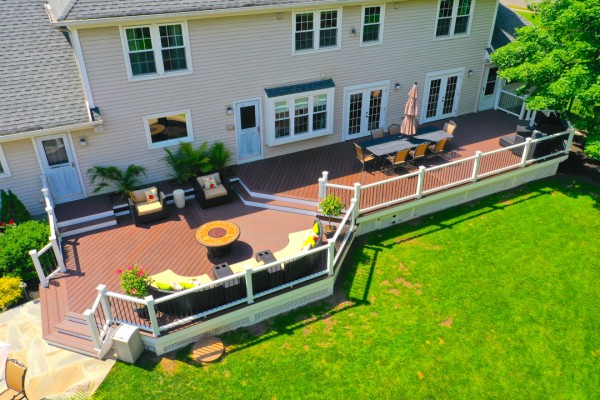 Customers who are looking for a deck this summer must start planning and hiring now, he continues. "Although other deck companies may be booked out for six months to a year, we don't expect to have more than two or three months' wait once the spring rush starts."
Deck Guardian has worked with suppliers to make this possible, pre-ordering the most popular colors on decking and railing products. "Clients tend to stick in the same family of natural wood tones for their decks, so we've invested in those colors and as long as customers select from our stock materials, we will be able to build right away without waiting," Colbasiuc says. "We do still have the ability to order outside of these colors, but that would be a longer turnaround. ... If you're ready to enjoy your deck in the spring, we can make it happen."
Not only is Deck Guardian stocked with supplies, but Colbasiuc has also increased staff to put more crews in the field. "We added to our staff to keep us prepared for the demand while other companies are short staffed."
Colbasiuc encourages homeowners not to hesitate on planning. "Do some research about what you want, how much space you need so when you call for estimates you have an idea to present. You don't want to get one estimate then add a feature then have to wait for that second estimate, which just increases the lead time," he says.
With Deck Guardian on the project, homeowners can feel confident in their decision, and will soon be enjoying sunsets and dinner on their new deck.
Deck Guardian
Somerset, N.J. | (908) 332-8616 | DeckGuardian.com
Published (and copyrighted) in House & Home, Volume 22, Issue 4 (January/February 2022). 
For more info on House & Home magazine, click here. 
To subscribe to House & Home magazine, click here. 
To advertise in House & Home magazine, call 610-272-3120.