Colonial Marble & Granite: Your Trusted Guide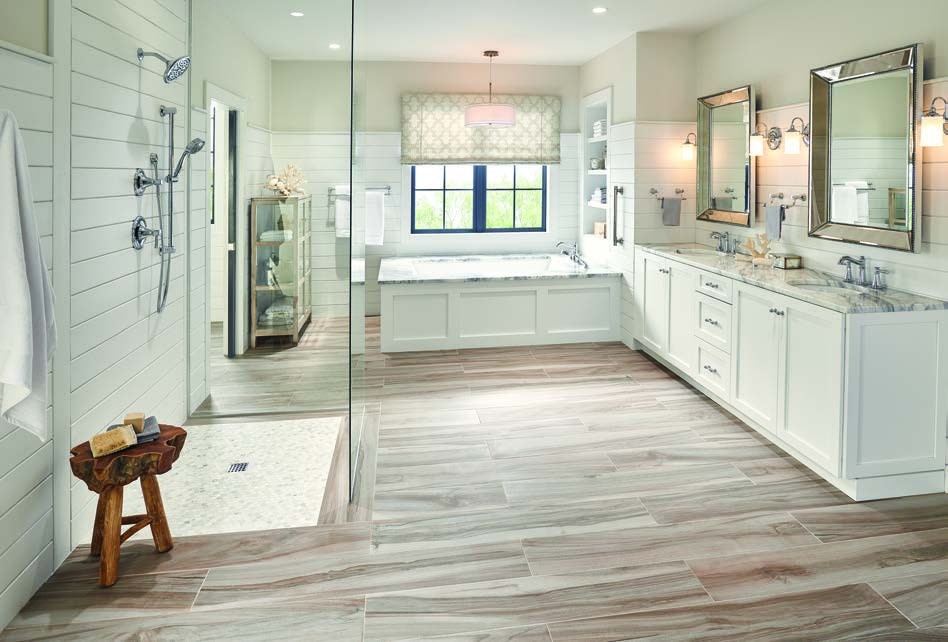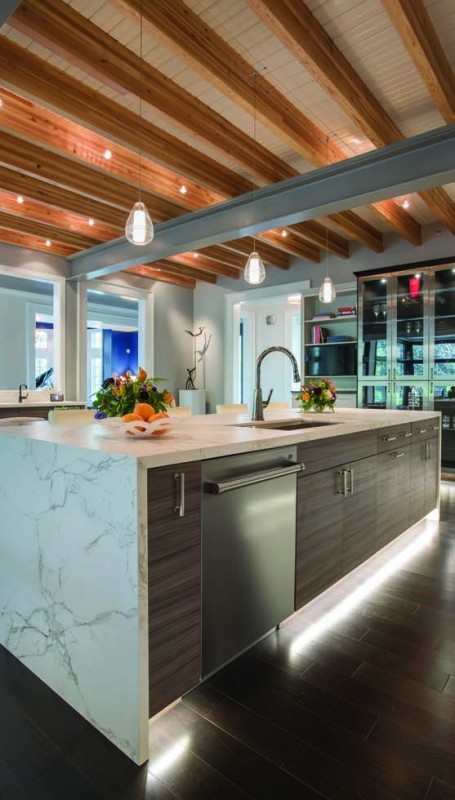 Beginning the process of updating your home— whether it's a kitchen, a bathroom or maybe even an outdoor space—is an exciting endeavor. It's incredibly rewarding watching that long-held dream become a reality. Of course, you want the process to go as smoothly as possible and in order for that to happen, you know that you must partner with an expert who will guide you through it all.
Over the years, that is exactly what Colonial Marble & Granite has been to homeowners—a trusted guide. Colonial is a full-service supplier of natural stone and quartz materials and boasts a slab yard with more than 5,000 slabs in over 500 different colors. It also offers tile, sinks and faucets in order to truly meet all of its customers' needs.
A Customer-Centric Approach
As part of its effort to be a helpful guide to homeowners undergoing renovations, the company has continually looked for ways that it could make the process easier. One of those ways has been Colonial Marble & Granite's Kitchen Visualizer tool and Bathroom Visualizer tool—both allow you to virtually build your space on a computer. This can be done from the comfort of your own home or from one of Colonial's locations if you are there to browse materials. With the help of these tools, you'll not only see how your project can all come together, but you'll get a quote for how much it's going to cost. It's all part of the effort to simplify the process for homeowners, says James Freeman, the company's chief operating officer.
Freeman says that another major endeavor is the introduction of a state-of-the-art design center that will provide an immersive experience for homeowners who are trying to decide which materials will be best for their project. 
 "We're showcasing countertop and surface material options that have not been showcased in the United States before," says Freeman. "We have dozens of incredibly unique materials such as semiprecious stone countertops made from semi-precious gems like amethyst, rose quartz, and wild agate. We even have shellstone countertops and petrified wood countertops. There are a lot of one-of-a-kind options you aren't going to see anywhere else."
Freeman says Colonial recognizes that there are plenty of homeowners who are looking for something completely original and they don't want their new kitchen, bathroom or outdoor kitchen countertop to look like "everyone else's." That's why the company has worked so hard to bring in luxury products that have never been put in front of customers before.
 "In the brand-new, state-of-the-art design center, we're displaying beautiful slabs already installed as countertops so that homeowners can see what the finished product will actually look like," Freeman says. "This allows you to do more than try to visualize it in your mind—you'll actually be able to see it all put together."
Although a renovation project is exciting, Freeman says it can also be overwhelming. There are so many choices that homeowners have to make (and a lot of products to choose from). That's why Colonial has trained designers on-hand to guide homeowners through the process and provide as much assistance as they need. At the end of the day, it should be a fun experience, not a daunting one.
Unprecedented Growth
Over the years, Colonial Marble & Granite has become such a trusted partner that there has been demand for it to offer even more services. That's why the Colonial brand has now expanded to include Colonial Home Services. Under this umbrella is Colonial Generators and Colonial Smart Home Services, giving customers access to the same topnotch customer service they've come to count on for more of their needs.
 "With the growing demand for the installation of smart home applications like Nest, there's been interest from our customers in having those services performed by a brand they've already come to know and trust," explains Freeman. "This is why we've expanded into smart home services."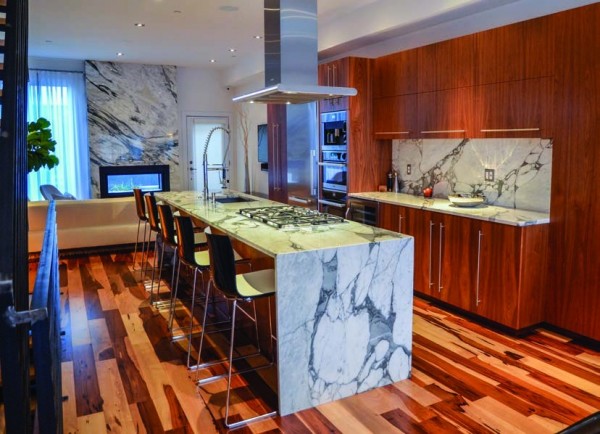 On top of that, Colonial has also expanded its brand to offer emergency generator installation. This has simplified the process of purchasing, designing, installing and monitoring standby backup power systems. Freeman says it's another way that the company is looking to meet homeowners' full list of needs.
Of course, the company's growth has not just come from an extension of its brand but also from growing its physical location. Colonial has added new locations which have increased access to its highly desired services.
 "It became obvious that we were getting quite a few out-of-state customers who were driving a couple of hours or more to one of our showrooms," says Freeman. "Our flagship King of Prussia location remains our largest showroom, but we've grown to include showrooms in Center City Philadelphia, Harrisburg and New Castle, Delaware. With four locations we're now more accessible to New Jersey, Delaware, Maryland and Metro New York."
An Unchanging Focus
While the company has grown and evolved to continue to better serve the customer, there's one thing that's never changed— the focus on being a company that cares. Freeman says that Colonial was founded upon the principles of being a company that truly cared about its customers and its community, and that will never change.
From the numerous charities it supports to its avid commitment to local sports sponsorships, Freeman says that Colonial will never stop giving back.
 "The people in our local communities have brought us to where we are today and we'll never stop supporting them," Freeman says. "As we continue to grow, our commitments to the community at large will remain unwavering."
Colonial Marble & Granite
475 S. Henderson Road
King of Prussia, Pa.
(610) 994-2222
768 Corporate Circle
New Cumberland, Pa.
(717) 774-2110
2000 Washington Ave.
Philadelphia, Pa.
(215) 732-7800
240 S. DuPont Highway
New Castle, Del.
(302) 947-3000
Published (and copyrighted) in House & Home, Volume 20, Issue 8 (February 2020). 
For more info on House & Home magazine, click here. 
To subscribe to House & Home magazine, click here. 
To advertise in House & Home magazine, call 610-272-3120.