First State Building & Design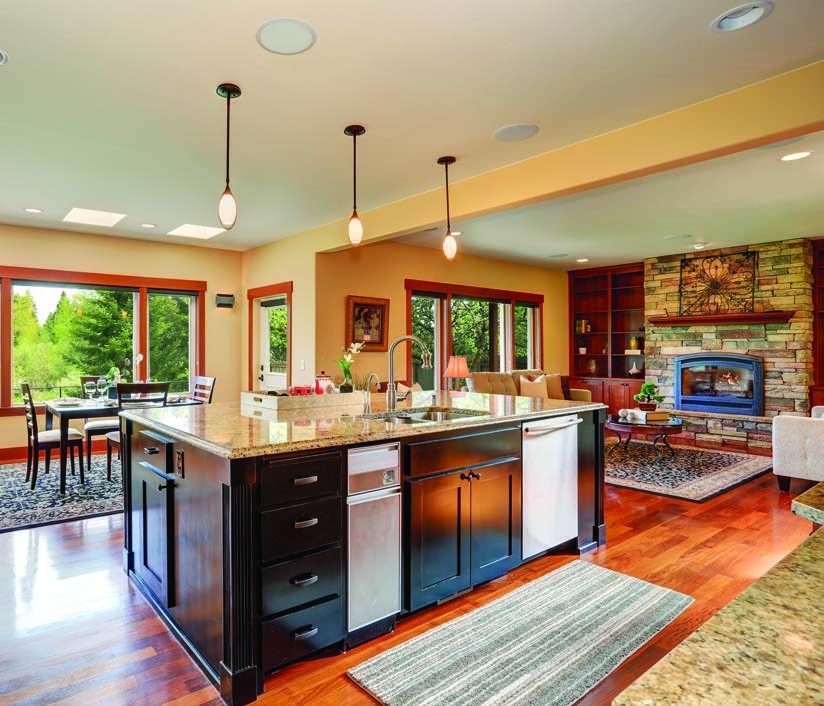 What do decking and patio companies do when the cold weather hits? They begin remodeling indoors.
First State Building & Design recently launched a new department named FSBD Interiors. Following in their tradition of excellence in building outdoor living areas, a team of FSBD designers and installers will be remodeling kitchens, bathrooms, flooring, windows and doors.  
We asked FSBD President Joe Salvatore to answer a few questions about his new business venture.  
Why did you decide to open FSBD Interiors?
After completing outdoor living projects, many of our customers realized how much it enhanced the enjoyment and entertaining space of their home. More and more of our clients began asking us to remodel indoors, especially their kitchens and bathrooms. As a result, we decided to open a new division called FSBD Interiors.  
How will this align with FSBD's current offerings of decks, gazebos, pool houses and four-season rooms?  
FSBD believes in delivering superior customer satisfaction and a seamless client experience from start to finish. Our new comprehensive approach to home improvement will allow our team to complete both interior and exterior home renovation projects. These custom projects can be done in tandem with your outdoor patio   or deck, or as a stand-alone renovation. This will also increase the size and scale of the projects we are able to offer our clients. Instead of having to work with two separate companies with different approaches, our teams work together to reduce costs, delays and unnecessary hassles.  
What kinds of projects will you be working on?
We will handle a wide range of home remodeling projects, including kitchen expansions, new flooring and seating areas, bathroom remodels,  doors and windows. At the same time, we can also create four-season rooms, sunrooms, patios and pergolas that match the style and layout of your home.  
Where will FSBD Interiors be located?
FSBD is opening a large new headquarters on Route 202 between Wilmington and Chadds Ford. Two buildings and a  large lot will showcase  the quality materials and vendors we work with, as well as displaying examples of work we do. The new location will be at 256 and 258 Wilmington Pike in Chadds Ford, Pa.  
Why are homeowners choosing to remodel their kitchens and bathrooms?
Kitchens and bathrooms are the biggest returns on investment of your home. A minor kitchen remodel adds 83 percent of the cost to the home value, a higher percentage than any other project.  
What is the process for a home renovation project?
The first step is a complimentary consultation with an FSBD team member. After meeting and getting an understanding of the scope of the project, one of our designers will create a 3D rendering of the proposed renovation. This gives you   an idea of the plan and allows you to customize as necessary. Once we secure a deposit and paperwork, you will be given  a start date and notified of any changes. We are always available to discuss any modifications or upgrades. Our team members work with you every step of the way for a finished project that will increase both the value and enjoyment of your home.
Why should a homeowner choose FSBD?
Our family-owned company was founded in 2006 to serve Delaware and Pennsylvania homeowners. Our reputation for excellence is seen in everything we do. We pride ourselves on maintaining excellent communication with our customers and building the best outdoor and indoor living spaces. Give us a call and see what we can do for you.
First State Building & Design
Wilmington, Del. | (302) 803-5082 | FSBD.co
Published (and copyrighted) in House & Home, Volume 19, Issue 5 (November/December 2018). 
For more info on House & Home magazine, click here. 
To subscribe to House & Home magazine, click here. 
To advertise in House & Home magazine, call 610-272-3120.