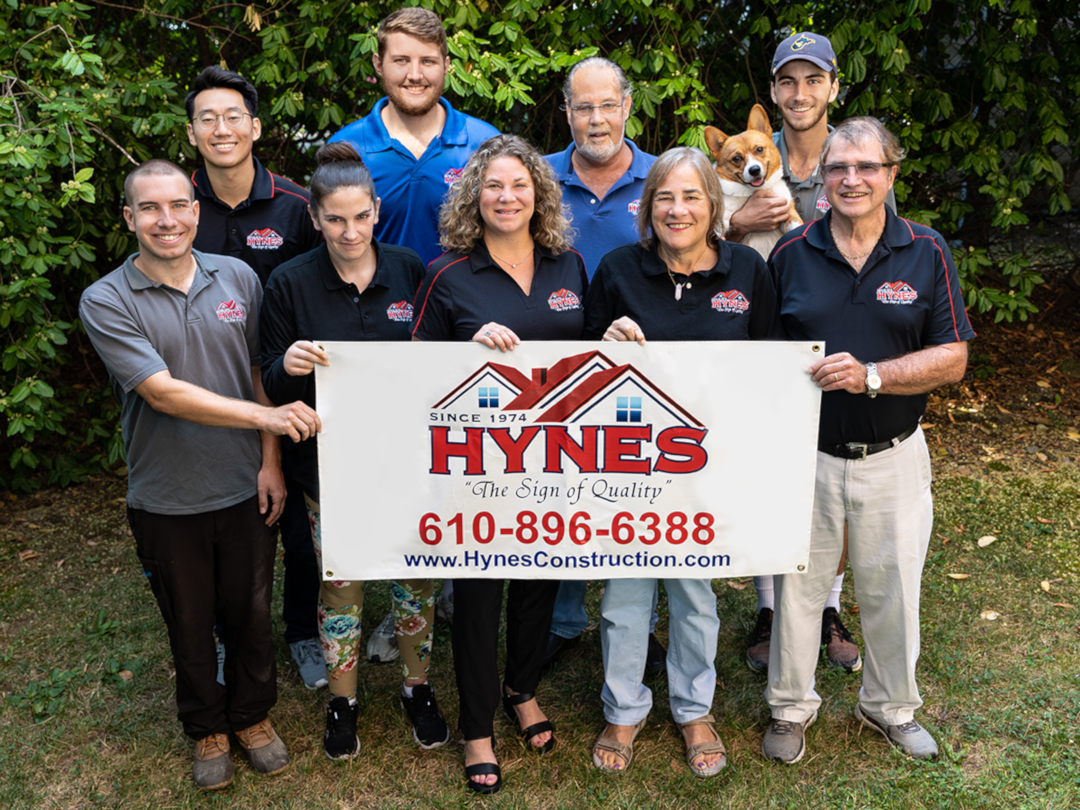 Whether you're renovating your home, replacing a commercial roof or navigating extensive structural damage, you want the peace of mind that comes with having an expert on the job.
And when those experts can demonstrate that hard work runs in the family, that's even better.
Hynes Roofing & Siding is built on a solid foundation of the skills longtime roofer John Hynes and his wife Michelle began the company with. Their son Jonathan is poised to carry on Hynes' reputation once he finishes college.
"He's been working since he was 12 so he understands different areas of the business," Michelle says, adding that daughter Nicole does clerical work during the summer. "He understands how we run the company. We've had a lot of the same staff for 25 years, so he knows and understands our workers."
That family feeling extends to clients, too.
"There's a personal attachment not just to the business but to our jobs," Michelle confirms. "It's a more personal relationship because we're here every day. We're not absentee owners: We're involved because we care about our clients."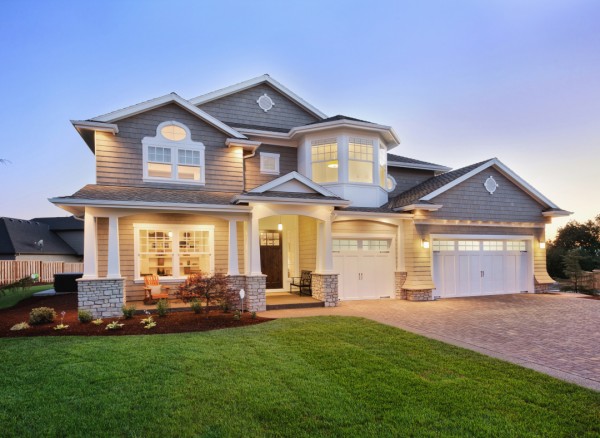 Dedication to both clients and quality has been a hallmark of Hynes since its 1987 beginning, when the couple was working out of Michelle's mother's basement and knocking on doors to get their name out there. To make sure they were starting out with everything they needed, Hynes was even their own first client. "Our first job was building a ladder out of two-by-fours because our first pickup truck didn't have a lid on it," Michelle recalls.
More than three decades and countless jobs later, the company is so entrenched in both New Jersey and Pennsylvania communities that the owners no longer have to spread the word door-to-door: The roofing, siding and exterior home improvement work they put their name on speaks volumes. And with headquarters in Ardmore, Pennsylvania, the Hynes team is advantageously, accessibly located to work with clients in both states.
Hynes is a member of numerous professional organizations and homebuilders associations, as well as both the Main Line and Lower Bucks County chambers of commerce, which helps strengthen those local connections.
"We've very involved in the community," says Michelle. "As a gift for one of the camps that needed help, we built a deck and an overhang. We're here to help people get things done right and make sure they're taken care of. We wouldn't be so successful if we weren't taking exceptional care of clients."
They've also racked up a number of certifications. That includes being named a CertainTeed Shingle Master, Hardy Board Installer and GAF Master Elite installer, denoting Hynes' extensive and ongoing training to expertly work with in-demand roofing brands. Additionally, the company is accredited by the Better Business Bureau and is certified by the industry-specific Cedar Shake and Shingle Bureau, a nonprofit dedicated to promoting the use of Certi-label cedar roofing and sidewall products.
This all ensures that, in addition to understanding how each component of a structure impacts the others, Hynes always delivers impeccable exterior work while learning how modern materials and techniques can benefit their clients. 
"We do roofing, we do siding, we do stucco remediation, we do decks, we do interior and exterior painting," Michelle notes. "We do specialty work—slate, copper, tile, a lot of what people don't usually do—plus metal roofing, so we do pretty much the gamut. And if we don't do it, we won't try to do it: We appreciate the business, but we also want to make sure a job is done correctly."
Hynes has built a team comprising experts in all areas of exterior improvements, so they won't send a roofer to do a siding job. But already having a client relationship in place helps those dedicated experts communicate between themselves as each job progresses.
"If you get your roofing done and then you need your siding done, there's a benefit in working in with one company  that can make sure the job is done in a timely fashion as it keeps moving ahead and the work flowing," Michelle says.
She adds that Hynes has decades of experience working with insurance providers when it comes to repairing more extensive damage. "We can work with a client and their insurance company to make sure they get the accurate work done and make sure that they get everything that they need to ensure the job is done correctly."
After nearly 35 years, a well-done job and strong relationships are still the name of the game. And both John and Michelle—who was running Hynes before women-owned businesses were common—are both proud and relieved that the company and clients will be in good hands once Jonathan takes the reins.
"He's very mechanical: He can look at a roof and know what needs to be done," says Michelle. "And I think he'll be even better at handling our relationships."                                     
Hynes Roofing & Siding
119 Sibley Ave., Ardmore, PA
(610) 890-5620
HynesConstruction.com
Published (and copyrighted) in House & Home, Volume 21, Issue 12 (September 2021). 
For more info on House & Home magazine, click here. 
To subscribe to House & Home magazine, click here. 
To advertise in House & Home magazine, call 610-272-3120.