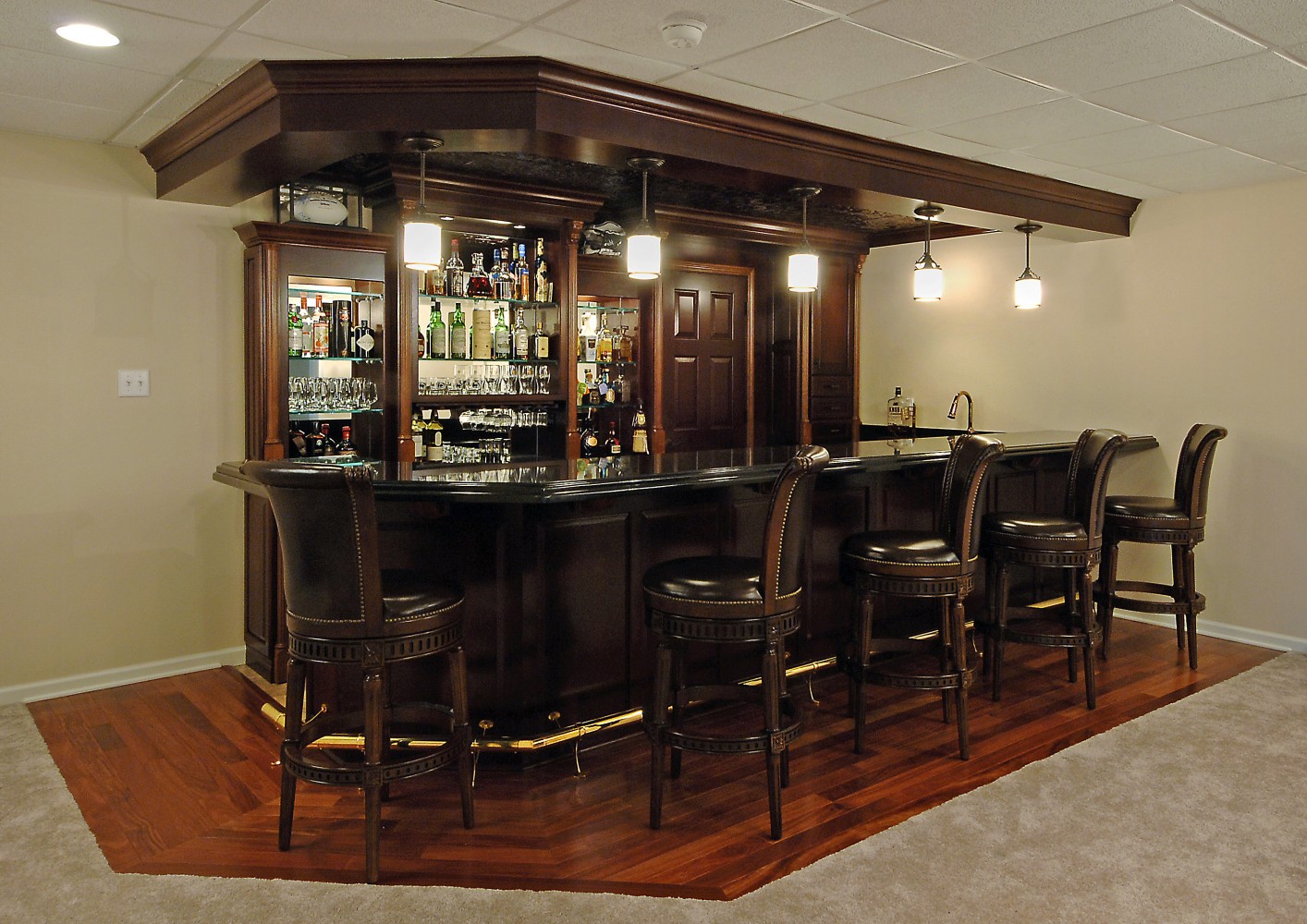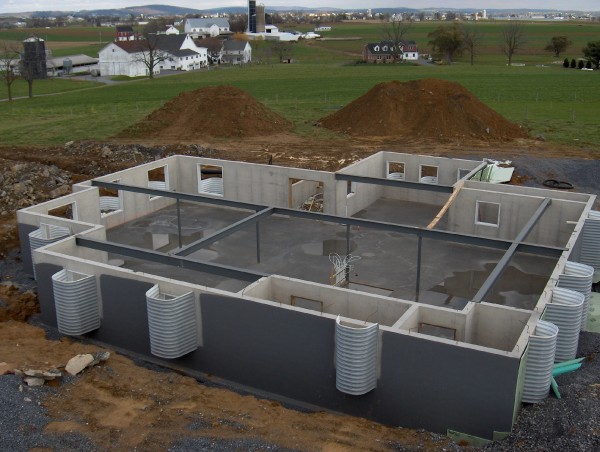 One could argue that the home improvement industry has never been hotter than it has been these past several months. With the pandemic causing more and more folks to spend increased amounts of time at home, interest in projects has spiked significantly as working and schooling remotely has become the norm for the foreseeable future. And as homeowners look to transform their space into something better suited for their current needs and desires, they are doing so by prioritizing functionality and return on investment.
One of the best ways to address both is with a finished basement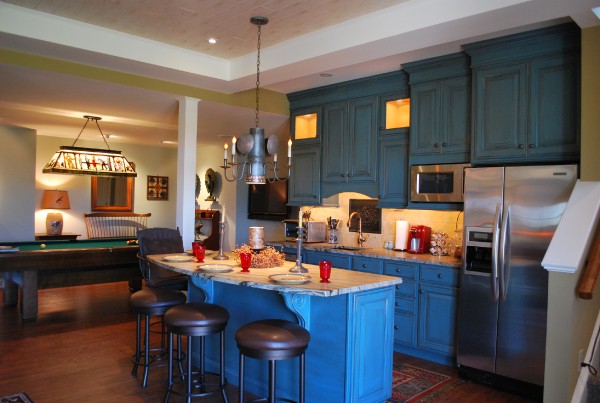 Basements can often be seen as an afterthought. A place to stow away holiday decorations, mementos from the past or that dusty treadmill you swore you'd never collect dust. But the truth is, a well-designed finished basement not only offers more ways to enjoy yourself at home, it can also add some serious property value. It's a much cheaper alternative than building an addition onto your home while also providing the personal benefit of the increased living space.
Dennis Gehman knows a thing or two about the matter, having founded Gehman Design Remodeling in 1990 in the basement office of his home. Since then, he's helped countless homeowners realize a basement's full potential by taking advantage of the extra square footage in a variety of ways.
"People want a workout space, a play area for the children or maybe an entertainment area with a large flat screen and stadium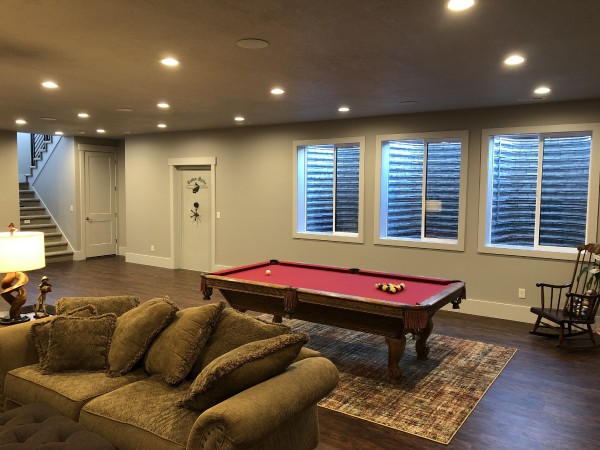 seating," says Gehman. "They want to make their house feel like a resort … like a place where they want to go."
If finishing a basement is on your home improvement list, you can expect to wait at least a few months before any work to begin given the current demand for home remodeling. If a contractor isn't booked up with jobs, you may question why that's the case. That's why it's important to do your homework before moving forward with any project, let alone one of this magnitude. As many homeowners readily know, finding the right contractor is a big piece of the puzzle.
"Check contractor references and verify that they are licensed and registered with the state. And ask for an insurance certificate," Gehman advises.
"When looking into contractors, you want to know how many years of experience they have. Better Business Bureau ratings are always good indicators and, of course, referrals," adds Tom Meier, owner of Basement Living Systems.
Meier has more than 30 years of experience in the home remodeling industry and has worked on more than 250 basements in the past 15 years alone. He says the days of the grandiose bar areas or larger-than-life media rooms have taken a back seat to more practical needs like home office areas and space for children to play.
"I've done the media rooms with projectors and staged floors where it's like you are inside a theater," says Meier, "but right now, people just want to finish the space" to so it can be better utilized during the pandemic.
One of the biggest concerns with a basement, finished or unfinished, is moisture. That's why a vital first step to making your basement dreams become reality is to ensure that the space is properly waterproofed. If ignored, mold and water damage can lead to repairs that could amount to triple the cost of the initial investment. And even after the basement is finished, issues can arise and homeowners need to pay close attention for any tell-tale signs of a failing foundation or crawl space.
"The easiest one is if there is visible water on the ground or walls. Try to diagnose where the water is coming from. It may just be a leaky pipe or washing machine. Other times it could be coming up from the floors or through the walls since concrete is porous," says Jesse Cecola of Dry Guys Basement Systems. "Another indicator that your below-ground space needs help is how your home feels or smells, especially in your basement or crawl space. Humidity and musty odors are signs that your home is suffering from a mold problem; that can affect the air quality of the entire house."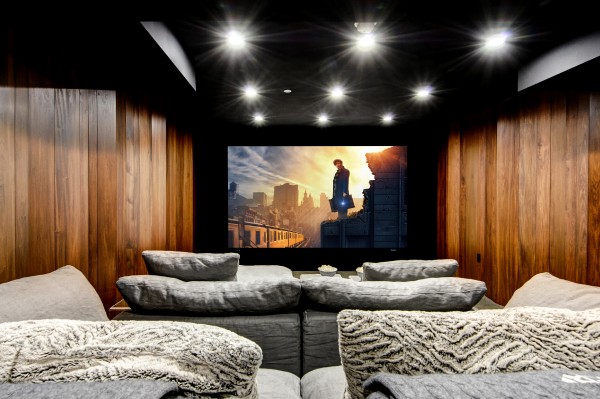 Lately, a lot of homeowners have been trying to "seal out" the water with waterproofing paint and other similar products, which is a problematic according to Cecola.
"The truth is that you are fighting against mother nature and she will always win. Fixes that try to directly stop water are doomed to fail eventually. The best solution is to always direct the water through a system and away from the home. Extending downspouts are a great start to this and there are a dozen other solutions and systems that can help," he says.
When it comes to creating the finished space, Gehman says it's important to take the necessary steps to make your basement feel like an extension of the rest of the home. "Don't cheap out," he says. "Spend the money for finishes that look like they belong on the first floor."
Meier agrees, saying he prefers to blend the two levels together as seamlessly as possible. "I'll use the same trim the homeowner has upstairs, the same door styles … I'll carry that whole theme downstairs."
Adding a bathroom and adequate lighting along with proper heating and cooling are further ways to make the lower level feel less like a basement.
When it comes to choosing flooring, carpet provides a certain warmth and comfortability, but it can be a concern for any space where moisture levels could be high. As an alternative, luxury vinyl plank flooring has become quite popular. Available in a variety of colors from rustic-looking grays to glossy mahogany, they say "vinyl is final" because the flooring is waterproof and often carries a lifetime warranty.
Another big decision in the basement finishing process is what type of ceiling is best. A drywall ceiling can make the space look more uniform with the rest of the house, but a suspended ceiling can sometimes offer better acoustics and provide easy access to pipes and other valves in case of emergency.
In addition to customizing the space to your liking, you have to also consider egress requirements. New Jersey now requires two forms of egress from a basement, which means that there are at least two options for a person to safely escape to the outside in case of a fire or other emergency.
"What an egress system does is, No. 1 it allows for a safe escape if, God forbid, there's a fire. I believe somewhere around 90% of basement stairs exit into a kitchen area. Typically, when a house fire breaks out, it's going to happen in the kitchen. Someone could potentially be trapped in the basement with no way out if those stairs are their only way in and out of that space," says Trae Lamborne, of Egress Solutions.
Though egress windows are often added out of necessity, there are other benefits besides the added safety measure, like allowing for more natural light and ventilation. What's more is that a quality egress system can also boost your resale value and in the current red-hot real estate market, that can go a long way.
"Your realtor can market that space as livable space," Lamborne says. "Having livable space versus just a finished basement is going to be a huge jump on the resale end.
With so much to think about, you're going to want to do plenty of advance planning. Think about how or what you want to use the space for and what kind of amenities you want for certain and which ones would be nice to add if your budget allows.
"There may be a difference in the level of finishes and money you invest in finishing a basement depending on whether this will be a play space for your kids, a family space or a place you'll spend time with guests," says Gehman. "Invest a good amount of time in designing and planning your project. Depending on the size and scope of the project and how quickly you make decisions, design could take a minimum of two months, but it will go so much smoother once construction starts in your house."
RESOURCES
Basement Living Systems
Cherry Hill, N.J.
(856) 952-7901
WowBasements.com
Dry Guys Basement
Waterproofing &
Crawl Space Repair
Serving N.J. and Pa
(866) 769-9533
DryGuys.com
Egress Solutions
Cinnaminson, N.J.
(856) 488-0347
EgressSolutionsNJ.com
Gehman Design Remodeling
Harleysville, Pa.
(215) 513-0300
GehmanRemodeling.com
Published (and copyrighted) in House & Home, Volume 21, Issue 4 (November/December 2020). 
For more info on House & Home magazine, click here. 
To subscribe to House & Home magazine, click here. 
To advertise in House & Home magazine, call 610-272-3120.