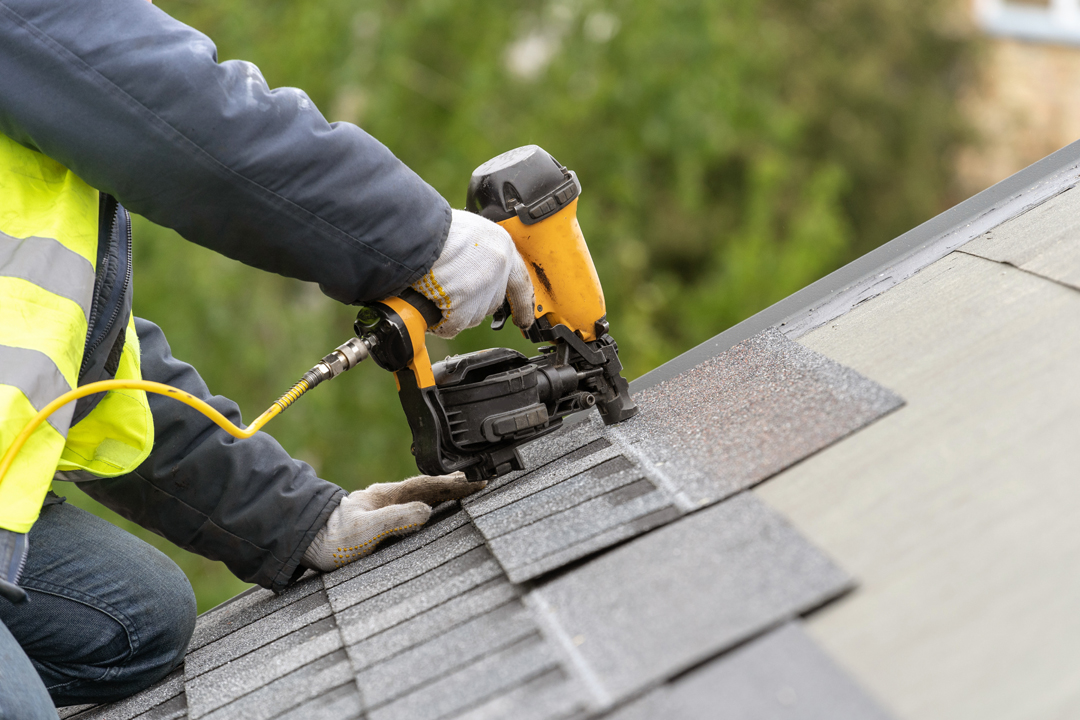 When disaster strikes, it's difficult to handle damage to a home's exterior in the midst of an emergency. That is why anticipating inclement and extreme cold weather should begin in early autumn—and forming a relationship with a contractor ahead of time can provide insurance that a household will stay warm and protected. House & Home spoke to local professionals who specialize in multiple categories from maintenance to replacement, and offered valuable advice for a fall checklist. Across all niches of home installations and repairs, all agree that now is the best time to get started in order to finish by the end of November.
Roofing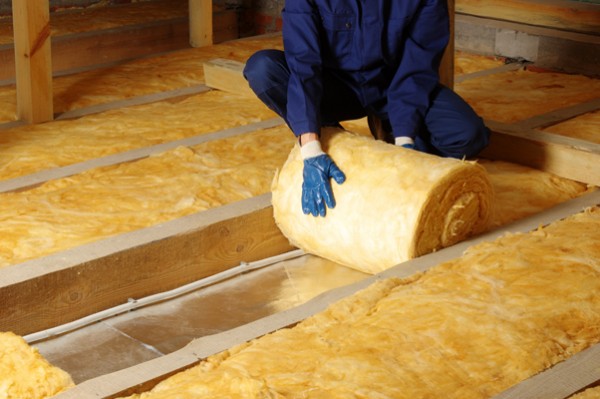 Roofs are subject to damage with inclement weather pummeling down directly on a home, yielding opportunity for the outdoors to invade a home's interior.
"Typically, every few years they should probably get their roof inspected, but if they know there was a big storm in the area, they should definitely get a check right after a storm to make sure. Because, even a half-an-inch of hail; they may not be able to see it from the ground, but it could really cause a lot of damage to your shingles within the next couple years after a hail storm. ... It starts taking the asphalt off shingles, it'll leave impressions on the shingles. Wind will tear the stripping off the edge of the shingles," says Anthony Bate, the owner of Paramount Home Solutions.
Winters in the tri-state area are characteristically more intense than other states, and having local expertise with contractors who are familiar with local weather extremes on a firsthand basis can ensure that the right materials and installation process are utilized. Ultimately, it's a more intensive process.
"The Northeast has different roofing underlayment and shingle types, and there are siding products that we use in the Northeast that maybe wouldn't be used in other parts of the country and vice-versa," says Vic Fiore, the owner of Magnolia Home Remodeling Group.
Furthermore, damage can be caused from the sudden rises and drops in temperature experienced in the region.
"The real hot summer that we had can do a lot of damage and melt things. ... Being in this cold climate, you go from 90 degrees to 20 degrees. And what happens is that between the hot and the cold, the expansion and contraction from the hot and cold starts to crack things. It'll crack the shingles, it'll crack the flashing. The good thing is, we didn't have a horrible winter last winter, but this year they are calling for a pretty bad winter, so that's when the damage would occur. And that's why they need to get their roof inspected and checked out before the bad weather comes. When it's 20 degrees and we have a wind chill factor, it's very difficult to put a roof on at that point. So this is obviously the best time to get it inspected," says Gary Selleck, the owner of C&C Family Roofing.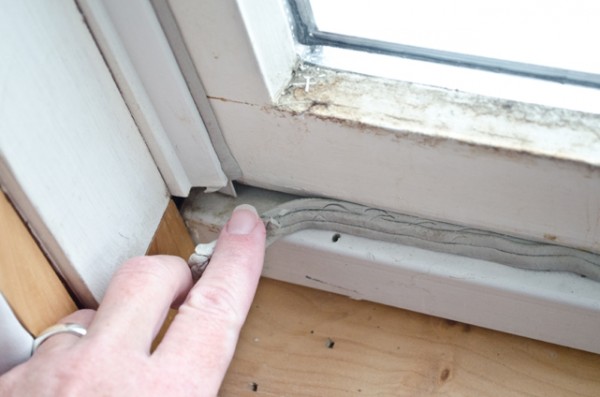 Windows
Winter air—or worse, winter storms—can impact the inside of a home if windows are not properly secured. Any gaps or cracks can lead to a chilly draft indoors, and snow, hail or freezing rain can easily get through and create water damage. Fierce winds can also contribute to further breakage if windows are already damaged.
"A big thing in the winter is windows. We do a lot of window replacements. That's kind of something that you can see and noticeably feel the effect of when you change your windows in the wintertime, as far as keeping the warm air in," says Bate.
It's always safest to get a consultation to make sure a home's windows are sturdy and safe, so that a professional can determine if vital replacements are necessary. Once its standard functionality is taken care of, insulation can be added for extra warmth and protection.
And not only is locking one's windows wise for safety reasons, but billowing wind can throw open windows (and doors, for that matter) and create violent back-and-forth slamming that weakens the hinges. Locking them provides that extra protection from the freezing outdoors and longevity for the product itself. When spring finally comes along, the windows will be ready to protect from intrusive insects, too.
Gutters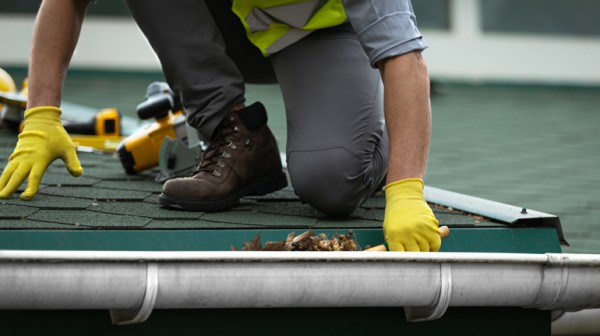 In the repeated circumstance of preparing for penetrating weather with the potential for major damage, commonly-neglected gutters play a key role in draining water. If a gutter is clogged, the water can build up and freeze. This can result in cracks, bursts and leaks of dirty water.
"You have to make sure that your gutters are 100% cleaned out. No leaves, no debris, no nothing in the gutters. ... Gutters are like the arteries of the roof. So if the gutters are clogged, everything stops and all the water backs up. And that's what, in the wintertime, causes ice damming when all the water goes into the gutter," says Selleck. "And if it doesn't go down the downspout and out, what happens at night when it gets real cold, below 30 degrees then it freezes? All the water freezes in the gutter and then that's what causes ice damming. Then you have a frozen gutter and it takes days for it to unfreeze. And then if you have another rain on top of that, then it's even worse. So having clean gutters is very, very important."
Similar to extreme temperature changes affecting roof material, metal is easily contorted and can result in not only damage, but loud noises as pipes rupture.
Siding & Insulation
With a category as expansive as siding, it's pertinent to know what type of product will work best with a home and what kind of protection it will provide. Larger projects inevitably take more consideration than others, requiring a bit more urgency to complete now or soon.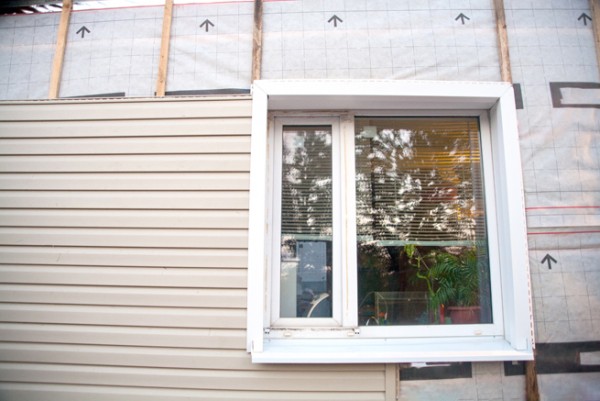 "It can be risky. You can do roofing or siding or windows in the middle of winter, but you have more challenges and a greater possibility for delays. Your house is exposed to extreme cold in some cases, so it's just a more challenging, less desirable time of year ... if you're stuck in that situation," says Fiore.
Foam and vinyl insulation as a part of the home's siding will provide extra protection and warmth, and save energy that is otherwise wasted by running a heater 24/7. Ultimately, it is a shield for the home that protects from air and moisture.
Siding can also protect from condensation that forms when indoor warm air meets the outdoor cold air and causes decay to the material. This can occur without being directly visible, so it is essential to keep in mind.
Heating Systems
While the other elements in a fall to-do list are exterior projects to keep the cold from getting inside, a heating system is integral to circulate warmth inside. Much like any technology, check-ups and maintenance prevent any potential risks and make sure it works when needed. After many months of not being in use, it's never guaranteed that a heating system will operate when it is finally turned back on.
"People [need to be] proactive about their systems and to make sure their filters are changed. A lot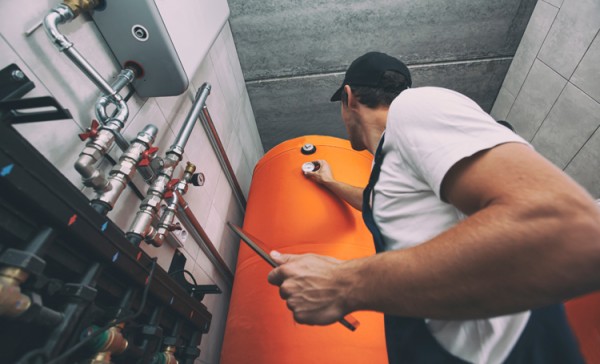 of people don't keep regular maintenance plans; so, making sure that they're keeping regular maintenance just like you would do for your car is important," explains Jeff Olewine, the general manager of C&C Heating and Air Conditioning. "Like anything else that's a mechanical piece of equipment, just make sure that you're keeping it up to date with the tune-ups and things like that."
Critical thinking and adequate planning have the bonus benefit of saving money, too. When working with heat, it's always best to think safely to prevent malfunctioning fires or carbon monoxide leaks. Portable mini heaters hardly provide enough heat for an entire household in the Northeast, and are typically considered more dangerous without constant supervision and extra precautions.
"When systems start to run less efficiently and not work as well, it also becomes less efficient to run, so you're spending more money on your energy bills, and things like that. But most importantly is to make sure that you have heat in your home when you need it," continues Olewine.
Investing in your home as a priority is analogous to investing in all of its occupants and their quality of life. With reliable maintenance and service providers, who often specialize in multiple areas, there will be nothing to worry about throughout the entirety of winter except the holidays.
Resources
C&C Family Roofing
Willow Grove, Pa.
(215) 515-8026
CAndCFamilyRoofing.com
C&C Heating and Air Conditioning
Souderton, Pa.
(215) 799-0515
CC-HVAC.com
Magnolia Home Remodeling Group
Union, N.J.
(855) 624-6655
MagnoliaHomeRemodeling.com
Paramount Home Solutions
Somerdale, N.J. & Souderton, Pa.
(856) 602-6600
(267) 217-6289
ParamountHS.com
Published (and copyrighted) in House & Home, Volume 23, Issue 11 (September 2023).
For more info on House & Home magazine, click here.
To subscribe to House & Home magazine, click here.
To advertise in House & Home magazine, call 610-272-3120.