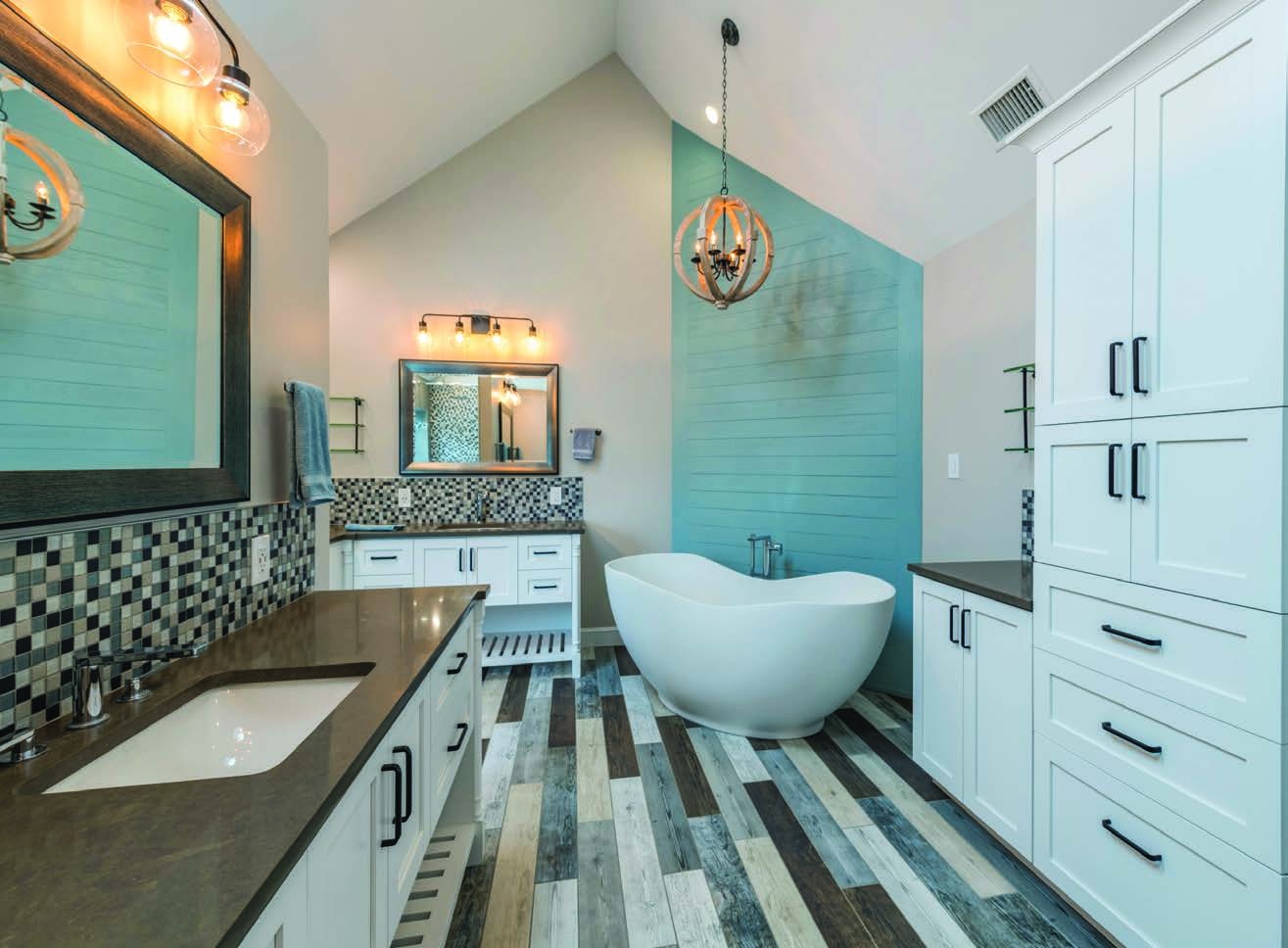 There's a lot to keep straight when you're beginning a renovation. From budget to preferences to where to begin, this is a whole new world for many homeowners. That's why asking some questions of professionals is such a help. Their knowledge and experience can save you countless hours and tons of money. Here are some of our experts responding to questions about these major projects.
Q: I want to hire a professional for my renovation but don't know where to begin. What are important things to be aware of when looking to hire someone?
"When you're looking to hire a professional to redo the space, I suggest people focus on what I call 'the Five Ps:'
● People: Make sure you like them, that you feel they listen to you and that you can work with them.
● Process: Ask them, 'What's your start to finish plan? Who'll be the contact? Who'll get permits?'
● Portfolio: See if they've done projects like yours. Not just that they've done many kitchens but what sort of quality is the work?
● Past clients: You should be able to talk to those people to get their feedback and insight. And to see the projects the professional did for them.
● Price: Make sure they fit your budget. Free estimates can dupe you, and you'll find yourself saying, 'That wasn't included!' Approach it as if it's you, the customer, working WITH the firm versus a budget. Look for the firm that can do the most with your budget. Tell them your budget and ask, 'What can you do for us?'
NICK KORNEA, Owner
LUXURY BATH & KITCHENS
Horsham, Pa. | (215) 675-5000
LuxuryBathAndKitchens.com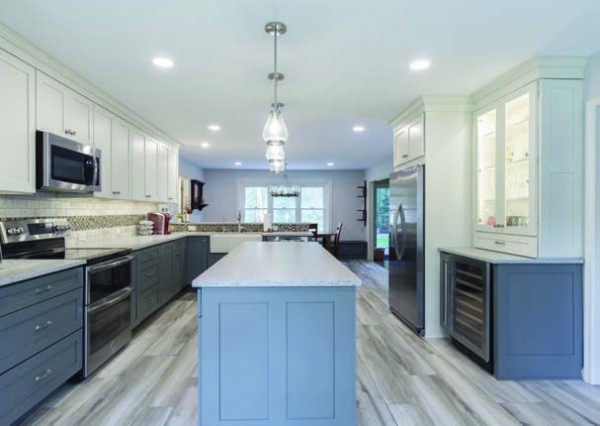 Q: My kitchen renovation hasn't gotten beyond the wishes phase but I know budget is really important. How do I know if I have the right budget for what I want?
 "For any renovation, what a client should consider first and be comfortable with is their budget. Cabinetry is really affected by budget—you can go with stock, semi-custom or custom lines and all have different ranges of costs. Stock might limit you on things like door styles. Choosing a unique door style or finish—or maybe adding special storage for things like cutlery—might be upgrades, but upgrading can be good. The best thing to do is to do your research. Look at what's out there in the market. Look into styles, colors, components. If you show your professional a backsplash or aspects of another job you like, it will help them better understand. They can work off your inspiration."
JOSEPH CLYMER, Design-Build Specialist
AMIANO & SON DESIGN-BUILD, LLC
Southampton, N.J. | (609) 268-5923
AmianoAndSon.com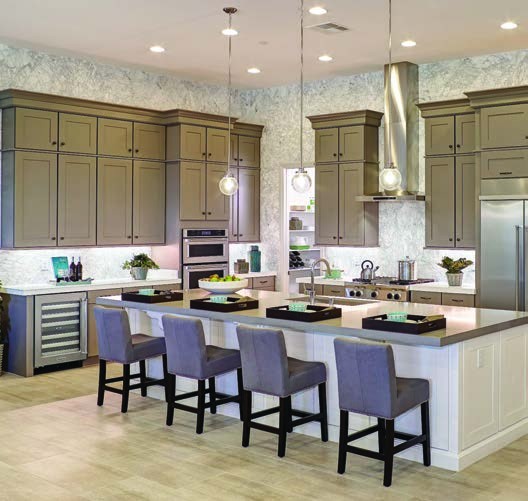 Q: I am beginning a renovation and am not sure I am thinking right about where to begin. If I don't know what I want, how can the contractor?
 "When you work directly with customers, you need to find out what they want in their renovation. That's the main object. If clients seem vague, it's important to have some measurements, some idea of the budget and to know the things they might want, such as appliances. I suggest putting together a wish list, but to also tell the client that there are always trade-offs. If you want a 48-inch Wolf range, you might need to give up counter space in order to stay within budget. What's the most important thing to them? Is this their forever home? Have them look at magazines, Pinterest and online. They should ask themselves: Why do I like this? What do I not want? What draws my attention?"
MEREDITH SCOTT, Lead Designer and Showroom Manager
EAST COAST KITCHEN & BATH
Maple Shade, N.J. | (856) 330-4397
ECKitchenAndBath.com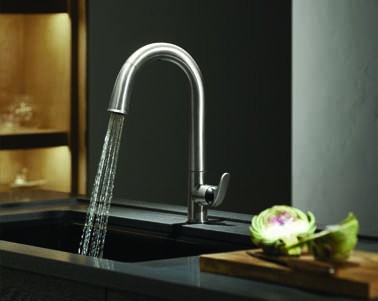 Q: What are some cool, new tech ideas I should know when it comes to my renovations?
 "The kitchen and bath industry has put a real emphasis on developing technology-forward products in the past couple of years to appeal to a new generation of home buyers and renters. New ways to interact with your kitchen faucet include touch activation, hands-free activation and even voice control. You can also activate shower presets by voice, or an app, or even ask your Alexa-enabled mirror what the weather forecast is while you're getting ready. This trend ensures our kitchens and bathrooms won't be left behind as our homes get smarter and smarter."
JACK MONAHAN, Manager
WEINSTEIN'S BATH AND KITCHEN
Collingswood, N.J. | (856) 833-1576
WeinsteinLuxury.com
Q: What are some sensible questions to ask myself when it comes to a kitchen renovation?
 "When taking on a major home renovation project like a kitchen or bathroom, there are a seemingly infinite number of factors that can go into the decisions. One area that doesn't get talked about enough is the functionality of the kitchen. Unless you are immediately selling your home, this should be your main focus. Any designer worth their salt can design something that looks good. "Most people aren't just looking for a pretty kitchen. They want one that works in an efficient way given their situation and/or lifestyle. Beyond just the aesthetic look of the kitchen, does it give you that extra storage you wanted to avoid the clutter? Have we been able to increase your countertop space so that it makes cooking, and especially prepping to cook, easier and more efficient? Are the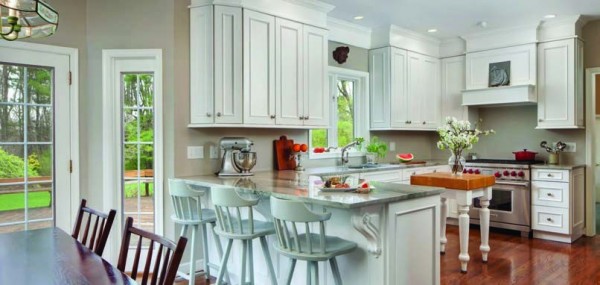 new doorways/openings in the best places to maximize the flow and movement in the kitchen? The questions only get more specific from there.  "The point is—make sure you go into this process with specific goals and identified areas you want to see improve. This is where the designer should be the most help. It is our job to think of the things you haven't thought of and help implement the ones you find useful to you and your family." 
DARYL HOLCOMB, General Manager
HOLCOMB CABINETRY
Claymont, Del. | (302) 478-5000
HolcombCabinetry.com
Q: I am excited by the potential of my kitchen renovation. Can you suggest one area to really think about, maybe one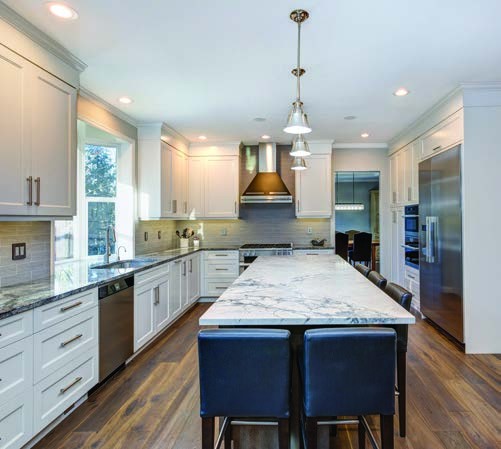 that most people don't consider?
 "You can't build a good kitchen without a good floor. You need a strong and attractive base to remodel on. It can be a good inspiration. A fifth wall, so to speak. Throughout the first floor, if you have all the same type of flooring (generally hardwood) it opens up the space. You can ease through the area. Having different floors in rooms really makes the spaces feel cut off from each other. Hardwood adds warmth. In kitchens it plays off wood cabinetry, as well as stone for countertops and backsplashes. And with the same flooring, you can change colors, furniture, etc., and still keep it all connected."
CHRISSY SABOL, Co-owner
MAJESTIC FLOORING & HOME DESIGN
Limerick, Pa. | (610) 831-9744
MajesticFlooringOfLimerick.com
Q: I expect my bathroom renovation to give me everything I want. What is one thing that is outdated, that I know I do not want for the space?
 "For bathrooms, you want to be sure not to over or under design. This can start with your wish list and a professional can offer ideas on the perceived value of the items. For example, for a while master baths had large builder-grade tubs. But in all my years in the business I have put in maybe one or two of these as a new installation. People never use them. They take forever to fill. The water gets cold quickly and there's no easy way to clean them. So we look for real value of items and see that people want larger showers—a human car wash—with hand-held body sprays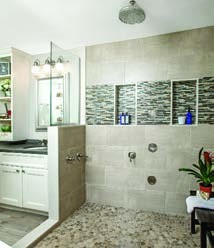 and digital controls that are like programming a water feature. You can add worthwhile amenities—storage seating, radiant heating, whatever truly adds to their enjoyment of the space."
DAVE CERAMI, Owner | HOMETECH RENOVATIONS
Lower Gwynedd, Pa. | (215) 646-7477 | HTRenovations.com
Q: I don't really have a vision for my kitchen renovation. I want to be open-minded to design ideas but still want the area to represent me and be functional. How do I know I'll have the room for everything I want?
"Space is a luxury in most kitchen designs, and convincing clients that they'll have enough room for everything can be a challenge. Most clients are used to doing things a certain way and believe it's the only way to get things done. By trusting a design professional and not dictating every detail of the kitchen, the creative process remains open and creative solutions that take into consideration a higher style tend to emerge (and not particularly at a higher budget). Our Sewell, N.J., client took a leap of faith by not surrounding her cooking area with upper cabinets. We were able to show her through measurements that she would gain storage with the design. She opted for an impressive tile focal point, putting the bulk of her storage into three pantry closets. Everyday plates and glasses sit right next to the sink, along with a garage area for the coffee maker and toaster. The result is a wide-open kitchen with high design, plenty of storage and exactly in the budget dictated."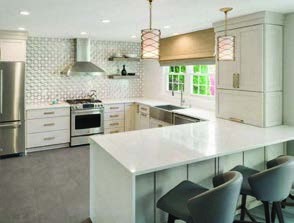 BRIDGET MCMULLIN, ASID, CID, CAPS
CABINET TREE
Haddonfield, N.J.
(856) 354-9090 | CabinetTree.com  
Select imagery courtesy of Amiano and Son Design-Build; East Coast Kitchen & Bath; Kohler; Holcomb Cabinetry; HomeTech Renovations; and Cabinet Tree.
Published (and copyrighted) in House & Home, Volume 20, Issue 4 (October 2019). 
For more info on House & Home magazine, click here. 
To subscribe to House & Home magazine, click here. 
To advertise in House & Home magazine, call 610-272-3120.