Smarter than your Average Home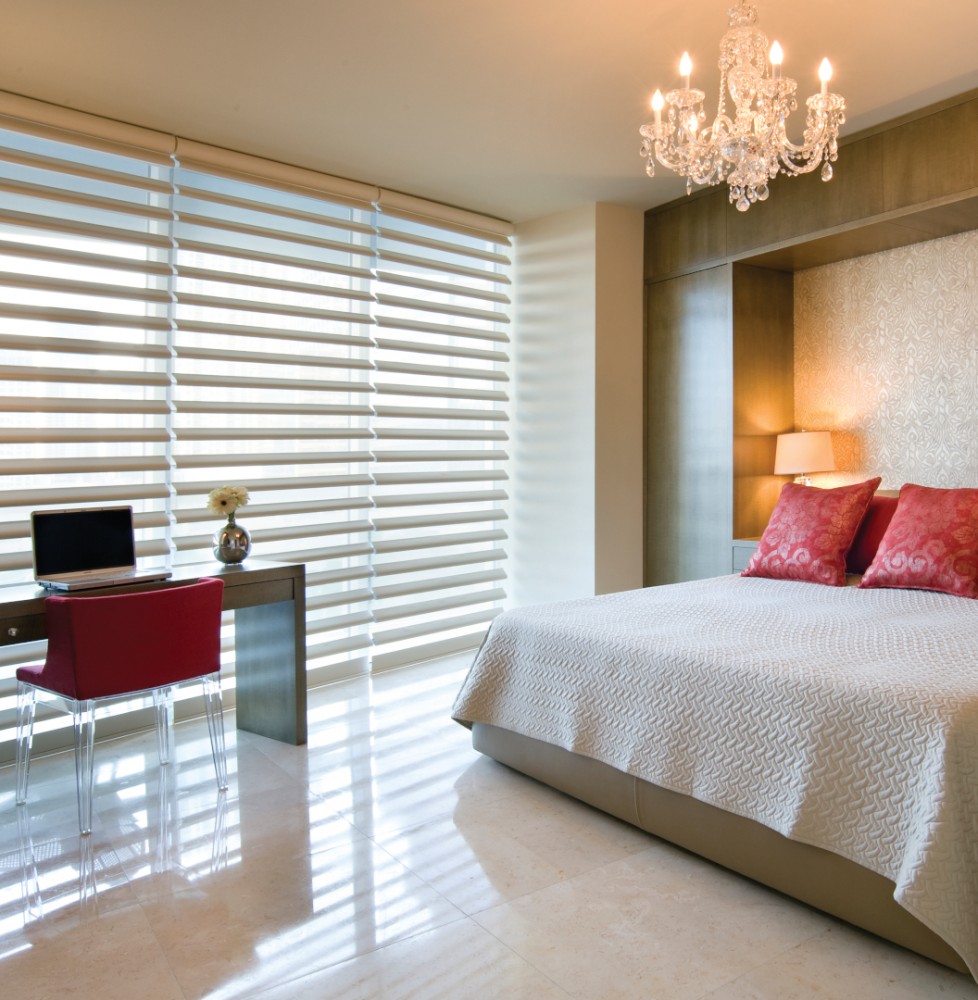 Kids these days don't know how good they have it. Thanks to the prevalence of smart technology, they can just shout out the name of a song and voila, a nearby smart speaker starts playing it. And that's just the tip of the iceberg. Thermostats, blinds and shades, doorbells and even faucets are among the latest products to get "smart" as manufacturers respond to the never-ending demand for automation around the home, and with more millennials becoming homeowners, they will likely drive this exposure higher.
"If you can dream it, we can make it smart," says Andrew Sherman of Sound Advice & Video. "More and more devices are becoming available within this smart home ecosystem; everything from dishwashers to coffee machines to doorbells and locks are smart ready. You can now control all these devices via an app on your phone or even by your voice."
We asked some local professionals to highlight a few of the best items to make "smarter" around your home.
Window Treatments
Believe it or not, motorized window treatments have been around for over two decades. "When I first came into the industry over 20 years ago, motorized window treatments were a very forward-thinking option," says Laura Hawley, president and owner of Ambiance Design Window Treatments. "I served in a role that was focused on those options."
However, the technology has come a long way. "It was expensive and mostly infrared with a clunky, unreliable remote control," she says. "Now they are tied to a smartphone and can even be set to a specific schedule to open with your morning alarm or, based on the temperature in the house, closed to help conserve energy."
Opening and closing window treatments with the touch of a button has its advantages for those with dexterity issues, whether related to aging or a disease. Hawley knows of a client with ALS who says the smart functionality of motorized window treatments has changed her life. "There are also some safety concerns around traditional blinds with strings and children. Motorization removes those hazards," she adds.
Ambiance Design offers Hunter Douglas products, and Hawley says every product, including shutters, can be motorized. "Hunter Douglas is a leader in the design world and well-known for their beautiful products that meet homeowners' sophisticated needs and functionality."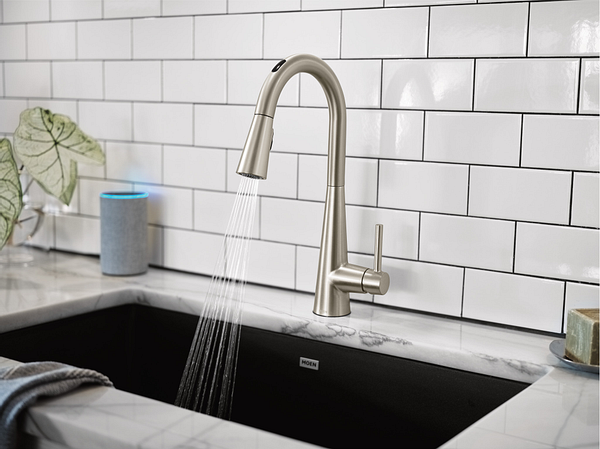 Faucets
Kitchens and baths have seen a big technological jump recently and Moen is one brand embracing the smart trend, says Matt Mann, of Bellmawr Plumbing Supply. "Moen has several products—smart faucets, shower systems and the Moen Flo water monitoring system—that are going to become more popular in the coming years," he says.
First, the Moen Flo is a device installed off your water main and connected to your phone's Bluetooth. "It monitors the water pressure throughout the house and if there is a leak or sign of a drop in water pressure, the system sends a message to your phone and shuts off the water from the main so the leak stops. It's a nice security feature if you're on vacation or for your vacation home so you can rest assured your house isn't flooding," he says. "It can also save money on homeowners' insurance because they will see less of a threat from water damage."
When it comes to smart faucets, Mann feels Moen's products are the nicest. "Moen took the idea of Siri from Apple and incorporated it into the faucet so it's completely operable by voice. You can ask it to dispense exactly 8 ounces or whatever amount you need, and at an exact temperature," he says. For example, any parent would appreciate being able to fill a baby's bottle with the perfect temperature of water and completely take out the step of warming a bottle of formula.
On some of Moen's smart faucets, there is even an option for handwashing in which the water shuts off for 20 seconds while the person lathers up before automatically turning back on for rinsing.
Mann also says Moen's smart shower system can pre-heat the water so it's ready to go when you wake up in the morning, and it can be programmed for different users not only for preferred temperature but also for the shower head functions and sprays.
In five to 10 years, Mann believes these products will be the norm in kitchen and bath design. "In the future for my industry, I see every appliance—washers, dryers, dishwashers, stoves—all being controlled by phone app. Individual companies are starting to do it, but I think it will all be integrated," he says. "Eventually we're not going to need to touch anything with our hands around the home."
Security
Whether for your primary home or a vacation property, some level of security is necessary. "Our market is full of secondary homeowners, so we see a lot of requests regarding HVAC control as well as surveillance. By incorporating smart thermostats and video doorbells our clients can now control their heat and AC as well as check the front door for any package deliveries," says Sherman.
It can also come in handy for those forgetful moments. "Most smart home devices come with a compatible app which allows for push notifications and two-way feedback/control. Gone are the days of worrying about if you locked the front door. Now you can open up your app, check to see if the door is locked or lock it if necessary. Notifications work in a similar way, when someone unlocks the door, or turns off the security system you will receive a notification to your device of this change."
These systems might seem DIY-friendly, but there are benefits to having them professionally installed, he continues.
"It's always beneficial to look at contracting a smart home installer compared to DIY. Not only do we have experience and an understanding of the products and their set-up needs, we are always just a phone call away for tech support or troubleshooting. When a DIY system goes down you are often required to contact the tech support department of said device which can relate
to hours of time spent on hold or waiting for the correct specialist. Whereas we are a quick phone call with the ability to send a tech for an onsite visit," says Sherman.
Resources
Ambiance Design
Blue Bell, Pa.
(267) 898-0200 
AmbianceDesign.biz 
Bellmawr Plumbing Supply
Bellmawr, N.J.
(856) 931-0600
BellmawrPlumbing.com
Sound Advice & Video
Stone Harbor, N.J.
(609) 368-2626
VisitSoundAdvice.com
Published (and copyrighted) in House & Home, Volume 22, Issue 3 (Spring 2022). 
For more info on House & Home magazine, click here. 
To subscribe to House & Home magazine, click here. 
To advertise in House & Home magazine, call 610-272-3120.