Rock Bottom Landscaping & Fencing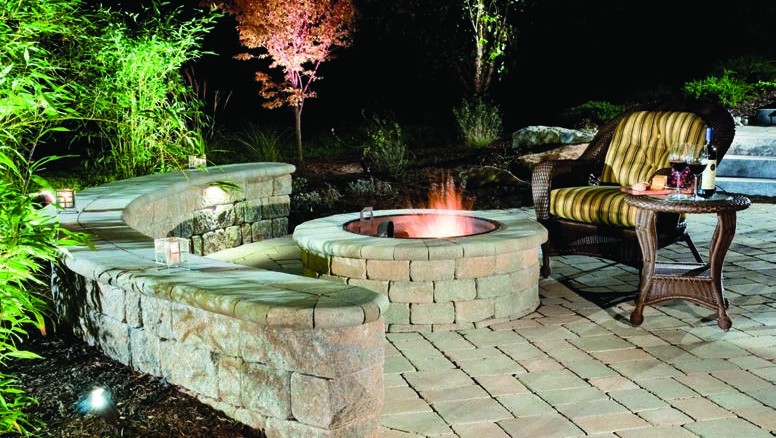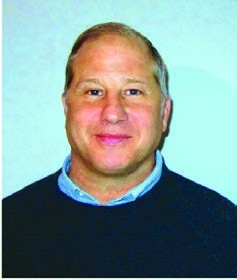 The National Association of Landscape Professionals recommends spending 10 to 15 percent of the total value of your home on landscaping. A professional, well-planned landscape can increase the value by as much as 15 to 17 percent, however, a neglected and undervalued landscape can decrease the value of the home by as much as 15 to 20 percent. "Homeowners can certainly relate to their personal home-buying experience and pulling up to that neatly manicured, well-maintained home," says Chris DeMato, owner of Rock Bottom Landscaping & Fencing. "First impressions are very important. How often did you pull up to the home that looked neglected and didn't even want to see the inside?" This month, DeMato spoke with House & Home about the landscaping features every homeowner should consider.
How important is plant design in the overall look of a landscape?
A well-planned plant design and strategically placed trees can completely change an environment. For example, on the far corner of a property may be a building, factory or a tower. This can be softened and potentially covered by a grove of trees. Landscaping can also give the illusion of a much larger home which can work in your favor for resale. With the environment today and the active health concerns, plants can also act as repellents to pests that may carry germs and bacteria. Hiring a knowledgeable designer can be essential to the proper placement of plant material. As plants mature you don't want the plants or trees to completely cover your house. The most important thing is that you enhance  the nice features on your home.
What hardscaping elements do you recommend?
A brick pathway or walkway can add a tremendous amount of interest and depth to your yard, particularly in the new home developments today where there are usually four or five models and every two or three homes almost look identical. Creating a curved pathway that may split the yard or land in a different area than most of the other homes can really set your home apart and make for a much more inviting entrance, where the basic concrete walkway can be very stark and uninviting.
Brick pavers are great for patios as they do not require a lot of maintenance and most people understand that if you have a deck versus a patio there can and will be a lot of expense down the road in maintenance or potentially replacement when it ages. Patio design is important. As an experienced installer I get great feedback from previous customers. For example, was the fire pit worth the extra money and does the family enjoy it? Or how the built-in grill and extra storage space makes grilling a pleasure versus a task. People also love how brick generally stays cool in the hot sun versus a deck that becomes unbearable.
What curb appeal can masonry and driveway design add?
What a difference two columns can make as you enter your driveway. A nice, unique address plate on one side and maybe a nameplate on  the other can really make your home your own. Brick paver driveways, Belgian block borders, brick paver apron or simply a border on both sides with a brick paver can dress up the basic blacktop driveway and again create a much more inviting en- trance. How about a low decorative aluminum fence in your front yard with masonry columns to divide the sections? This can take a bland front yard and turn it into an estate right out of a home and garden magazine.
How do you help homeowners decide on the right fence style?
We have come a long way with fencing and fencing styles—wood, decorative aluminum and vinyl. As a landscape designer I think it is important to consider your surroundings when installing a fence. If you have a property with a large yard and beautiful views of natural scenery you may not want to obstruct that view with a solid  panel fence, however you may have an unsightly view and a nice decorative solid panel fence could be exactly what you need. I always offer my input on what I think complements the surroundings and the house most.
Why is it important to entrust landscape design and maintenance to a company like yours?
Maintenance is essential in keeping the value of your home at its highest potential, but we recognize not every homeowner wants to worry about those obligations. Our dedicated maintenance professionals can perform these tasks throughout the year—grass cutting, trimming, pruning, spring and fall cleanups— everything needed to keep your yard looking healthy. As the owner, I am personally involved in every project. That's a level of personal attention that you won't find with larger companies, and with over 30 years  of experience, we can be your partner in all aspects of landscaping, from design, hardscaping, masonry,  fencing, outdoor kitchens and more. 
Rock Bottom Landscaping & Fencing
Belle Mead, N.J. | (732) 873-6780
RockBottomLandscaping.net
Published (and copyrighted) in House & Home, Volume 20, Issue 10 (April/May 2020). 
For more info on House & Home magazine, click here. 
To subscribe to House & Home magazine, click here. 
To advertise in House & Home magazine, call 610-272-3120.