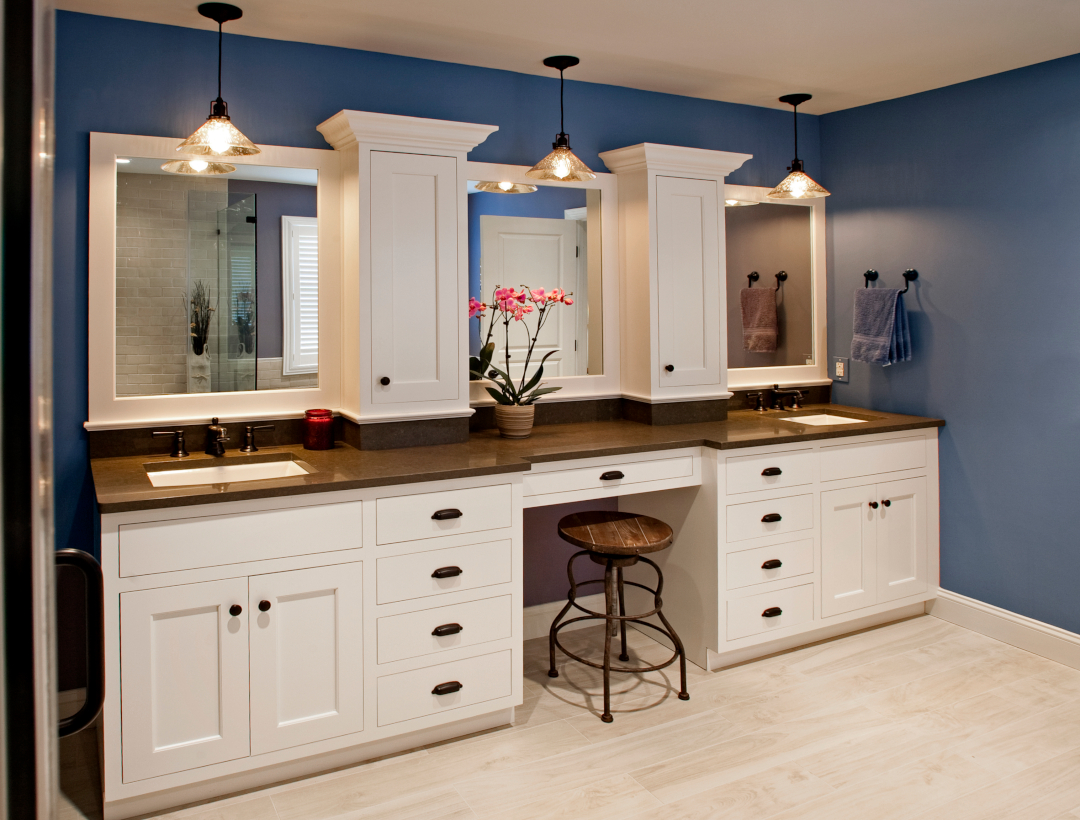 If you have recently fantasized about creating your own dream kitchen or bathroom, you are not alone. However, before you attempt to turn your dreams into reality, make sure to heed advice from experts in the industry to ensure a smoother process, from beginning to end, and avoid unexpected pitfalls along the way.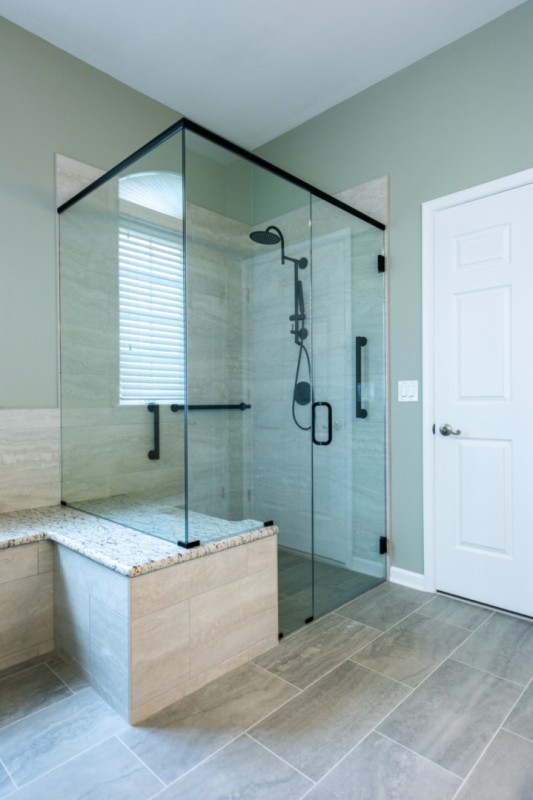 Over the past year and a half, with so many people homebound, the desire to renovate kitchens and bathrooms was high on many homeowners' lists. Kitchens are often referred to as "the heart of the home" and rightfully so. Today, kitchens are used for so much more than just cooking.
Many kitchens have evolved more into a family gathering space, and for many families this past year, an office or classroom of sorts. And when it comes to room evolution, bathrooms are no different. These days many bathrooms have more of a spa-like feel with larger showers, better lighting and greater amenities such as vanity mirrors with built-in televisions. It's no wonder that after spending so much time in these two rooms, homeowners have started to notice what their kitchens and bathrooms are lacking and how they can potentially look and function.
Proper planning and budgeting
"Before starting a substantial project like a kitchen or even a master bath, homeowners often think they can simply have a specialist look at the space, take measurements and immediately give a quote and a timeframe, as they would to put a fence in the backyard or seal a driveway," says David Cerami, president of HomeTech Renovations. "However, there are often a lot of different moving parts to kitchen and bathroom remodels, like plumbing, electrical systems, new appliance integration, as well as modifications to the structure, such as soffits and partial wall removals or changing out flooring."
Cerami says it's important for homeowners to fully grasp the complexity of a kitchen or a bath project and urges those considering a remodel to either of these spaces to "speak with experienced, certified and accredited specialists that will guide them through the entire process and assist them not only on the design portion but the build integration as well."
Another essential element involved in the planning stages is deciding on a realistic budget.
Sophia Amiano, of Amiano & Son Design-Build, notes, "A lot of homeowners feel wary about sharing their budget with their contractors, but this is the first thing you should do, believe it or not. Any professional firm will be respectful of a client's budget and depending on the scope of work and materials used for the renovation, work within that amount. If that is not feasible, a reliable and reasonable company should come up with alternative solutions to make your space work for your budget, whether that is to cut back on more costly materials or cutting back on some scope of work."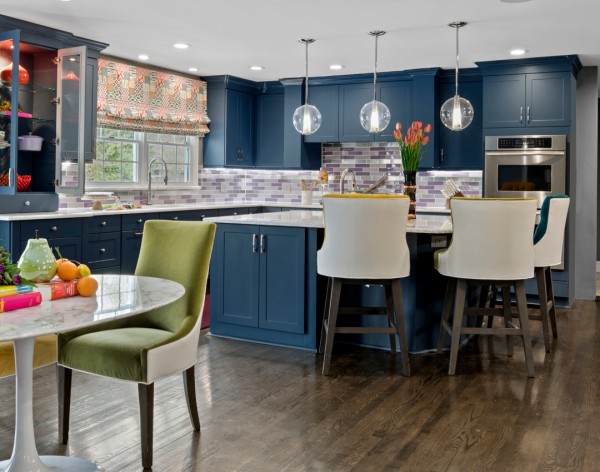 New trends in design
Design trends are continually evolving and changing so making the best design choices for your remodel should be based on necessity, durability and long-term appeal rather than what's fashionable in the moment.
This pandemic has had quite an impact on the latest trends in kitchens and bathrooms. In regard to kitchens, Linda Fennessy of Kitchen Magic says, "Homeowners were cooking more, having more impromptu meals and in much need of additional storage. The most requested items were pantries and islands in addition to remodeling the rest of the kitchens. We suspect this had to do with being home and being in the kitchen more. They were taking a good/hard look at their kitchens and deciding that they would invest in their homes and quality of life."
The ease of cleaning and caring for countertops and cabinets has also affected trends over the last few years. Fennessy notes, "Quartz countertops are outpacing granite significantly. While both stones are beautiful, quartz is stronger and doesn't require any maintenance." She continues, "Maintenance-free, laminate cabinet doors have been superseding wood for a long time now. We believe that the laminate material is more conducive to the kitchen environment where heat and humidity have a negative impact on wood. No lemon oil needed and they clean up with just a wipe."
One bathroom remodel trend that has become more in vogue is swapping out shower-tub combos for freestanding tubs and/or separate glass-paneled showers. President of Glass Castle, Scott Kingsland, says not only have walk-in showers increased in popularity but, "the shower enclosures are getting larger and larger. Three years ago, to see a shower enclosure that was seven or eight feet wide was uncommon but now we see it quite often." He adds, "The frameless shower enclosure is by far the most requested item. Even though you're taking a lot of the footprint of the bathroom up with the shower enclosure being larger, the glass shower door allows for the bathroom to feel larger and it shows off all of the tile work."
The 'bigger is better' philosophy doesn't just pertain to showers. Kingsland says, "We are beginning to see a great deal of interest in larger frameless, beveled mirrors. For a while it was mostly small, framed, self-confined hanging mirrors, but bigger mirrors are definitely becoming increasingly popular."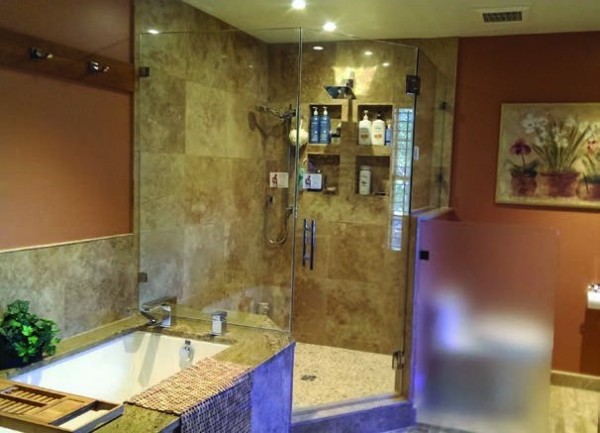 In the end
Not only will a kitchen or bathroom remodel provide a more updated look and more functional use of space, it can also add significant value to your home. While the return on investment (ROI) of kitchens can vary greatly, "bathroom remodels yield the biggest returns in terms of boosting your home's resale value," according to real estate listing company, Zillow.
However, before allowing the latest design trends and dreams of increased home value fill your head with visions of grandeur, remember it is always wise to stay on track and on budget. Amiano advises asking yourself, "What works for you in your space now? More importantly, what does not work for you in your space now? Your design guides the project. Sometimes to create your perfect space, it may require some rearranging or expansion, so be open to suggestions and ideas, as well as asking questions of your designer/contractor. How often do you do a home renovation? Make sure you do it right."
RESOURCES
Amiano & Son Design-Build
Southampton and Barnegat Light, N.J.
(609) 268-5923
AmianoAndSon.com
Glass Castle
Serving Pa. and N.J.
(609) 531-0303
(908) 751-4481
(908) 428-4244
GlassCastle.com
HomeTech Renovations
Fort Washington, Pa.
(215) 646-7477
HTRenovations.com
Kitchen Magic
Serving Del., N.J. and Pa.
(800) 510-4710
KitchenMagic.com
Published (and copyrighted) in House & Home, Volume 21, Issue 11 (Fall 2021). 
For more info on House & Home magazine, click here. 
To subscribe to House & Home magazine, click here. 
To advertise in House & Home magazine, call 610-272-3120.