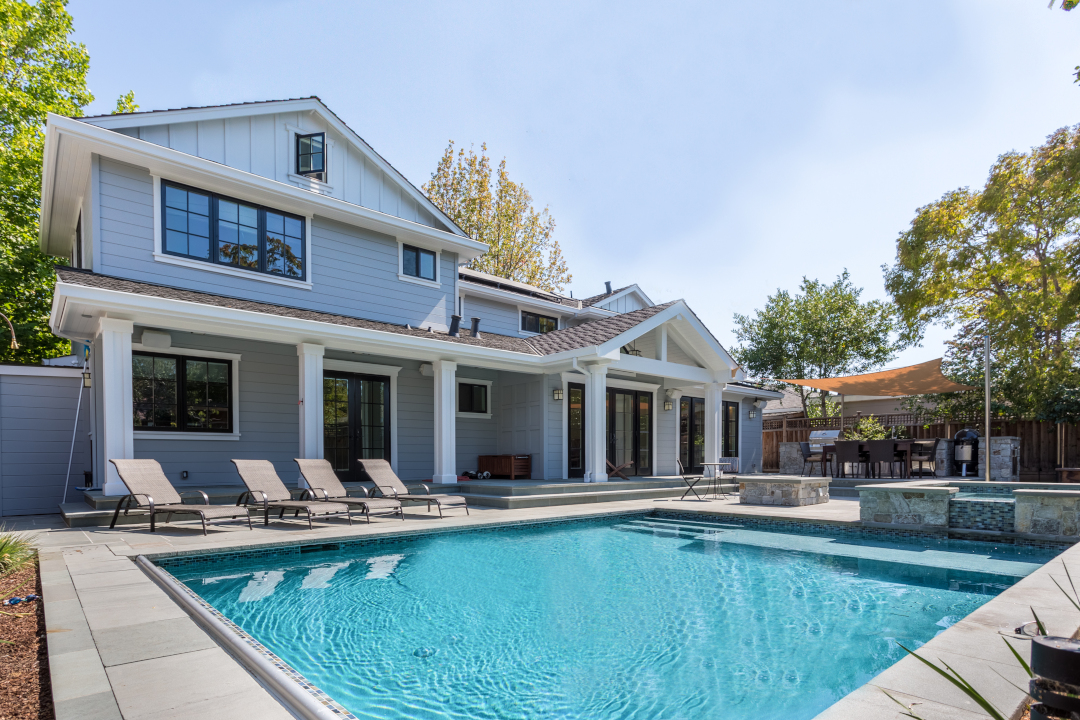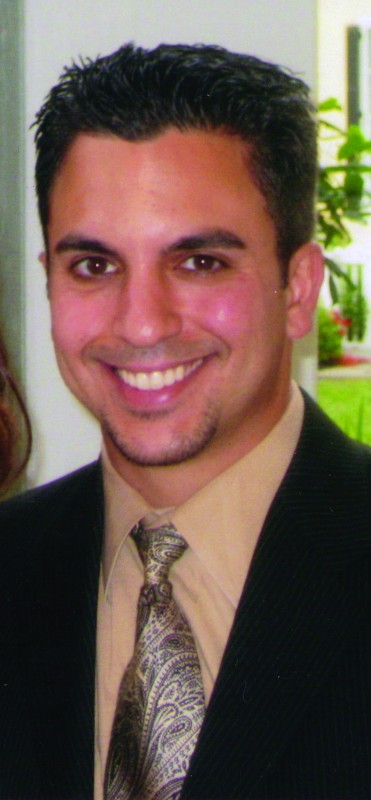 Outdoor living continues to be the main driving force behind many residential landscape projects  and will strengthen and grow throughout the years to come. The demand for innovative products which can be incorporated into the landscape and create spaces of refuge and entertainment has led the resurgence to bring people back outdoors and enjoy what Mother Nature has to offer. The following elements are must haves when planning and designing these spaces:
PAVILION ROOF STRUCTURES. Open-air, pavilion-style, solid roof structures are the ultimate way to create an outdoor shaded room which can be utilized in any weather. Pavilions have vertical posts/columns and can be tied into a home façade or built freestanding. They are a framed solid roof which allows for the incorporation of recessed lighting, fans, audio-visual, not to mention a force field from those burning UV rays. Shade is not the only way these roof structures can provide refuge from the sun. Misters can even be integrated into the soffit overhang to offer added relief.  
OUTDOOR KITCHENS. The home kitchen always seems to be the main area of gathering during any holiday, birthday or party. Why? Food. There's no reason why a kitchen with all the same amenities (and more) can't be created outdoors. Grills, warmers, side burners, refrigerators, sinks, ice makers, pizza ovens and even beverage dispensers can all come together within your patio space. Most of these kitchen structures come equipped with natural gas, electric and plumbing. Granite countertops, stainless steel cabinets and drawers can also add to the gourmet cooking experience. Food has the capability to make families friendlier and turn friends into family. So put away those frozen hotdog and hamburger packets and prepare a spread worthy of a five-star restaurant! 
FIRE FEATURES. Since the beginning of time we have always been captivated and mesmerized by fire. A fireplace is typically the main focal point of a home's family/living area and has a mystical power to bring people together. Roasting marshmallows by camp fire or huddling around a fireplace hearth can easily be recreated right out your back door. The trend of incorporating an outdoor fireplace, fire pit or element of fire has become increasingly popular over the past five years. Wood, natural gas or propane can all be used to fuel your inferno based upon preference. These structures are available in kits for ease of installation or can be custom designed to fit specific needs. Natural stone, clay brick or manufactured block and veneer are all used in construction. Whether it be warmth, utility or just plain beauty, fire has always proven to be a part of our lives in one form or another.
LED LANDSCAPE LIGHTING. LED technology in landscape lighting has come a long way since its inception. The initial cold, bluish LED lamps are now warm and inviting with the added option of and array of vibrant colors. WiFi driven transformers are capable of grouping light fixtures throughout separate outdoor spaces and adjusting light intensities as chosen through a phone or tablet. Presets can also be programmed into the smart device so lighting will automatically turn on or dim when it detects the device within that space. The ability to change colors on individual fixtures right from the palm of your hand I find the most versatile in creating the mood. The overall appearance of an outdoor space can be changed multiple times throughout the evening, captivating your audience and intriguing them to wonder what's next.
Outdoor living should be a seamless blend of architecture and landscape reflecting style and creature comforts from interior to the exterior of the home. It is the integration of elements as outdoor kitchens, fireplaces and roof structures which in all essence create additional rooms of relaxation and entertainment. Especially with our region having such drastic climate changes throughout the seasons it's essential to maximize use time with these features. In the near future I see homes being listed for sale not only with the interior square footage, but also with that of exterior spaces as well.
Michael Pasquarello is a degreed landscape architect with Elite Landscaping. Email him at MPasquarello@EliteLandscaping.com or call (856) 753-1944. Visit EliteLandscaping.com for more information.
Published (and copyrighted) in House & Home, Volume 19, Issue 11 (May 2019). 
For more info on House & Home magazine, click here. 
To subscribe to House & Home magazine, click here. 
To advertise in House & Home magazine, call 610-272-3120.