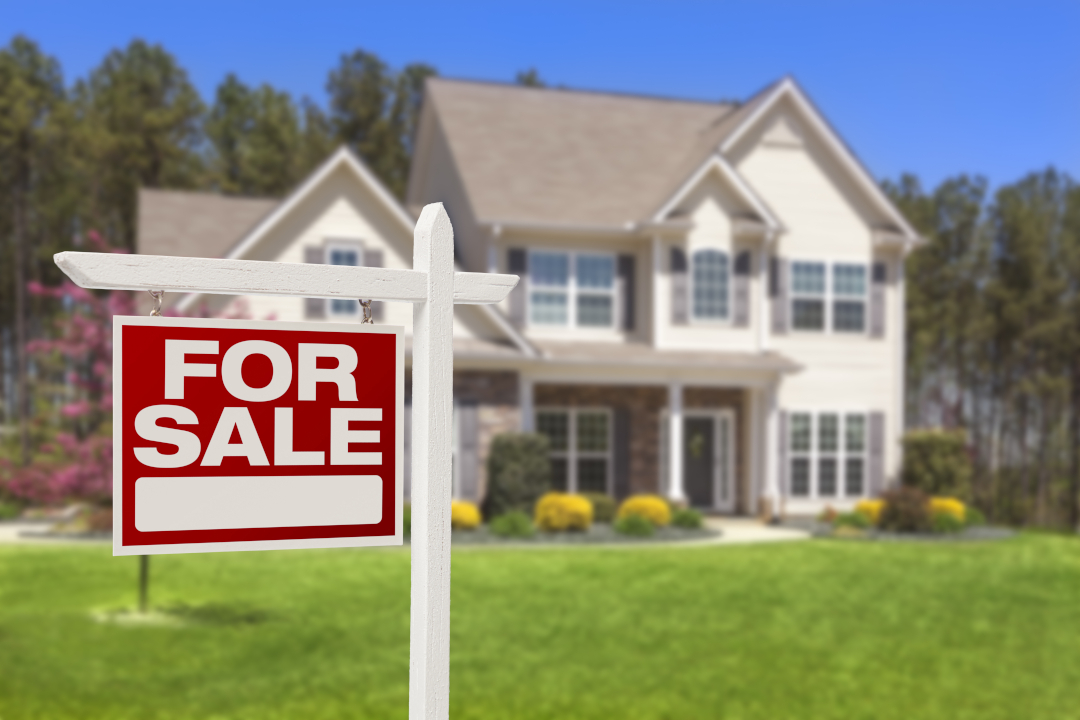 The pandemic's impact on the real estate market took a lot of people by surprise, especially sellers who found themselves entertaining multiple offers above asking price from buyers who had limited inventory to consider. However, those who hesitated due to COVID concerns or had doubts about their prospects may now be considering posting a "For Sale" sign in their own yard. Whether you're an empty nester ready to turn your home over to a new family or you've outgrown the space you have, there are some essential—and simple—steps you can take to optimize the space for potential buyers.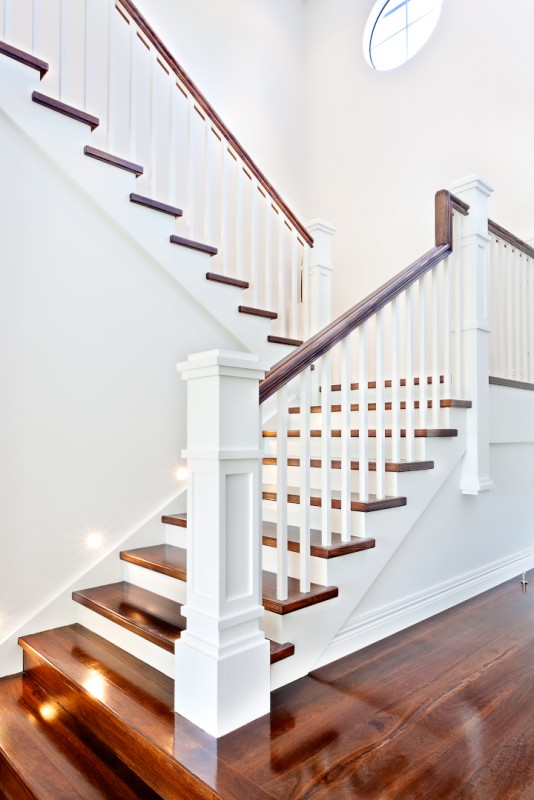 Industry Perspectives
Jennean Veale, a realtor/sales associate with Berkshire Hathaway/Fox & Roach and 18-year industry veteran, says the "whirlwind pandemic market" had never been seen or experienced before—and likely never will again. "We had no idea what to imagine each day would be like, however, we all came together as one in the real estate community to provide the safest possible environment for our buyers and sellers, sharing the safest environment possible to continue offering our services. We were extremely fortunate to be able to continue doing business, and we knew that the only way it would continue is utilizing every safety protocol."
Competition remains though, and real estate agents say things aren't cooling off yet.
"I don't see signs of a cooldown yet, not with the very high savings on low interest rates and the lack of inventory," says Kelly Reamer of RE/MAX Properties. "There is an imbalance of supply and lots of eager buyers out there who are still seeking a home. Everything I am reading is confirming this trend will continue until at least next year."
This keeps sellers in a good position, she continues. "The lack of inventory is providing a unique opportunity for sellers. Homes are getting multiple offers, bids over asking price and bids without contingencies with fast settlements. If you decide to sell your home you will probably be making far more than you would imagine."
Some work will need to be done to help ensure that high offer, but likely nothing major. "In a seller's market, like the one we're experiencing now, homeowners will not need to make big improvements to sell their home," says Veale. "There are minor updates and improvements that can be done if a homeowner would like to achieve their highest possible return."
Curb Appeal
Buyers are likely to drive through their preferred neighborhood to see what's coming to market so the outside of your home is one of the first things they will notice.
"The home has to be inviting. If the home doesn't appear to be cared for from the outside, chances are the inside won't be either," says Brian Iwano, founder of Blue Tree Builders. "This doesn't mean that the home has to be outfitted with the latest and greatest. I've seen quite a few homes that were dated but well cared for."
Curb appeal isn't just landscaping. "Curb appeal can definitely be helped with smaller projects like a new front door, updated lighting and fresh paint. We often actually suggest painting certain types of siding over re-siding, especially if the existing material was installed well and is in otherwise good condition. There are other considerations with this, though."
Exterior finishes such as roofing and siding need to be functioning correctly or could cause issues during inspection. "We've seen too many issues, especially with poor siding work, that cause far greater collateral damage," Iwano continues. "Exterior work is typically a higher ticket item and can be more intimidating to undertake, especially for young buyers. Having this work already done will help curb any potential concerns and could help accelerate a sale."
In-Demand Spaces
Although it's a seller's market, there are still some amenities that buyers are looking for. Sellers can choose to put a little bit of money into updating or stage an area to help buyers see the potential.
"Many young families are looking for open kitchens, outdoor entertaining areas and office space," says Reamer. "If there is not a designated office space in the home, I suggest staging a bedroom or basement with office furniture since working from home is the new normal."
Outdoor spaces have been in high demand. Even if the home doesn't have a fully decked out outdoor living space, there are some creative ways people can create intentional outdoor living spaces without absorbing the expense of a new deck or paver patio, says Iwano. "One way is to create a border with some treated two-by-fours and fill the inside with gravel. Incorporate stepping stones and you have a patio. The key is to make whatever you do look intentional."
Sometimes it takes the keen eye of your realtor to make a space shine. "Every home is different and unique in its own way so we want to highlight those special features when marketing a home," Veale says. "If there is a private patio and/or large landscaped backyard space, be sure to feature that area with a patio table and chairs with a pop of color and big umbrella. I once helped a seller show off their beautiful three-season room by bringing over my own outdoor sectional furniture to stage the space. It was ideal and fit the room perfectly! It will often take another set of eyes to show off your home's most desired features, that's why you need a professional, and just one more small part of the many services a realtor can provide."
Kitchens continue to be a major selling point of a home.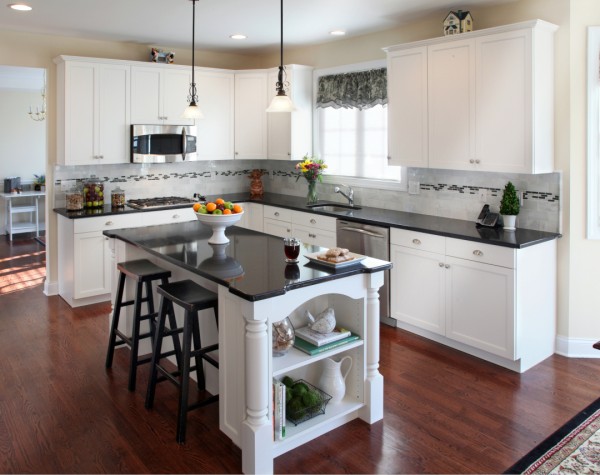 "Many sellers are looking to spruce up the kitchen to get a better price on their house," says Linda Fennessy of Kitchen Magic, whose company has been fielding projects from homeowners going to market. "Realtors advise them to make the kitchen the most appealing room in the house. We get requests to change out oak and dark wood grains to white all the time. They say 'the kitchen sells a house,' so transforming a kitchen into a showplace, in white or a neutral color, will appeal to a wide variety of buyers."
Mike Brindisi, owner of Brindisi Builders, says sellers have to overcome the lack of imagination in young buyers. A kitchen may have dark cabinets and that's all they focus on. "Buyers want the kitchen to look pretty," he says. "Paint the older cherry wood cabinets, put in a brighter countertop, neutral backsplash, neutral paint and stainless steel appliances. ... They will definitely see a return on investment. I just worked on a project like this on a Shore property and the house sold in less than a week for $40,000 over asking."
There are economical ways to approach this. Refacing the cabinets transforms 80% of what you see in the kitchen and costs about 50% less than replacing the cabinets, says Fennessy. "Cabinet refacing repurposes the existing cabinet box frames so you're leaving 75% of the existing kitchen intact, and replacing the doors and drawers, which are what takes a beating. Cabinet refacing is typically complete in under a week plus you still have use of your kitchen."
The price and availability of wood makes laminate a better option for those interested in selling. "There are beautiful faux-wood laminate door colors and wood has taken a back seat to trending flat colors like white, gray and blues. These are the most in-vogue colors right now. Homeowners are looking to brighten up the kitchen."
Don't Overlook the Details
There are other finer, as well as obvious, details to help a home stand out.
A home can go from hum-drum to wow with trimwork, says Eugene Koval of Home Trimwork. "Most houses don't come with any type of molding. Crown molding around a room can bring a finishing touch as well as value and beauty to the house," he says.
"Custom built-ins are another wow factor to showcase an entertainment space or area to display books and collectibles, and can be a real centerpiece. And since this is something staying with the house, buyers will consider that," Koval says.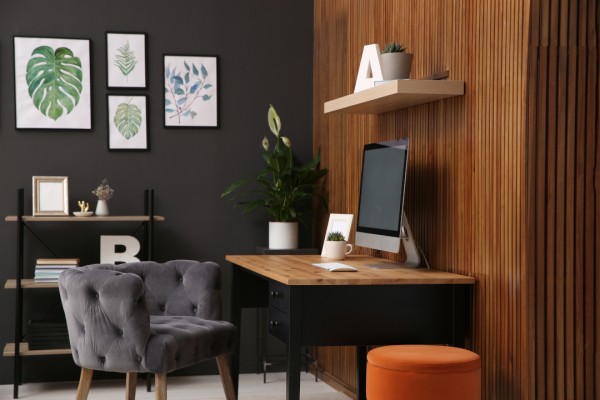 He's also seen an increase in interest for staircase renovation since this is one of the first things people notice when they enter a home. "We'll put in new balusters, new posts, take the old carpet off the steps and refinish them."
Brindisi says flooring is another worthwhile update to make. "I would recommend replacing carpet with a hard surface floor like the new industrial-grade vinyls that look like hardwood, or laminate. It really gives the space a more finished look," he says.
Some of the other "musts" require some tough decisions, says Veale. "The very first thing I ask my sellers to do before marketing is declutter or pack away items they aren't using; such as some collectibles, seasonal decor or clothing (winter coats in the summer months), etc. Use some plastic storage containers or just box up, and pack away these items to place in storage until the move. While cleaning out each room, decide if you're planning to move and take everything with you. If not, then now is the time to donate it, sell it or purge it."
Along with freshening paint in light/neutral colors, Veale says, "Honestly, a really good deep cleaning throughout the home is the best investment! At that point a homeowner might decide to replace outlet covers and switch plates throughout the home as it's a low-budget improvement, and a noticeable update."
Big or small, everyone agrees, don't wait any longer to make the move. "It's going to be a long time before you'll get what you can today for your place. If your home is clean, well kept and intentionally done, you shouldn't have any problem getting a very good price to help you start the next chapter of your story," Iwano concludes.
RESOURCES
Blue Tree Builders
Cherry Hill, N.J.
(609) 240-3231
ExperienceBlueTree.com
Brindisi Builders
Marlton, N.J.
Brigantine, N.J.
(877) 284-5353
BrindisiBuilders.com
Home Trimwork
Huntingdon Valley, Pa.
(610) 287-1100
HomeTrimwork.com
Jennean Veale
Berkshire Hathaway Home Services
Fox & Roach, Realtors
Marlton, N.J.
(856) 810-5300
(856) 979-8024
YourSouthJerseyAgent.com
Jennean.Veale@foxroach.com
Kelly Reamer
RE/MAX Properties
Newtown, Pa.
(215) 287-4475
KAReamer.Remax.com
Kellyareamer@gmail.com
Kitchen Magic
Serving N.J., Pa. and Del.
(800) 237-0799
KitchenMagic.com
Published (and copyrighted) in House & Home, Volume 21, Issue 10 (July/August 2021). 
For more info on House & Home magazine, click here. 
To subscribe to House & Home magazine, click here. 
To advertise in House & Home magazine, call 610-272-3120.