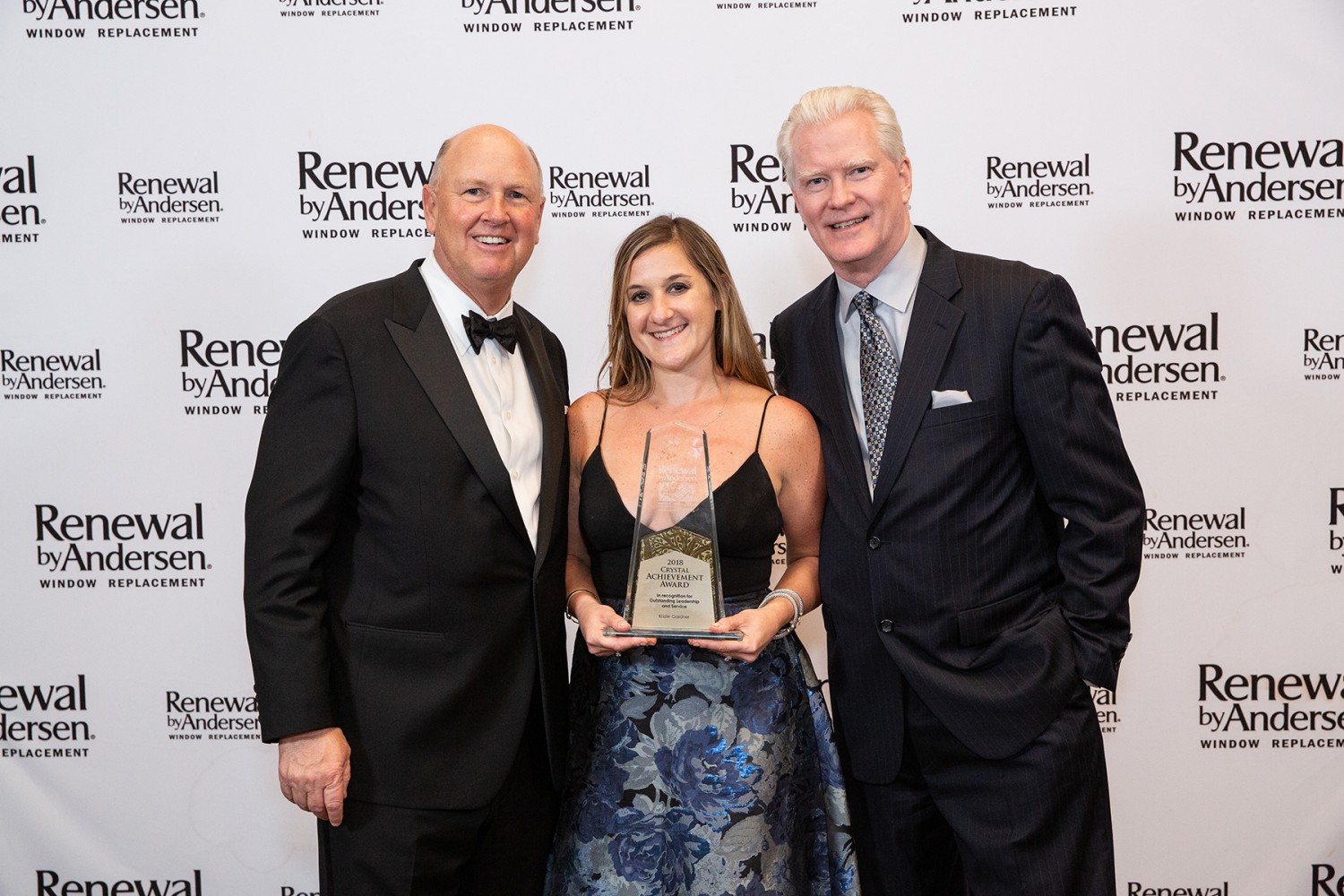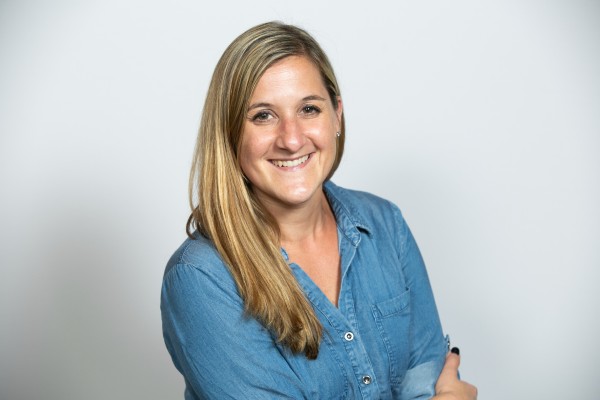 Kristin Gardner
GENERAL MANAGER, RENEWAL BY ANDERSEN OF GREATER PHILADELPHIA
You work full-time and you're a mother of three young girls. As tough as it is, it must be rewarding, too.  
Working a demanding job while being a mom of three kids is full of challenges, for sure. But I'm so grateful I can be a strong role model for my daughters. It's so cool to work in a typically male-dominated field and show my girls they can do anything they want—including running a company! 
Your affiliate location has won Renewal by Andersen's "Best of the Best" award five times in the past 10 years. More than 100 locations compete for the award, so that's quite an accomplishment.
I'm so proud of my team. They have a work ethic unlike any I've ever seen, always going the extra mile for our customers. As we continue to grow and our customers' expectations shift, it's important that we're always raising our standards. It takes a village to deliver Renewal by Andersen's Signature Service, and the "Best of the Best" awards are a special recognition of my team's hard work and dedication. 
Your company's mantra, "With Love," encourages employees to use words and take actions from a place of love. What does "With Love" mean to you?  
It comes down to making connections with our customers and putting a little more heart into how we treat them. I see my team doing small things every day. Acting with love and kindness has become a way of life here.   
During a recent installation, our customer mentioned to one of our installers that his 90th birthday was just a few days away— and that he would be all alone. So, on the day of his birthday, our installer bought a cake and brought it over to the gentleman's home to celebrate with him. The customer was so moved by the gesture. 
We're not just some giant corporation that only wants to sell and install windows. We want to connect with our customers and build relationships. I think that's what "With Love" means. It's not doing something for recognition or a thank you. It's doing the right thing because it will make someone feel good.   
Your company has a charitable program called Window of Giving. What are some charities your group has supported?  
Last year, we wrapped thousands of books for RSVP, a local volunteer program that helps disadvantaged kids, the elderly and veterans. We also supported Alex's Lemonade Stand Foundation, which helps fight pediatric cancer, and MANNA, which provides nutritious meals to people with limited means and medical conditions. Those are just a few that come to mind. There are many more! 
What's one of your proudest moments at RbA?  
Winning the Crystal Achievement award at this year's annual meeting was very special. I had no idea I was in the running for the award. I was floored! At first, I was a little  embarrassed to be singled out. But then I realized it was because of the support of my team that I was being recognized. I'm just one piece of the puzzle in our operation. While my name is on the award, it really belongs to the incredible group of people that I'm blessed to work with every day.  
Renewal by Andersen of Greater Philadelphia, (267) 223-5843, PAExpertWindows.com
Published (and copyrighted) in House & Home, Volume 19, Issue 11 (May 2019). 
For more info on House & Home magazine, click here. 
To subscribe to House & Home magazine, click here. 
To advertise in House & Home magazine, call 610-272-3120.