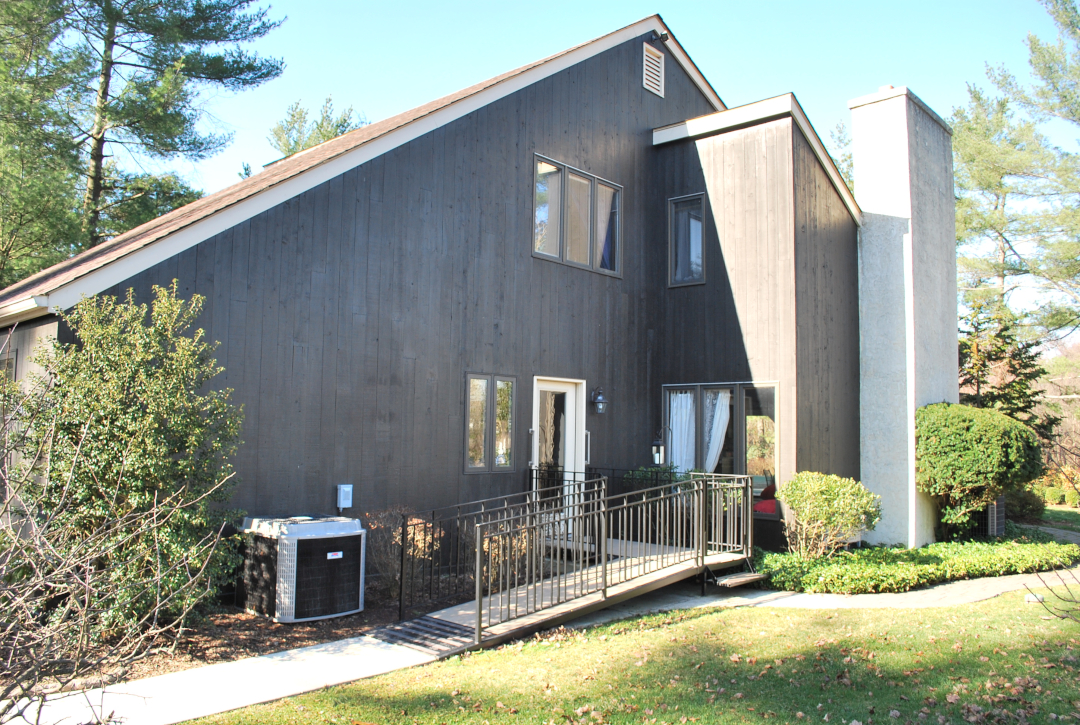 According to the U.S. Census Bureau, Boomers will all be 65 years or older by 2030. And while 65 isn't as old as it used to be, the generation's elder members have already retired and are considering where they want to spend their golden years—and it's never too early to start thinking ahead for those who aren't quite there yet. Retirement homes and assisted care facilities are increasingly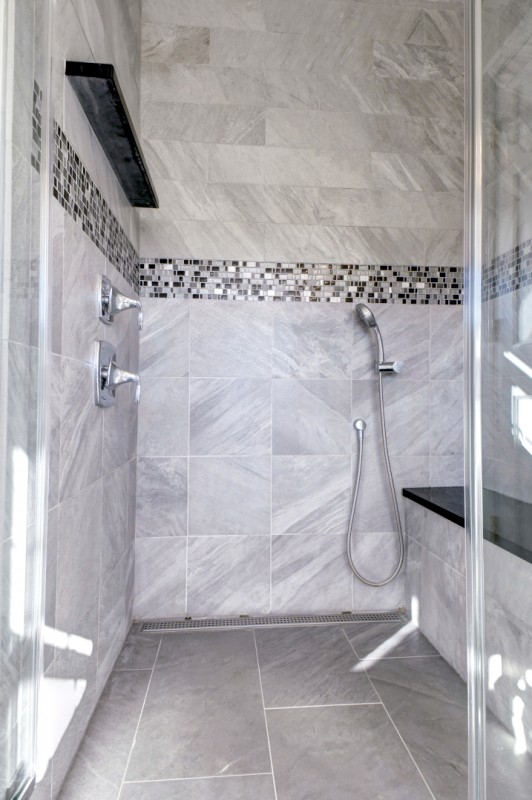 popular options that offer independence, a sense of community and the comfort of professional care while others hire an in-home caregiver, but those options aren't for everyone.
Many wish to assert their independence by growing older in the homes they've filled with a lifetime of memories; others prefer moving in with family. A familiar home retrofit with safety features is an attractive and accessible option, just as it's becoming more common for multigenerational households to rely on converting or adding a dedicated "in-law suite" to accommodate aging loved ones' needs while offering the peace of mind that comes with being close by in the event of an emergency.
And there will be emergencies, though external hazards can be minimized by consulting experienced professionals.
"One of the most common mishaps is falling, so you need to really look at the space and eliminate those risk factors," notes Dennis Gehman of Gehman Design Remodeling.
Whether you're planning to age in a place, you're the caretaker providing a living area to keep elderly loved ones nearby or you're just now starting to explore your options, how you proceed depends on personal preferences, influencing factors and individual situations. But one thing remains the same: Safety always comes first.
A Safer, Comfortable Space
Taking the proper precautions begins with minimizing the potential for falling and tripping.
"The most common room in the house for falls is the bathroom. People are getting up and off the toilet and might be off-balance, they're stepping up over the side of a bathtub to get in and out, and then you have wet feet, and so there's slippery surfaces to watch out for," Gehman explains. "Adequate lighting helps since our eyes don't see as great as we get older, and you'll want to identify tripping hazards, such as area rugs on hardwood floors."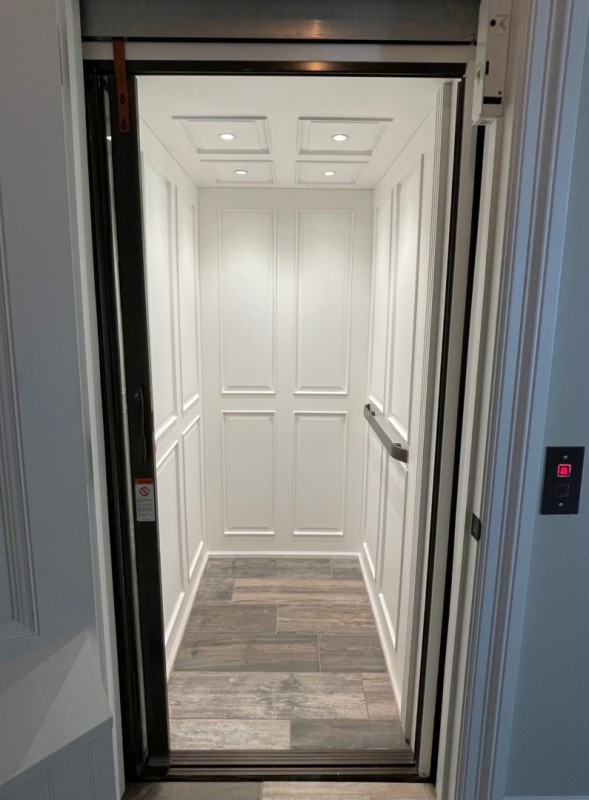 A daily tripping hazard are both indoor and outdoor steps. But installing a residential elevator can be a surprisingly easy potential solution, according to Todd Trovarello of Personal Elevator. He notes that it's often to clients' pleasant surprise to learn that an elevator only needs five square feet of interior or exterior space and tends to be more affordable than they anticipate.
Trovarello has specialized in installing and retrofitting home elevators for three decades, and he's noticed a significant uptick—he used to annually average six or seven retrofits a year and says it's now up to nearly 30—over the past two years of the pandemic.
With area real estate prices soaring and the lack of available properties, Trovarello has seen how reluctant older homeowners are to move, even into an adult child's home with dedicated space and amenities. It has contributed to a surge in outfitting a family home with safety features specifically designed for the elderly.
Of course, people who age in place want to be surrounded by the cozy familiarity of the homes they love and those moving into a suite created for them don't want to feel like they're relocating to a medical facility that's more coldly functional than warmly inviting. Installing grab bars is a must no matter what, though they don't have to be permanent and, with modern manufacturers reliably combining safety and style, they certainly don't have to feel clinical.
Gehman emphasizes how crucial grab bars are in outfitting older loved ones' living spaces, though they don't have to be permanent.  "People are often hesitant about grab bars because they don't want their house to look too institutional, like a hospital or a nursing home, but there are some good-quality grab bars out there nowadays that work with a suction cup if you have a smooth surface—they won't work as well on walls with smaller tiles or a painted surface," he explains. "That's a do-it-yourself project where you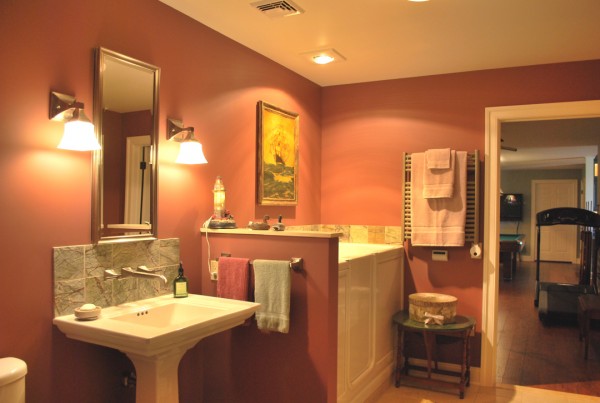 wouldn't have to pay a professional to install it."
Something as simple as switching out round door knobs for levers and handles can make a huge difference for people with arthritis. On a larger scale, wheelchairs and walkers need to be accommodated so an older loved one has enough room and stability to navigate corners and elevated areas. Replacing existing hinges with offset ones, which allows a door to swing clear of the inside frame to widen the entry space, is a common solution.
Technology has been a huge asset in creating accessible spaces. With the touch of a button, assistance of a remote or voice-activated commands, it's easier than ever for individuals with limited mobility to have complete control over their comfort of their homes. "Anything that's electrical or electronic these days, there's an app for it," Gehman points out. "Your thermostat, the WiFi, locks, security cameras: It can all be controlled from a smartphone."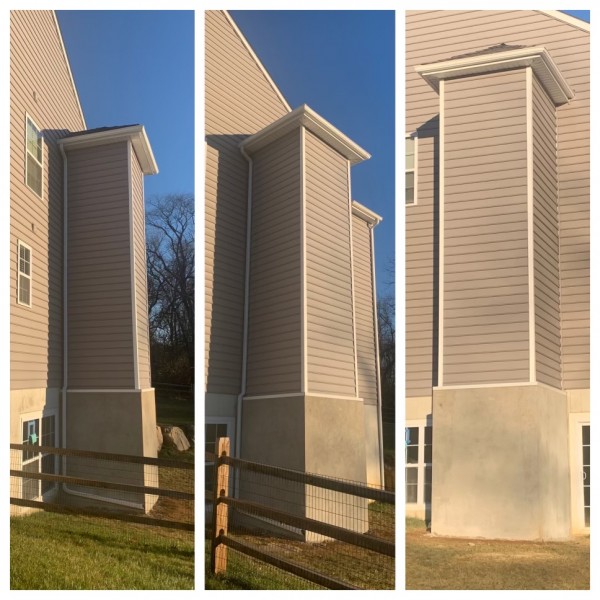 Aging in Place at Home
Those spending their later years at home will benefit from being surrounded by a familiar, cozy environment, but their homes will need to undergo potentially extensive remodeling and retrofitting.
"An existing space can certainly be modified but it's oftentimes a whole lot easier if we're designing an addition, because we're keeping those [safety features] in mind right away," Gehman says.
The most important thing, Trovarello says, is ensuring that modifications make the entire house accessible.
"A lot of people are trying to stay in their homes—they're not trying to move or downsize," he observes. "When they want to age in place, my main goal is always to give them access to every floor."
Creating an In-Law Suite
Whether you're converting an existing space or building an addition, designing an in-law suite means being cognizant of any potential restrictions.
"Every municipality has different zoning classifications … We have found that they will permit an in-law suite, with a caveat about the kitchen," says Gehman. "If all you need is a bedroom, living room and bathroom space, it's not a big deal. But if they want a kitchen and it's not zoned for it, what determines that it's a kitchen is a built-in cooking surface."
There's also the additional demands on a home's plumbing to consider.
"Sometimes we run into issues if they do not have a public sewer because on-lot septic systems are sized for the number of bedrooms in the house," Gehman adds. "And so by adding another bedroom, sometimes that means you'll have to address your sewer capacity."
You'll also want to consider privacy measures like separate entrances—with ramps, a gradient sidewalk or even lifts rather than steps.
Additional Advice
To ensure that you're creating a space with current and future needs in mind, Gehman advises seeking input from a physical or occupational therapist during the construction or modification period, especially one who knows an individual's specific limitations.
No matter the approach you take, the up-front cost can be daunting, for sure. But, as Gehman points out, that's a one-time upfront payment, versus the ongoing costs of relocating to a retirement community.
He does caution that, no matter the approach you take, prepare for delays, especially with the ongoing material shortage creating unusual snags in the process. 
"It's always going to take longer than you think," he notes.
Whether you're looking to age in place or break ground on an in-law suite, Trovarello emphasizes the importance of working with an experienced professional who's just as invested in the occupants' safety and comfort as you are.
"We've done elevators to accommodate people's parents, handicapped people and even disabled children and aging animals," he says. "I just have a passion for helping people and helping them get around their homes as they age."
Resources
Gehman Design Remodeling
355 Main St., Harleysville, Pa.
(215) 513-0300
GehmanRemodeling.com
Personal Elevator
Serving the tri-state area
(800) 864-1815
PersonalElevator.com
Published (and copyrighted) in House & Home, Volume 22, Issue 3 (Spring 2022). 
For more info on House & Home magazine, click here. 
To subscribe to House & Home magazine, click here. 
To advertise in House & Home magazine, call 610-272-3120.