Now is the Perfect Time to Organize your Cluttered Garage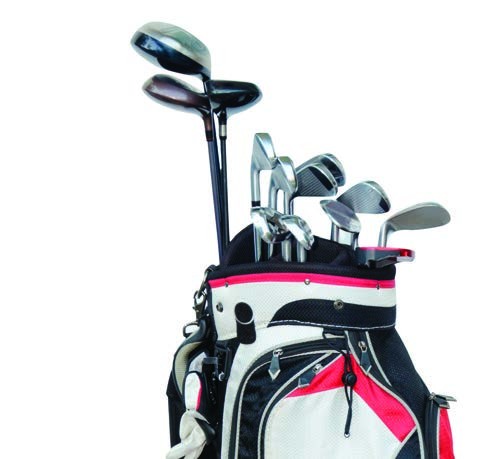 When it comes to cleaning, most people focus on kitchens, bathrooms, closets and basements, overlooking a key component  of the home: the garage. It's the primary entry for the majority of homeowners, family and friends. Yet, it's often a catchall for bikes, sports gear, tools and more. With so much foot traffic, clutter looks unsightly, and creates safety concerns and stress as well. A Well-organized  garage improves access to your home, and you wind up with more efficient storage space than you realized you had while making this year's cleaning easier than ever.
Les Hutton of GarageTek of North and Central New Jersey says a garage makeover can make a big difference. "Removing clutter is at the top of everyone's list, and the garage is a great place to start," he says.  "Homeowners need to easily locate their seasonal items during this transitional time, when summer items are still being used, but also to get fall gear ready—rakes, leaf blowers, etc. , as well as golf and fishing gear. Kids will also need to be able to reach their toys and easily put them away after using them."
GarageTek can help you take a fresh look at your garage and make it truly functional. "As part of our garage makeover services, we will help customers assess their space, figure out what should be kept and what they should  get rid of," says Hutton. "Once we know what items are staying, we present and deliver cost-effective organization and storage solutions."  
GarageTek offers flexible systems of hooks, shelving, cabinets and  fixtures to get used items— like bikes, beach equip- ment and tools— up and out of the way.  Special hooks, racks and baskets are available for everything from  surf boards to scooters to golf clubs. Hutton says, "Imagine getting ready for practice and going to a dedicated spot in the garage where all of the gear is safely stowed. It removes stress and gets you out the door in a better mood and on time."
He adds that an organized garage is much safer for kids, who are often injured when they trip over something left on the floor. "We help make the garage a safer place for the entire family to use."  
And homeowners don't have to do the whole garage at once. You can set small goals, like organizing one wall at a time, or getting the car(s) to fit in. "We have an endless choice of designs and solutions that can address your needs and fulfill your goals throughout the year," Hutton says.
Homes with a clean, organized garage create a real wow factor for visitors—and potential buyers—who see this unexpectedly  finished, clutter-free space as a positive reflection on the entire property. GarageTek of N&CNJ recently earned the coveted Angie's List Super Service Award, reflecting exemplary service to members. "We are extremely grateful to our thousands of satisfied customers, including many Angie's List members, for their continued support over the past 13 years," says Hutton.
GarageTek of North and Central Jersey
Stirling, N.J. | (877) 786-0577 | GarageTekNCNJ.net
Published (and copyrighted) in House & Home, Volume 19, Issue 3 (September 2018). 
For more info on House & Home magazine, click here. 
To subscribe to House & Home magazine, click here. 
To advertise in House & Home magazine, call 610-272-3120.