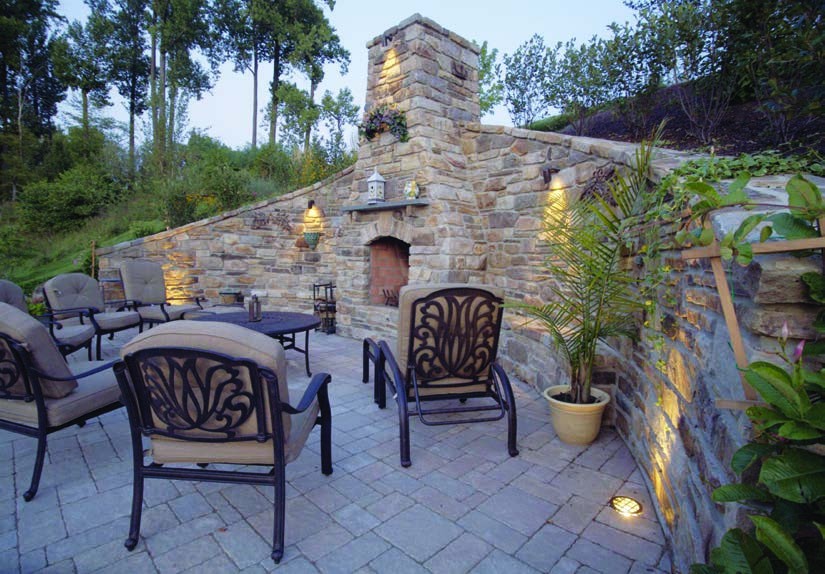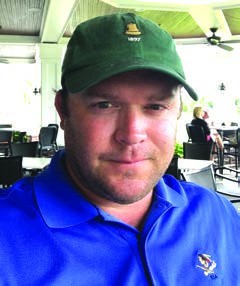 With fall quickly approaching, there's no rest for CKC Landscaping, Inc. With over 30 years of experience under its belt, the company is busier than ever creating and building spectacular outdoor living spaces for homeowners around our region.
House & Home spoke with General Manager Steve Compton Jr. about how the company has grown and diversified its services in recent years, adding a full-time restoration and enhancement division to its portfolio. "About 70 percent of our work is outdoor living projects, designing and building them," says Compton. "The balance is restoration and enhancement, which has grown year after year, where we're performing minor and major repairs on existing spaces and bringing them back to life."
If you're contemplating adding an outdoor living space to your property or if you have a previously built space that needs some TLC, Compton says now is the time to call CKC Landscaping and get on their schedule. schedule.  
Why should a homeowner contact you now for a design/build project?
The early fall is the perfect time to think about upcoming spring projects for the following year. This is especially true for those dreaming of outdoor living area renovations. Every year, we receive springtime calls for patio updates and other hardscaping projects. Unfortunately, by then we are already booked solid for the spring season and don't have time to build your outdoor space until the summer! That's why we're encouraging you to plan ahead, so that your ultimate staycation is ready to enjoy for the summer season.
There are many steps one must complete before arriving at the airport for a dream getaway. Similarly, the more you plan, the more success you'll have with a springtime   hardscaping project, and the more likely you are to have the perfect staycation spot in place for the summer.
Tell us about your restoration and enhancement division. Why should a homeowner  consider having professionals do this work?
This is something we're on the leading edge of right now. Not many companies are offering this type of work. Everyone with an existing patio or deck thinks it can't be that hard to power wash on their own, but not only does it take up a homeowner's free time, they could cause damage to the wood or stone. There is a level of maintenance that comes with everything outside, even if the product says low- or no-maintenance, whether it's cleaning composite decking, natural stone, concrete or stone walls, or maybe some elements of   your space could use some repairs. We have a fully trained and certified full-time crew that only does restoration  and enhancement six days a week. We use special equipment and attachments and only specific chemicals and sealers recommended for the products. 
The goal is to bring new life to old projects. Maybe you bought a house with an existing patio that wasn't built right, or your paver walkway is dull and dirty. Our specialists will do any type of restoration and make it look like it did when it was first installed, and we can have it done in a day or two so the homeowner isn't spending their own time on this project. If you have something that needs a little TLC, give us a call and we  will come out for a free consultation and estimate. 
What separates your company from others in this industry?
We are outdoor living specialists. We won't only design and build your dream outdoor space, but we're going to help you maintain it, even if we didn't build it. We have made a commitment to putting our customers' needs and wants first. We have grown organically and one factor that sets us apart is our communication.  You often hear people complain about companies not calling them back. On the first day I meet customers, I give them my cell phone number. You can call or text me at any step of the process. It's so important to me and my partners that we are available to our customers. 
Our employees  also have a wealth of experience. When our crew shows up to your home, these aren't just guys we hired for the season. Many of them have been with the company 10 to 12 years, and all of our supervisors started as laborers and worked their way up, becoming craftsmen and then management. We foster this family feeling and treat everyone with respect, everyone shares the same values.
More than half of our business comes from repeat customers and that's a testament to how we conduct business and how we've built this company.
CKC Landscaping, Inc.
West Chester, Pa. | (610) 436-1810 | CKCLandscapingInc.com
Published (and copyrighted) in House & Home, Volume 19, Issue 3 (September 2018). 
For more info on House & Home magazine, click here. 
To subscribe to House & Home magazine, click here. 
To advertise in House & Home magazine, call 610-272-3120.