A Stunning Transformation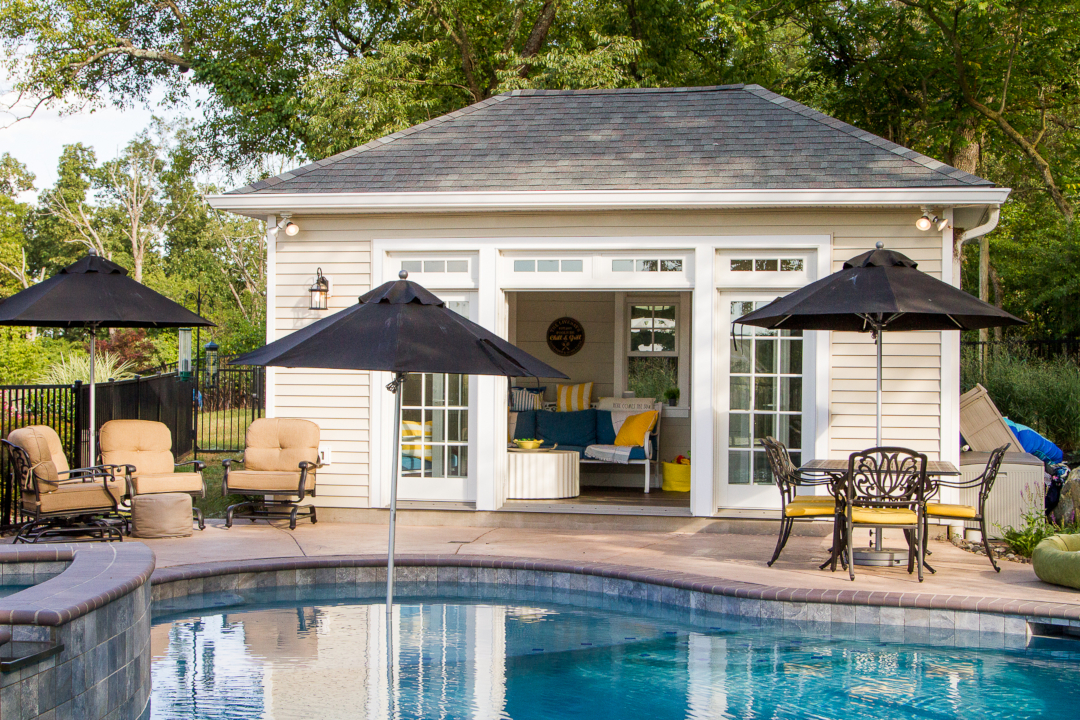 The beautiful landscape of Bucks County is dotted with barns of all shapes and sizes, many of which have weathered the conditions for hundreds of years and remain impressive structures. While some of these buildings built in the 1800s are still being used as they were originally intended, it has become quite common for today's homeowners to seek other ways to enjoy the space behind or adjacent to their residence.
Although it can be a challenge to transform an older building into one with modern amenities, Fascella Construction Corporation (FCC) has proven up to the task time and time again. Owner Chris Fascella has been involved in the construction industry for more than three decades, and in 1999 he started his business to handle all kinds of projects for residential and commercial clients, focusing on general contracting, construction management and design-build services. With a specialization in custom renovations and homebuilding, FCC is committed to the finest craftsmanship and cost-effective solutions.
Fascella's team, which includes designer Holly Reinheimer, is often called upon to restore old barns and convert them into usable spaces. One popular request is for poolhouses, which usually contain a dressing area, a spot to relax and escape the sun or rain, and a beverage center. While difficult, plumbing may be added in certain situations to include a bathroom. FCC will usually try to blend the modern materials with an accent wall of reclaimed barnwood, giving the poolhouse a rustic feel and preserving its authenticity.
Another trend is for barns to be transformed into art studios for painting or pottery, whether it's a hobby or profession for the homeowner. Some clients need an office space since they are now working from home, or perhaps an area dedicated to hunting, fishing or the storage of sports equipment. It even could be used as a separate entertainment area for spending time with friends outside of the main residence.
No matter what type of space the client envisions, the FCC team will fortify the barn with structural reinforcements and incorporate repurposed and authentic materials such as stained concrete floors or shiplap ceilings and walls. They will update the electrical system and use spray foam insulation to ensure a comfortable environment.
"We love reviving these old buildings rather than tearing them down," Reinheimer says. "We refurbish them with reclaimed materials that keep their historical value. They look really nice and then they're ready for modern uses."
FCC can also be of assistance in the main residence on projects like complete kitchen and bathroom remodels, interior trim and staircases, and home offices featuring custom built-in cabinetry. They work on many fireplaces as well, updating the outdated stone fascia while adding a new mantle and hearth.
A hot trend at the moment is enhancing rooms with two-story ceiling heights, and FCC will utilize a combination of stained wood, painted barnwood and tongue and groove boards on the ceiling for an added dimension. They take advantage of their vast number of resources in the area, including connections in Lancaster, to find antique items or barn beams for the design.
"A lot of homes have these large, open spaces and we warm it up and make it a cozy living space," Reinheimer says.
No matter what kind of project homeowners are turning to FCC to handle, they can count on the professionalism and courtesy that have been staples of the company since its founding. Fascella insists on each and every employee treating clients with kindness, showing respect for their residences and making sure all work sites are kept clean.
The lines of communication are always open on each job, and the homeowners are kept informed during every step of the process. Any issues that are bound to arise during construction are handled in an efficient and timely manner.
Those who work with FCC can also rest assured that the finished product will look nothing quite like anything their friends or neighbors have in their homes.
"Every project we do is very unique to that client," Reinheimer concludes.
Fascella Construction Corporation
281 Tabor Road | Ottsville, Pa.
(610) 847-6862
FascellaCorp.com
Published (and copyrighted) in House & Home, Volume 22, Issue 12 (September 2022). 
For more info on House & Home magazine, click here. 
To subscribe to House & Home magazine, click here. 
To advertise in House & Home magazine, call 610-272-3120.