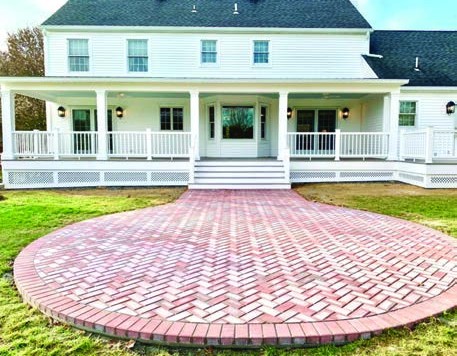 One of the major reasons for Magnolia Home Remodeling Group's continued success is the foundation on which the company was built. Co-owners Chris Fontana and Vic Fiore are brothers-in-law, and they have always treated their employees and customers like family as well.
"We get a lot of compliments and interest from clients who prefer to work with a family-run business," Fontana says. "Vic's niece works for  us and both of our wives work with the company. It's truly a family operation, and our staff have all been with us for a while so they're like extended family members. It's a tight-knit group of people."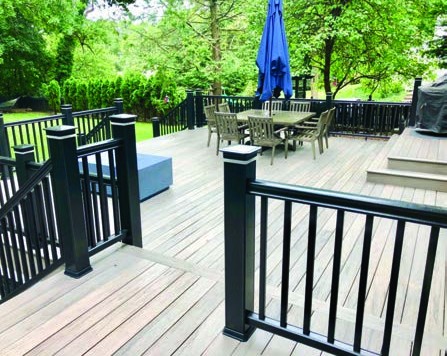 Magnolia Home Remodeling Group can assist homeowners with just about any type of project, specializing in exterior services like siding, roofing and windows along with porch remodeling, decks and masonry. The team's expertise extends indoors, too, with kitchen and bathroom renovations, finished basements and home offices in demand.
Not surprisingly, once a client hires Magnolia for one job, it is quite common to bring the company back a year or two down the line for the next project.
 "We try to offer a variety of services so we can check off all the boxes and be a one-stop shop for most clients," Fontana says. "It's an arduous and difficult decision to select a contractor and having to select three or four contractors for multiple projects just complicates things even more. Offering multiple services at a  high level is something that a lot of clients gravitate toward. They can use us for the roof and the driveway or the siding and the kitchen, rather than try to find two or three companies, go through the vetting process and interview different contractors.
 "It's something we've gotten a very positive response from. Our clients are very loyal to us and we don't give them a reason not to be." One service that can have benefits in terms of aesthetics, energy efficiency and resale value is brand-new siding. Whether homeowners want a wow factor for themselves when they're pulling into the driveway or are hoping to take advantage of the red-hot real estate market, it makes a lot of sense.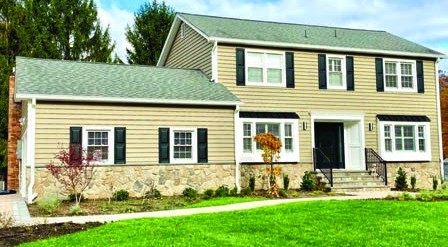 "It's a reasonably cost-effective way to dramatically  change the look and in most cases the value of the home," Fontana says. "Having a maintenance-free exterior and adding insulation to the house, it's just a win-win on all fronts. There is a variety of material options and price points for everyone. You can go with a basic vinyl siding as an alternative to painting or you can go all the way up to a high-level product like Ascend from Alside, which is a composite cladding. Then there's everything in between. We sit with the client and give them four or five viable options depending on their goals for the house."
Magnolia also offers fiber cement siding from James Hardie and vinyl siding from Certainteed, among others. Because of their longstanding relationships with the most reputable brands in the industry, they provide their clients superior  knowledge on all the products and the best warranties available.
And no matter which siding option homeowners choose, they can rest assured the installation will be second to none.
 "Making the right choice with the material is important, but even more important is having the right company installing it," Fontana says. "We're very selective about the men and women we work with. You want to make sure you're following the manufacturer's specifications, so all of the men and women working on the job site are trained with that product. That's how we avoid issues. We don't run into challenges like a warranty call because of workmanship, and that's because we hand pick all the teams that work for us."
The home improvement industry continues to see an uptick in projects during the pandemic as people seek more usable space or finally look to tackle the renovation they have long dreamed about. Relying on a company like Magnolia Home Remodeling Group, which has conducted its business with class and integrity and 30-plus years of remodeling experience, is a good start.
 "The feedback we get from clients is we are a viable option because we're a family-owned business with good ratings and reviews," Fontana says. "We're a safe bet during uncertain times and an easy choice to go with when you need improvements on your house."
Magnolia Home Remodeling Group
1640 Vauxhall Road | Union, N.J.
(855) 624-6655
MagnoliaHomeRemodeling.com
Published (and copyrighted) in House & Home, Volume 21, Issue 7 (March 2021). 
For more info on House & Home magazine, click here. 
To subscribe to House & Home magazine, click here. 
To advertise in House & Home magazine, call 610-272-3120.