Diving In on In-Ground Pools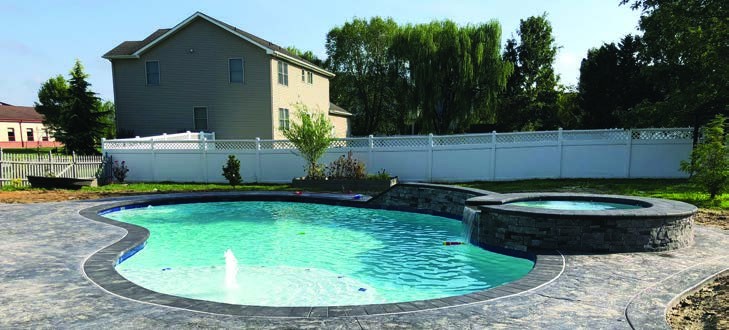 I can remember being a young child and watching reruns of The Beverly Hillbillies, a 60's show about a rural family striking it rich and moving to Beverly Hills, California. In the show, the character Elly May Clampett—played by Donna Douglas—referred to their swimming pool as the "cement pond." I can still hear her accent to this day.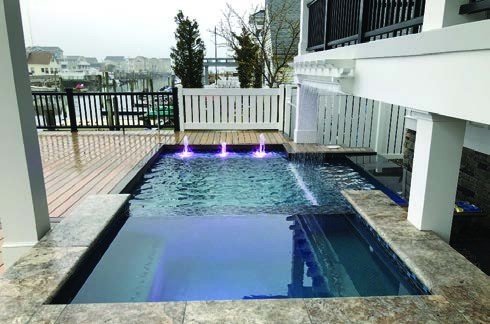 Oddly enough, six decades later, that term "cement pond" still hangs around, but swimming pools have come a long way since the 1960's. These days, it's gunite that forms the outer shell of a pool, a material that's a lot more effective than bags of cement from Lowe's or Home Depot. 
Gunite is a cementitious and aggregate mixture pressurized through a hose, mixed with water and pneumatically projected at high velocity onto a surface, frame or form. Similar compounds are used to line tunnel walls, mines and subways, meaning gunite is quite strong and highly durable. The individual applying the gunite acts as your pool sculptor and can regulate the amount of water and pressure as he builds up areas like the pool keel, walls and sun decks.
As proficient as the gunite may be, it's the underlying frame or cage that gives the pool it's strength. At Del Val, we frame out the pool with steel rebar rods that form 12-inch squares. Some contractors try to get away with less, but in the end that comes back to bite the pool contractor and the homeowner. The more steel one uses and the thicker the gunite, the stronger the pool. All one has to do is watch a pool being shot with gunite to get the sense of this structural relationship. 
The great thing about rebar and gunite is that using these materials allows Del Val to build custom pools focusing on the customer's vision of shape and integration into the backyard. There's also something to be said about the Biblical verse comparing a house built on stone to a house built on sand that translates well to pool construction and design. The thickest part of a pool is its keel—the base that can be imagined as the spine of the structure. If a contractor cheaps out on this part of the pool, the consequences a few years later can be disastrous.
At Del Val we love working in the tri-state area, as the soil is perfect for most applications. Southern New Jersey, Pennsylvania and Delaware are mostly sand and clay which is easy for excavation and holding back underground hydrostatic pressure while we do our magic. Pools at the Jersey Shore on the coastal islands are a different type of construction, but we love those too, because we know that what we build will stay "Sandy-proof," as the locals like to say.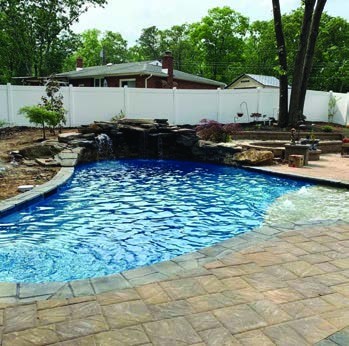 Popular upgrades like quartz plaster finishing, saltwater natural chlorination systems, sun decks, spas, waterfalls, fountains, firepits, hardscape decking and lighting can add to the costs, but it's the pool construction end of things where the heaviest dollars are spent. That's where one's reputation and relationships become paramount. Del Val Pools are known for their structural integrity, their durability and their quality. Planning and zoning boards and permit departments know us, and they know our pools. Frequently, we are called upon by municipalities and builders to provide counsel on pool construction and design. 
Most important for our customers are the relationships Del Val has built with banks willing to assist our customers with financing. We have a number of strong financial partnerships with local and national banks as a result of the consistency in our custom pools, and with interest rates being at record lows, now is the perfect time to explore just how a swimming pool can fit into your budget.  
Del Val Pools & Spas
4431 Route 42 | Turnersville | (856) 629-2999
660 Woodbury-Glassboro Road | Sewell | (856) 468-7665
DelValPoolsAndSpas.com
Published (and copyrighted) in House & Home, Volume 21, Issue 7 (March 2021). 
For more info on House & Home magazine, click here. 
To subscribe to House & Home magazine, click here. 
To advertise in House & Home magazine, call 610-272-3120.