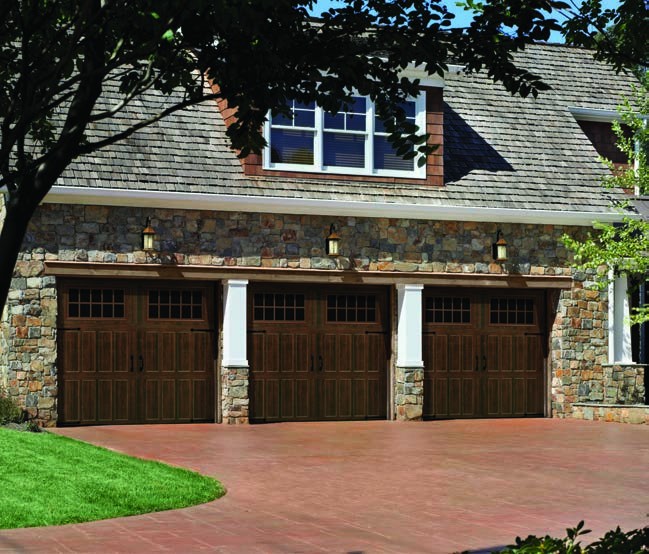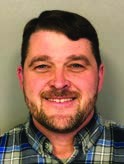 AS A SUCCESSFUL BUSINESS OWNER FOR MORE THAN TWO DECADES, Jeff Smoker understands as well as anyone the importance of setting goals and putting forth maximum effort to achieve them. Those lessons were instilled in him at an early age, long before he founded Smoker Door Sales.
Smoker grew up on his family's farm in Chester County, where you were expected to wake up in the wee hours of the morning to begin the day's chores.
 "Growing up on a farm, you learn the value of hard work," he says. "That has definitely carried over to my business, and even before that when I was working for other people. Seeing the result of a hard day's labor has always been rewarding for me."
That philosophy is true outside  of his business, as he and his wife—the parents of five kids—are actively involved in the community, particularly giving back to disadvantaged children.
House & Home spoke with Smoker about his values, the garage doors currently in demand and other aspects of his family-run business.
HOW DID YOU GET INTERESTED IN THIS FIELD AND WHAT LED TO YOU STARTING YOUR OWN BUSINESS?
I certainly didn't grow up thinking that I was going to own or start a garage door business. I grew up on a farm in Chester County, and when I graduated from high school I was looking for a job. One came available as a garage door installer, and as I went along in the industry I soon realized that I enjoyed the work and I enjoyed getting out in the community and getting to know people. The entrepreneurial  spirit was always in me, so in 1998 I decided to take the plunge and start my own business.
WHAT VALUES ARE IMPORTANT TO YOU AS A BUSINESS OWNER?
I enjoy working with a group of people for a common cause. I have two employees who have been with me for 20 years, another who has been with me for 18 and several who have been with me for 10. Being part of that team and helping employees  develop and become more skilled is important to me.
WHAT TYPES OF DOORS DO YOU OFFER AND WHAT ARE THE MOST POPULAR AMONG HOMEOWNERS?
We offer a comprehensive line of doors, from  builder-grade doors to high-end, custom,  wood carriage-style doors. For several years,  the carriage-style doors have been very popular. They're available in steel with overlays or in a full custom solid wood door. There's also been a shift in the last year or so toward a more contemporary, modern look, which  involves different window panels and even full glass doors.  
WHAT CAN A HOMEOWNER EXPECT DURING THE SALES PROCESS?
We like to do a site visit, meet with the customer and ask a lot of questions to find out the  look that they're after. Based on what we hear, we'll show them a range of great options. We have the ability to take a picture of their garage and superimpose a new garage door on to the picture, to help them see what their garage will look like with a new door.  
WHAT OTHER SERVICES DO YOU OFFER?  
In addition to sales and installation, we repair any door or opener. We also will replace trim around the openings or rotted framework that the garage door is attached to. Sometimes we can  even enlarge the opening if the customer would like a bigger door.
WHAT KIND OF VALUE DOES A NEW GARAGE DOOR ADD TO A HOME?
It absolutely adds curb appeal. There have also been some interesting studies done, and in 2018 Remodeling Magazine determined that garage doors had the highest return on investment out of remodeling projects. Home- Advisor did a similar study in 2019 that basically says the same thing. So if someone is looking  to upgrade to sell, garage doors have a very high return on investment.  
YOUR NEW SHOWROOM IS SLATED TO OPEN BEFORE SUMMER. WHAT CAN YOU TELL US ABOUT THE SPACE AND WHAT BENEFIT WILL IT HAVE FOR YOUR CUSTOMERS?
We have plans for a new showroom and office, and in that showroom we'll have   doors that  actually function. We'll have a lot of different doors on display, so it will be good for homeowners to come out and see different colors and different styles and see how a new opener would potentially work.
Smoker Door Sales
87 North Kinzer Road | Kinzers, Pa.
(717) 442-5070 | SmokerDoorSales.com
Published (and copyrighted) in House & Home, Volume 21, Issue 6 (January/February 2021). 
For more info on House & Home magazine, click here. 
To subscribe to House & Home magazine, click here. 
To advertise in House & Home magazine, call 610-272-3120.