Maximize Space and Storage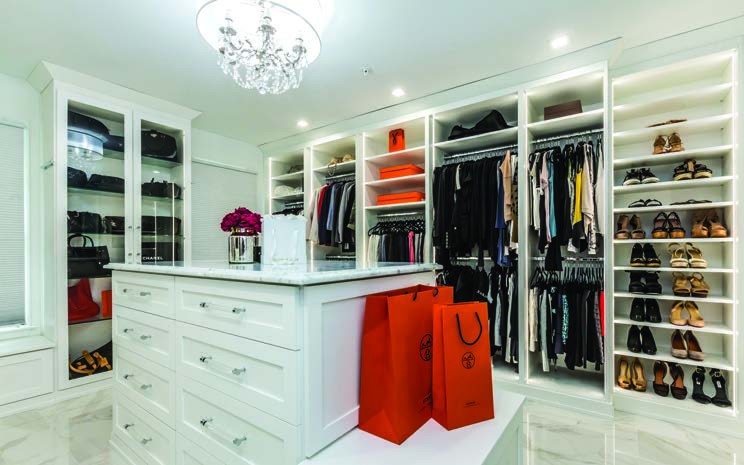 We're all spending more time at home these days. So, it's no wonder many people are wanting to maximize the space and storage of their abodes.
Charles Waterman, CEO of Closets by Design SE Pennsylvania and Delaware, a leader in home storage and design solutions, says right now homeowners are reinvesting in their homes because they have new priorities or living situations. For some families, it's needing space to work from home alongside children who are completing their schooling online.
Closets by Design has a number of clever solutions to this dilemma. For example, if you want a temporary workspace, knowing that you will no longer need it after a certain amount of time, Closets by Design can construct a freestanding home office for you that can easily be moved or disassembled at a later date. 
 "We can put in pullout trays and sliding shelves," Waterman says. "We can put printers behind doors. We can make provisions for different types of monitors. There's a lot that we can do."
Need some privacy for video conference calls? Closets by Design can also create areas of seclusion within your workspace so you  can conduct business with minimal interruption. Whatever  your needs, the company can create a space that is  tailored to your home and your budget.  
Reorganizing the garage is another project many homeowners are undertaking right now, Waterman says. Unlike competitors, Closets by Design's garage systems takes into account what needs to be accessible and what should be stored and ready when needed.  
 "Other companies have garage systems where everything's  readily accessible," Waterman explains, "and so you get a very overwhelming, cluttered feeling from those designs." 
With Closets by Design, a designer will work with you to understand what items in your garage need to be behind doors and what you'll want within reach. This approach results in a space that is less cluttered and safer for children because items that are toxic or have sharp edges can be put out of reach.  
Additionally, Closets by Design can install ventilated flooring in your garage, which can cover up imperfections in the concrete,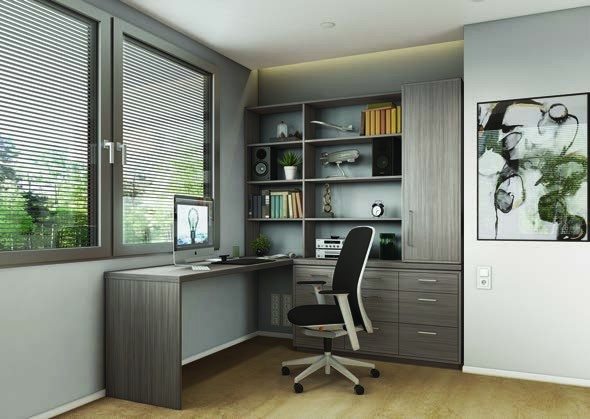 provide anti-fatigue cushioning and make it a safer space for little ones.   
Closets by Design recently opened a new facility in Malvern where it makes all of its custom furniture. This is in contrast to many other storage and design companies that claim to provide custom pieces but actually order their products from a third party. Closets by Design does not employ subcontractors either. All of its employees are background checked and held to the highest standards. 
The process of transforming your unfunctional space or room begins with a free in-home consultation with a Closets by Design designer. Following  COVID-19 protocols issued by Centers for Disease Control and Prevention, the designer will measure your space and ask you a series of questions to determine your needs. Then, with your budget in mind, he or she will supply you with a 3D drawing of what your space could look like.  
From there, the company will construct all the pieces of your new space and make an installation plan. 
Waterman says it's astonishing the impact that an organized home can have on people. In fact, the company often receives thank you notes from customers who say their newly organized spaces have changed their homes and their lives for the better.  
 "What we do, it's not just about beautification," Waterman says. "It's about the organization. It's about the calmness it brings to the home. And in a world right now that's a little topsy-turvy, that's something that is needed. And we're happy to provide it."
Closets by Design
SE Pennsylvania and Delaware
Malvern, Pa. | (610) 644-4143 | ClosetsByDesign.com
Published (and copyrighted) in House & Home, Volume 21, Issue 4 (November/December 2020). 
For more info on House & Home magazine, click here. 
To subscribe to House & Home magazine, click here. 
To advertise in House & Home magazine, call 610-272-3120.