LanChester Grill & Hearth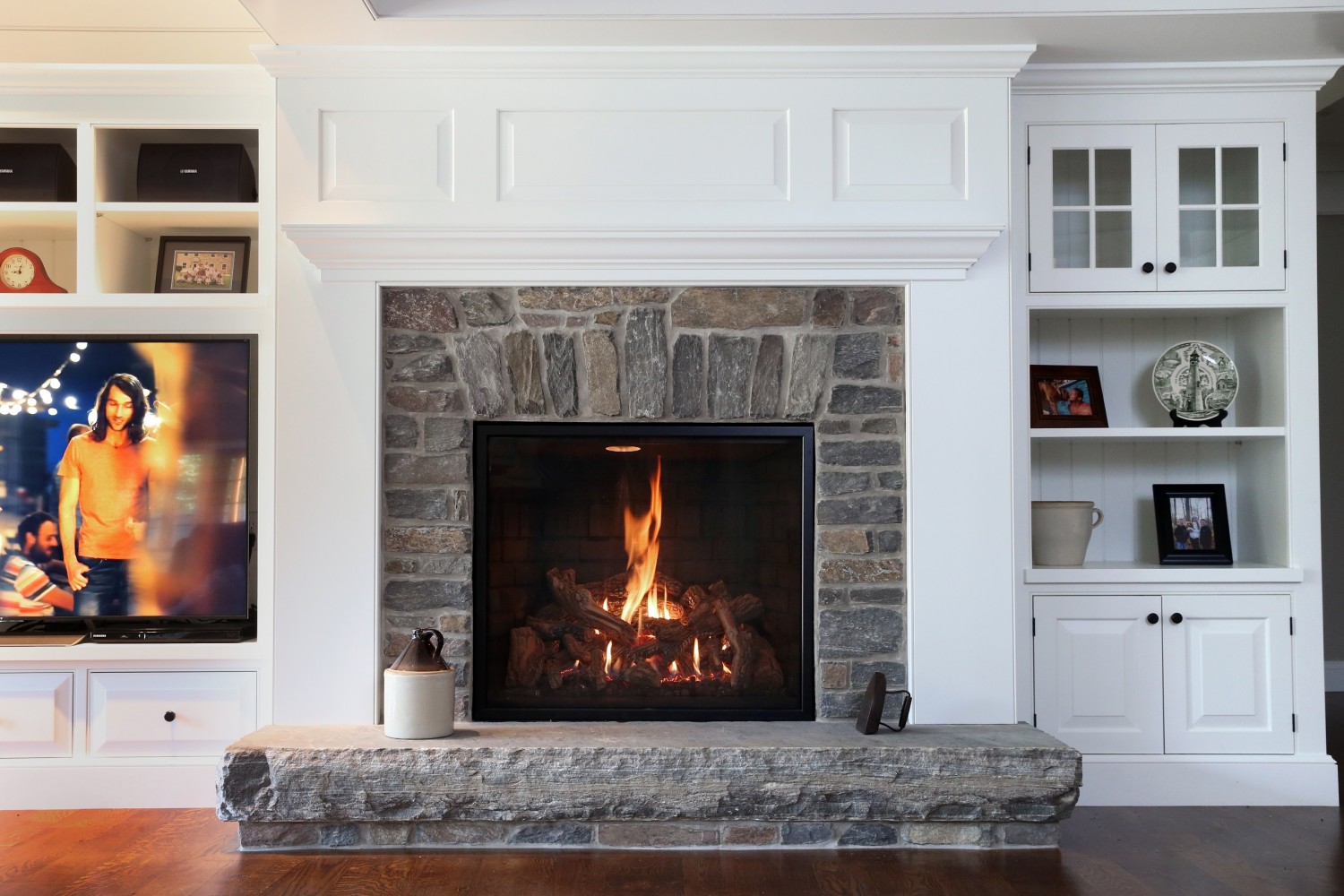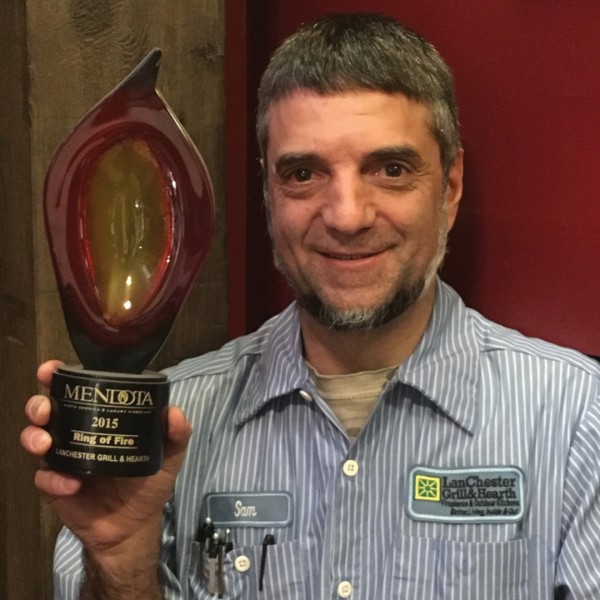 Now that summer is over and fall-like temperatures are setting in, it's time to start thinking of getting your home prepared for winter. One project that should be on your list—a fireplace. It's the focal point of the room, creates more family time and overall gives the home a warm and cozy feel. Whether you are replacing an existing fireplace or installing one for the first time, LanChester Grill & Hearth is the company to trust for all your fireplace needs.
Founded in 1996, LanChester Grill & Hearth specializes in high-end projects and completes the job from start to finish. They are your one-stop shop for every part of the fireplace— from the stone work to the frame and fire—and are detail-oriented in every step of the installation.
House & Home spoke with owner Sam Stoltzfus about replacing existing fireplaces, the different fireplace options and why every home should have a fireplace.
What are some of the reasons why homeowners should replace an existing fireplace?
One of the main reasons is a lot of the houses built 20-30 years ago have a builder grade fireplace, which means there's not a very big flame and not a lot of heat. It was not properly insulated and a lot of cold air is coming in. Most of the builders put in the cheapest fireplaces they can get. The quality is not there.
A homeowner wants to add a fireplace to their house. What's the first step?
The first step homeowners should do is come into our showroom and see all the options we have. Once they choose if they want ledger stone, tile or granite to name a few, we build the frame for the fireplace and then put the fireplace right in. Most times we recommend Mendota fireplaces. We do the entire process from start to finish.
What options does a homeowner have at LanChester Grill & Hearth?
We offer many options with over 70 units on display such as:
• Mendota—the industry leader in both flame, appearance and warranty
• Fireplace Xtrordinair—a broad line of gas, wood and wood pallet
• Dimplex—all electric and the most realistic electric on the market
We have the largest Mendota display in the world—we have every fireplace on display that Mendota sells. We also have the largest Dimplex display in Pennsylvania, maybe even the Northeast. My top recommendation is to come in and see our showroom. Each unit isn't just on display—we showcase each unit. Each one of our showcases has a different surrounding, not a wall with the same thing on it so you'll see exactly how it would look in your home.
Can homeowners update their fireplace without going through the installation process?
Yes, it's called retrofit fireplace installation, a system that can remove old fireplaces and put one in without disturbing an existing façade or fireplace mantel usually in just one day. We have a great system in place and have been doing this for 12 years now.
What are the benefits of having a fireplace? What value does it add to a home?
There are several things—more family time gathering around the fireplace for sure. Another thing is you save money. Most homes have fireplaces that aren't really comfortable because they aren't putting out much heat. So then they are cranking up the thermostat to be warm in that particular room. With our fireplaces, they have the ability to push out a lot of heat and turn the thermostat down, say five degrees. You'll save money and be cozy in the family room.
A fireplace usually adds about double to what the fireplace costs. There were six homes for sale in the same neighborhood and one of the houses had a fireplace installed by us. The realtor said it sold within three months and the others were on the market for a year. The fireplace is the reason it sold so quickly. 
LanChester Grill & Hearth
Gap, Pa. | (717) 322-4339 | LanChesterGH.com
Published (and copyrighted) in House & Home, Volume 20, Issue 3 (September 2019). 
For more info on House & Home magazine, click here. 
To subscribe to House & Home magazine, click here. 
To advertise in House & Home magazine, call 610-272-3120.