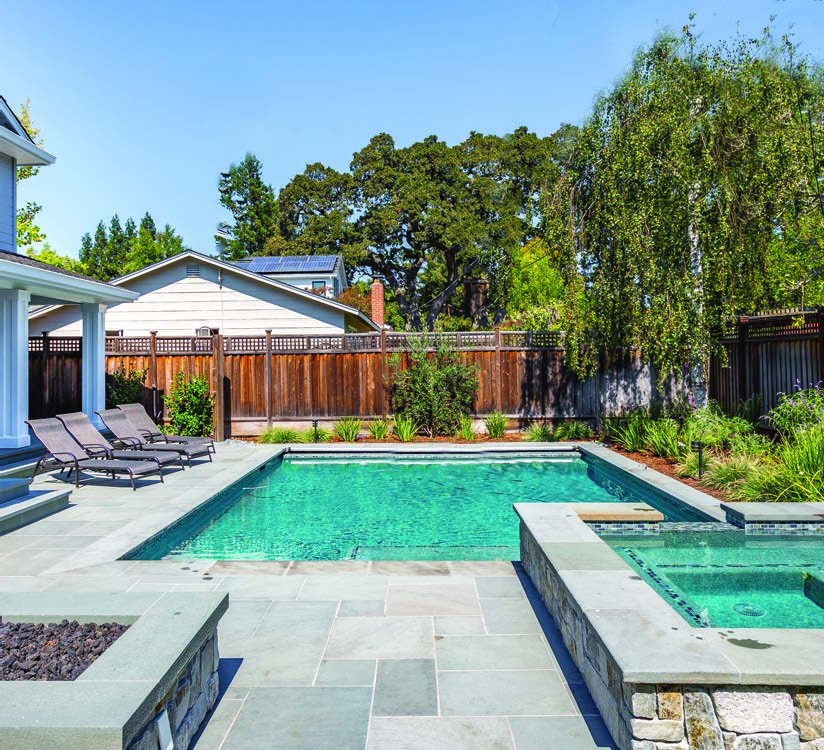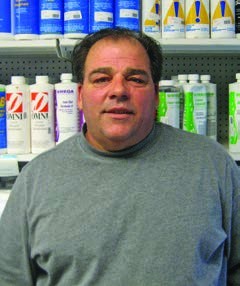 With warmer temperatures here to stay, folks are beginning to envision those long summer days spent in the backyard enjoying their outdoor living space. And what better way to beat the heat than with a beautiful swimming pool? Walter Beyer, owner of Stardust Pools and Spas in East Brunswick, knows this all too well as his family-owned business has been building and servicing pools for both residential and commercial clients for nearly six decades.
Couple that level of experience with the fact that Stardust services the entire state of New Jersey along with all five boroughs in New York City, is open seven days a week, 365 days a year and it's easy to see why the company has become synonymous with quality and dependability. Their highly trained team of experts puts the customer first and foremost, no matter if they are breaking ground on new construction or updating an existing pool. We spoke with Beyer to find out why it is so important for Stardust to go the extra mile and how recent advancements are making it easier than ever to spend a carefree summer poolside.
As folks begin thinking about opening their pools in the next couple of months, is now the right time to start any upgrade or improvement projects?
If you think about it, May 27 is Memorial Day. Everyone wants to be in their pools, so it leaves you a small window. We open about 250 pools and we have people calling in January and February to get scheduled. Now's the time to be thinking about getting estimates  on liner changes, or resurfacing projects—even if you're interested in a new pool.
What can you tell me about the advantages of choosing Fibre Tech surfacing?
With a concrete pool, you can do whatever you want; we make it as we draw the plan. Vinyl liner pools are limited to certain shapes. With concrete the customer will also get real tile, real coping; the pool will last for- ever. And with concrete pools we offer a lifetime warranty on the pool, but also a 25-year warranty on the Fibre Tech finish. Fibre Tech is the way to go. It keeps your pool five degrees warmer, it's a smooth finish and you save money on chemicals.  
How popular are salt generated systems and what are the benefits?
Probably nine out of 10 pools that I sell or rehab ask for a salt generator. It's a nobrainer. Once you put it in, you never need chlorine or to shock ever again. With salt, it doesn't matter if it's rainy, sunny or 100 degrees out; once you set the generator, you will maintain that level. If you are going to have a party and have 50 people at your house, you can hit the sanitize button and shock your pool and create more chlorine throughout. The swimming experience is better, the water is silkier, and it saves money because you are not buying chlorine.
You have been in business for nearly 60 years, to what do you attribute that longevity?
It's a family-owned business and we spend a lot of time with people. We also service the whole state; a lot of companies will only cover the county they are in. We also only sell things in the store that we believe in, things we would have in our own pools. We have nearly 14,000 customers, some dating back 40 years and now their kids are buying pools from us.
Stardust Pools & Spas
Serving New Jersey | (732) 254-3330
Stardust-Pools.com
Published (and copyrighted) in House & Home, Volume 19, Issue 10 (April 2019). 
For more info on House & Home magazine, click here. 
To subscribe to House & Home magazine, click here. 
To advertise in House & Home magazine, call 610-272-3120.