Capture Rain, Reduce Your Water Bills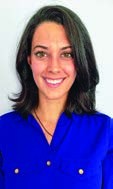 Have you ever thought about how much it rains in the beautiful Garden State? According to the United States Environmental Protection Agency, New Jersey's average annual  precipitation ranges from about 40 inches along  the southeast coast to 51 inches in the northern-central part of the state, averaging 46 inches overall. That's a lot of "free" water falling from the sky! Why not take advantage of it? Rain harvesting systems are being installed all across the state to reap the benefits of capturing rain water. 
Rainwater collection systems can be installed in a wide variety of sizes and techniques, making them an excellent option for any budget. Rain reservoirs can be installed above ground, below ground, under decks and more. Professionally installed systems can be tied into the plumbing of a home, irrigation system and have pumps to increase water pressure; they can even install filters to produce drinkable water for the home.  
So what exactly are some benefits of installing a rainwater harvesting system?
• Save a significant amount of money on water bills by reducing your usage of municipal water, especially in Shore towns where the cost of water tends  to be higher
• Protect your wallet from the rising cost of water as this resource continues to become more in demand and less available
• Reduce flooding and the amount of stormwater that ends up in the sewer and treatment plants  
• Reduce the amount of stormwater pollution in our oceans, streams and rivers
Check out a great case study from Bill Hoffman, owner of National American Water Management. He installed a 600-gallon rain collection tank under his deck in Ocean City.  The result? He was able to cut his monthly bills by 70 percent. Hi s average water bill of $95 was reduced to $32, saving him over $750 a year.
Water is an extremely precious resource that we all need to sur- vive, yet we tend to take it for granted. The average American uses around 100 gallons of water per day at home. Collecting rainwater is a great way to reconnect with this valuable resource while enjoying the financial benefits as well. 
A 1,500-SQUARE-FOOT ROOF CAN POTENTIALLY CAPTURE OVER 850 GALLONS OF RAINWATER IN JUST A 1-INCH RAINFALL!
MULTIPLY THAT BY THE AVERAGE ANNUAL NJ RAINFALL (46 INCHES)
THAT'S OVER 39,000 GALLONS OF WATER A 1,500-SQUARE-FOOT HOME HAS THE POTENTIAL TO CAPTURE IN ONE YEAR! 
Chelsea Feast is in charge of Sales & Marketing for Elite Landscaping - "GO GREEN" division. Email her at CFeast@EliteLandscaping.com or  call (856) 753-1944. Visit EliteLandscaping.com for more information.
Published (and copyrighted) in House & Home, Volume 19, Issue 6 (December 2018). 
For more info on House & Home magazine, click here. 
To subscribe to House & Home magazine, click here. 
To advertise in House & Home magazine, call 610-272-3120.