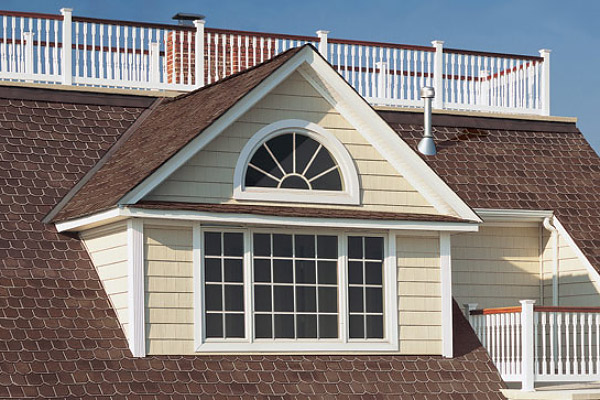 When you need work done on your home— expected or not—you want to know that you can trust the contractor that you've hired to get the job done well. After all, you're not an expert on what's involved in services like roofing, siding or windows and you don't want to get taken advantage of, as a result. Because of that, it's important to choose a company that you can feel confident is reputable.
But how exactly do you know a company can be trusted?
One important factor in choosing the best contractor is longevity. After all, only a company that performs great work is going to be able to stick around for the long-haul. That's exactly the case with Emmons Roofing & Siding, a company that has been offering expert care for South Jersey and the Jersey Shore area since 1996. They are a well-known name in the region—and for good reason. Their success was built upon a reputation of honesty, integrity and good work. In fact, the company is an Owens Corning Platinum Preferred Contractor. That's not a designation that any old company can have. Platinum Preferred Contractors are in the top tier of a premier network of roofing professionals. In order to achieve this title, they must have passed a workmanship inspection, been professionally screened for financial stability and customer service, and continue to adhere to stringent guidelines set forth by Owens Corning. Fewer than one percent of roofing contractors in the United States are Owens Corning Platinum Preferred. ™ "It's a title that backs up our already strong reputation," says Stephanee Kelly, co-owner of the company, along with husband Matthew. "Only the most reputable companies are able to earn that designation."
Besides being able to feel confident that you've hired a contractor you can trust, this designation benefits homeowners in a more tangible way as well. That's because Platinum Preferred Contractors are able to offer 50-year warranties on their work—much longer than other companies can offer. According to Owens Corning's website, "because we stand behind these warranties, we need to make sure that we are backing up the best roofers in the business."
PROTECT YOURSELF AGAINST STORM CHASERS
Unfortunately, when it comes to contractors for roofing, siding and windows, there are a lot of fly-by-night companies out there and it's important for homeowners to protect themselves. In the business, many of these companies are called "storm chasers." They follow severe weather from area to area, knowing that there will be a lot of work.
Unfortunately, they typically have no community roots and therefore no knowledge of local building codes. Their "rush job" often has shoddy work and since they typically leave the area in chase of the next storm, they can't be reached when there are problems.
How can you spot a storm chaser?
Kelly says it's critical to be wary of con- tractors who may not have a physical office—again, an indicator that they may be a fly-by-night company. They'll do the work (poorly) and then disappear, leaving you with problems.
 "We are a local small business in Williamstown with real people answering the phones—not an answering service," Matthew Kelly says. "We don't work out of a house and we do not have a 'virtual office.' Be wary of contractors that will not provide you with a physical address but instead only have a P.O. box or suite number and only use an answering service."
Some of the worst storm chasers don't even carry the proper insurance and are therefore putting you at risk.
 "We are fully insured and also carry liability insurance which is required for roofing operations," Matthew Kelly says. "But many contractors carry cheaper insurance that does not include liability insurance, leaving you, the homeowner, liable if a worker is injured while working on your roof. Make sure the insurance certificate sent to you by your contractor's insurance agency specifically includes liability insurance."
CHOOSING WISELY
At the end of the day, your choice in roofing, siding and window contractors can be the difference between good quality work—and a big headache. Kelly says that the last thing Emmons wants to see is people in their local community get taken advantage of by unscrupulous roofing, siding and window contractors.
 "You should be able to feel confident that you've chosen a contractor that you can trust—not one that is going to leave you with problems to fix after they've gone," says Stephanee Kelly. "At Emmons, you are not only investing in a new roof, new siding or new windows—you're investing in peace of mind."
Emmons Roofing & Siding
Williamstown, N.J. | (856) 885-6677
EmmonsRoofing.com
Published (and copyrighted) in House & Home, Volume 20, Issue 3 (September 2019). 
For more info on House & Home magazine, click here. 
To subscribe to House & Home magazine, click here. 
To advertise in House & Home magazine, call 610-272-3120.