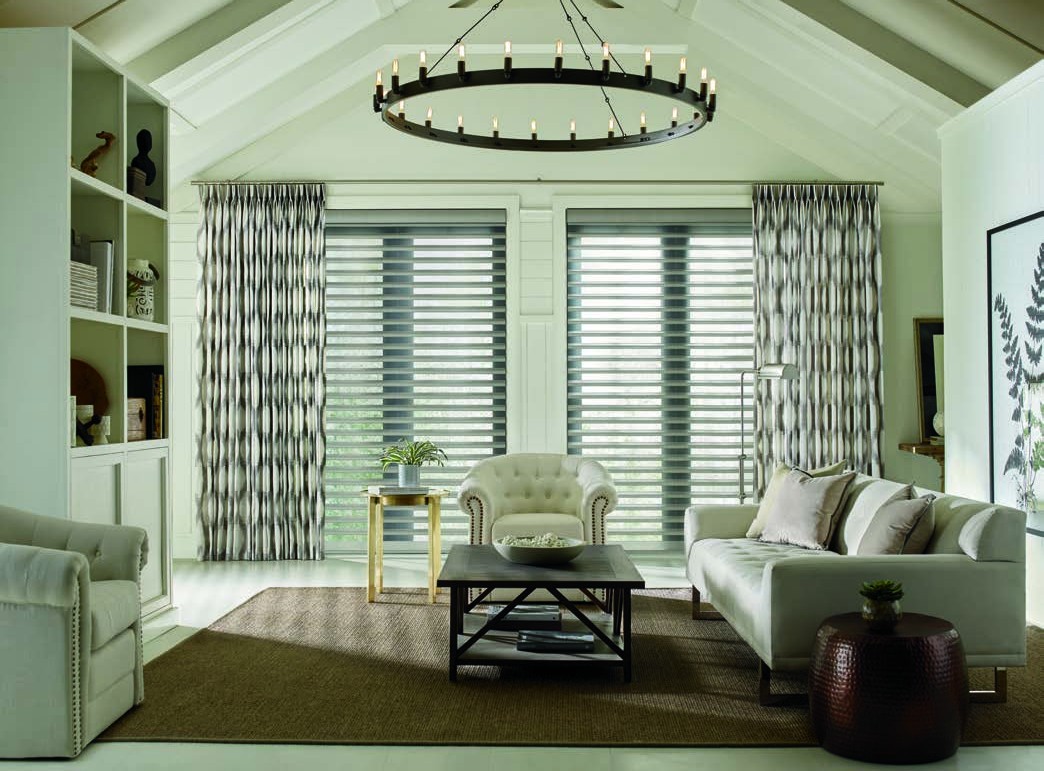 By now you have surely heard about the robust demand for home improvement projects during  the COVID-19 pandemic, since most of us are spending more time than ever in our houses and lamenting their imperfections. Chances are you've wandered around your development  and noticed a brand-new pool or outdoor living space being constructed in your neighbor's yard, or perhaps you were invited into a friend's home to check out the newly remodeled kitchen.
Full-scale renovations such as these usually garner the most attention, and deservedly so, for there is no denying the impact they can have. But a major job may not be in the budget for every homeowner, or even on their wish list in the first place. The good news is that there are many subtle, cost-effective ways to spruce up a home as we approach the winter season, and they can go a long way in freshening up a certain room or the house's overall décor.
 "You don't have to redo your whole room or do a whole renovation project," says Natalie Weeks Rossitto, owner of M.C. Weeks, Inc. Window Fashions. "I imagine it must be difficult for a lot of families to do something like that. Because of the pandemic, people don't have that extra money to spend if they're worried about their income.
 "However, if people have money set aside for vacations they're not taking, or even if they normally travel for work and they're not doing that now, there are things they can spend their money on to make their home more enjoyable and more luxurious. We've always promoted increasing the quality of life for our customers and increasing the happiness in their home. It's not just about money; it's about being comfortable, being happy and appreciating what you have. Those little changes are always a good idea."
House & Home spoke to several local professionals to learn more about which areas of the home can be updated in small, affordable ways.
WINDOW TREATMENTS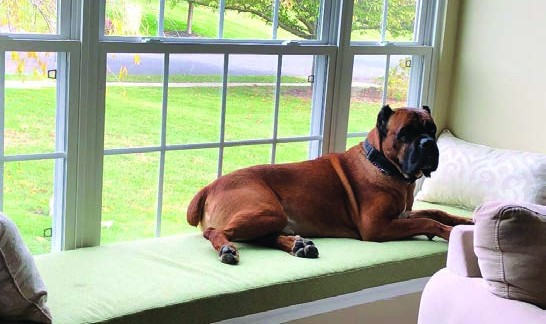 Although window treatments are sometimes an afterthought, they can have a significant impact not just as a decorative element but also in terms of energy efficiency, privacy and light control.
 "There are so many problems that window treatments solve, but one of the things that's really neat is you can change the feel of your home without doing a whole lot of change to your home," says Laura Hawley, owner of Ambiance  Design. "It's kind of like a new paint color in your house without changing the furnishings or the layout or anything that would require a lot of expense. It makes a big impact on the comfort and ambiance of the room."
Hawley's company has been extremely busy during the pandemic as homeowners have had extra time to scrutinize their spaces and look for ways to update their interiors. But she is also getting additional requests for the practical uses of window treatments with many people working from home and their children learning remotely. 
 "We're now in this virtual world where people are being seen by other people on Zoom calls, so we've been asked to put in window treatments that will help reduce the glare so they don't look like white ghosts," she says. "Most recently,  a couple of clients have said to me, in this new environment they must get good sleep for their mental health, so they need the light control that window treatments can provide."
Ambiance Design and M.C. Weeks both specialize in products from Hunter Douglas, one of the premier brands when it comes to shades, blinds and draperies.
"Hunter Douglas, being the leader in the industry, literally comes out with completely new products every few years," Weeks Rossitto says. "We promote those products and people really love them. We have some that are traditional,  like wood blinds, and we're still doing a lot of those in people's homes. New products include  Pirouettes, Sonnettes and Solera [shades]. Those are all fabric-based  products and some of them incorporate sheers into them, so you have a nice, soft look and a flat front that is maintenance free."  
Both Weeks Rossitto and Hawley  have high praise for Hunter Douglas' attention to safety, which especially comes into play with children home more than before. The advances in technology and availability of remote-controlled shades and blinds have played a big part in this area.
 "Hunter Douglas leads the charge when it comes to child and pet safety because they're really serious about it," Hawley says. "They take the standard that is proposed by Washington, D.C., and then they do even better. As a matter of fact, they've eliminated certain systems completely from their line and offer a cordless option in every product category now."
Weeks Rossitto points to two other trends to be aware of when considering window treatments. "We've still been doing a lot of draperies and curtains, but they're not the real elaborate, dramatic, heavy draperies like we saw many  years ago," she says. "It's just a simple panel on either side of the window to add a pop of color and softness. They go to the floor but don't drag on the floor, so they're easy to clean.
 "We've also done cornices along the top of the window. There are different types of cornices. A wooden  cornice would be like a really nice, large piece of molding, and we have those. We also have the fabric upholstered cornices. … That's the kind of product you never have to mess with. It's simple and once it's up, it's beautiful. You can do some throw pillows and a cornice, and it looks like you have a whole new room if you coordinate the colors in them."
PAINTING AND WALLPAPER
Just like window treatments, painting  a room is a great way for a homeowner to show off his or her personality and create a fresh look without breaking the bank.
"There has been a significant rise in home improvement projects industry-wide due to people being forced to stay home," says Greg Parkhill, owner of Brush Masters XP. "Since people cannot travel, dine out or shop as usual, these funds are being spent improving people's homes.
 "Painting is by far the most affordable way to transform your home. Compared to other projects like a bath or kitchen renovation, you can spend a fraction of that cost painting while covering your whole home versus just focusing on one area. A fresh coat of paint increases value and curb appeal."
Val Traore, owner of Fresh Coat Painters of Burlington-Camden,  says many homeowners are seeking a kitchen or bath remodel, but that doesn't always require a gut job.
 "Painting is the least expensive way to spruce up your home but give you that really spectacular finish," she says. "For example, instead of getting all new cabinets or getting them refaced—which can run you anywhere from $12,000 to $21,000—you can actually paint your cabinets and give your kitchen or bathroom a brand-new look for a fraction of the cost. Anything  you do in your kitchen or bath, you're talking about a 75% return on it, so it's a great upgrade that really adds to your home value."
Parkhill is getting a lot of requests for two other sections of the home. "Going into the holidays everyone is focused on their grand entrance ways and dining rooms," he says. "These areas are spaces family and friends will be passing through the most as gatherings take place."
Although exterior paint jobs are now on hold with the colder weather arriving, Parkhill says winter is a good time to plan the project and get on the schedule for the spring, and his company even offers discounts at this time. Traore similarly  offers a curb appeal special for exterior projects. "Just painting your shutters, your front door and doing a powerwash on the house, the walkway and the driveway can make your home look brand-new," she says.
In addition to painting, wallpaper—also  known as wall coverings—has made a major comeback in  recent years. Unlike the dated, flowery styles of the past, today's wallpaper has a modern look and is often used as an accent wall.
 "Just getting the right colors on the walls can totally change the space, and it's amazing what wallpaper can do too," says Jere Bradwell of  J Bradwells Home Kitchen & Design. "We're selling a lot of grass cloth [wallpaper], which is a product with a lot of texture. It gives you a wow effect, but you don't really have a pattern or multiple colors. I would say it's used a lot as an accent wall and even behind a bookcase, above a chair rail in a dining room or in a powder room where you want to give a wow factor."
 "There is nothing more fun than to walk into a powder room and see a fabulous wall covering on it," Hawley agrees.
FURNITURE AND BEDDING
Another way to update a space is with one or more new furniture pieces, from couches and sectionals to foyer tables and wardrobes. The only downside, according to Bradwell,  is that the furniture industry is overwhelmed with requests at the moment and it will take some time for delivery.
He adds that another popular trend is the reupholstering of older furniture pieces, usually a favorite chair or a family heirloom. "We have thousands of fabrics to choose from, which makes it kind of easy because everything happens in one place. It seems like people have pieces they love or maybe it was something from their mother or father and they don't want to lose it. … When it comes to reupholstering, it  doesn't make sense if it's not something that means something to you. But if it does have meaning or it's a style or look that you really love and might not find again, then it's worth doing."
Weeks Rossitto sees the benefits to minor changes like reupholstering as well. "Just one or two pieces can spruce things up," she says. "Or you can replace an area rug with something a little more modern or updated, a little cleaner. Those little changes really do make a difference. When we start to have people over again—which we hope will be OK for the holidays—they will notice these things."
Hawley adds that the changes don't have to be for guests, either. New bedding in traditional or contemporary  styles, along with fresh linens and pillows can go a long way. "It's a nice update and it's not as expensive  as people think it is," she says. "It's also [customized] to your taste; people are only going to change that about every seven years, so they might as well get something they like. The biggest trend in that industry right now is a washable velvet. It's beautiful and easy to care for."
COLORS AND OTHER TRENDS
Speaking of bedrooms, Traore has helped several clients recreate the experience from their favorite vacation spots.
 "We've done a lot of fantasy rooms," she says. "That's where people have gone to a beautiful hotel, maybe in Bali or Thailand or something, and they loved the colors of the room and everything about it, so they want to replicate that room as much as possible. So they ask for those colors and different accessories to give them that hotel feel."
Homeowners are extending that to the rest of the house by choosing vibrant colors. "People are going with different shades of white," she says. "They want to get out of those dull, dark colors and liven things up. We like to call it the post-pandemic look—something to lift your spirits and brighten up your [space]."
Bradwell has seen an emphasis on tropical themes, and one color stands out no matter what the style. "Without a doubt, the big color in the world right now is blue," he says. "It's all shades of blue, from royal blue to aqua colors. I see it in all different types of things, from wallpaper to fabrics. People are after something light, airy and fresh."
Parkhill says colors to keep an eye on are urbane bronze from Sherwin Williams and Aegean teal from Benjamin Moore, and adds that crown molding or shadow boxes are a nice finishing touch to a room. And Bradwell predicts that holiday decorations will be even more popular than ever this year as people look to extend the season and bring some much-needed enjoyment to their
lives. Whichever ways homeowners choose to update their spaces, relying on local, family-owned businesses ensures a personal experience. These companies are also going above and beyond with safety in their showrooms or virtual consultations when needed.
 "We've always supported small, local businesses and family-owned, mom-and-pop shops, and it's so important to us at this time that people are supporting us, because we're the ones who really need it," Weeks Rossitto says. "Just like the restaurant business, it would be such a shame to see these smaller businesses not make it. We're really happy that our customers are supporting  us, that they want these products and they're putting their trust in us. We're doing everything we can to keep our customers and staff safe, and with a little luck that will continue."
RESOURCES
Ambiance Design
Blue Bell, Pa.
(267) 898-0200
ADWindowTreatments.com
Brush Masters XP
Cherry Hill, N.J.
(856) 899-9183
BrushMastersXP.com
Fresh Coat Painters of
Burlington-Camden
West Berlin, N.J.
(856) 644-653
FreshCoatPainters.com/Burlington-Camden
J Bradwells Home
Kitchen & Design
Lahaska, Pa.
(215) 794-4443
JBradwells.com
M.C. Weeks, Inc.
Trappe, Pa.
(610) 489-7231
MCWeeksInc.com
Select imagery courtesy of Hunter Douglas and M.C. Weeks, Inc.
Published (and copyrighted) in House & Home, Volume 21, Issue 4 (November/December 2020). 
For more info on House & Home magazine, click here. 
To subscribe to House & Home magazine, click here. 
To advertise in House & Home magazine, call 610-272-3120.