A One-Stop Shop for Two Generations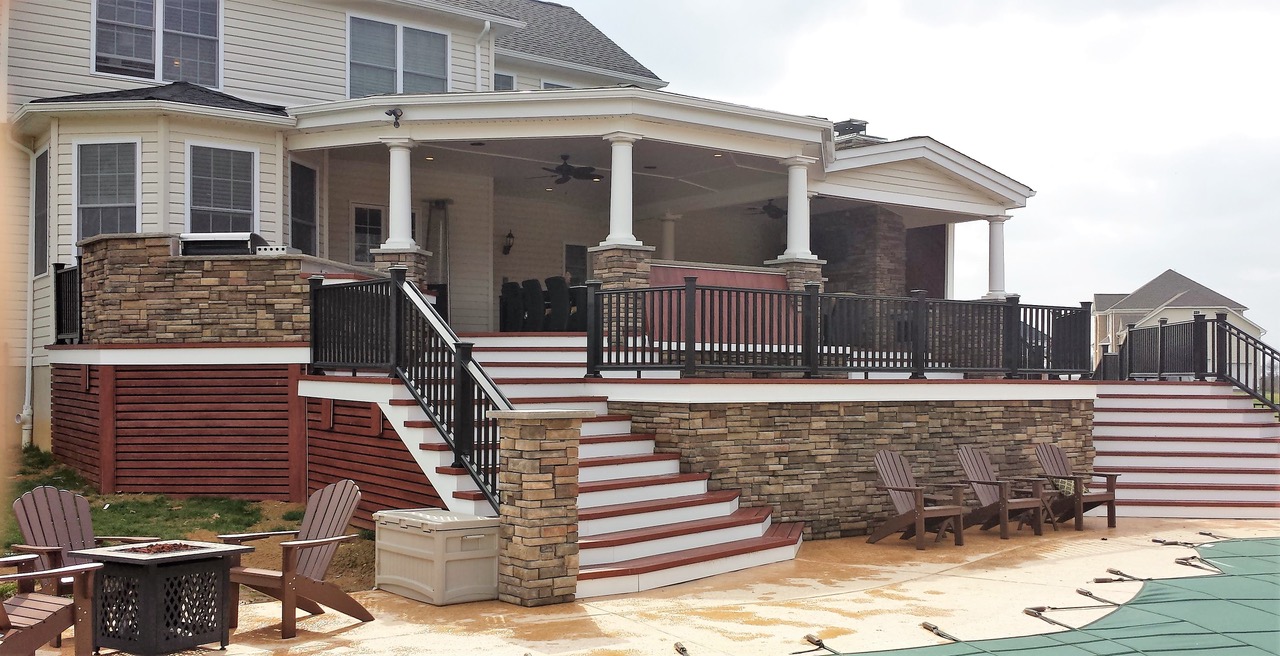 Legends Home Improvements has earned its reputation as a reliable builder driven by high standards since 1975 when Bill Sr. started the company. Bill Sr. always looked for the next innovation to set himself apart from the rest and his passion inspired his son, Bill Lecorchick Jr., to join him in the workforce.
Learning from his father and growing up around home improvement weren't just assets in shaping Lecorchick's high professional standards.
"I've been full-time out here for 26 years, and before that I was working for my father on holidays and summers since I was 11. I've seen just about everything," the younger Lecorchick says.
That adolescent experience was the training ground he needed to turn those inevitable beginner's missteps into a trial-and-error education that provided the foundation of the expertise and experience he brings to every job.
"It was lots and lots of practice," he says. "It's not easy. It was literally decades of practice working under my father, both at home and at work, because it was no different at home or at work: Do it right and do it once. And if you don't do it right the first time then you go back and do it until you get it right."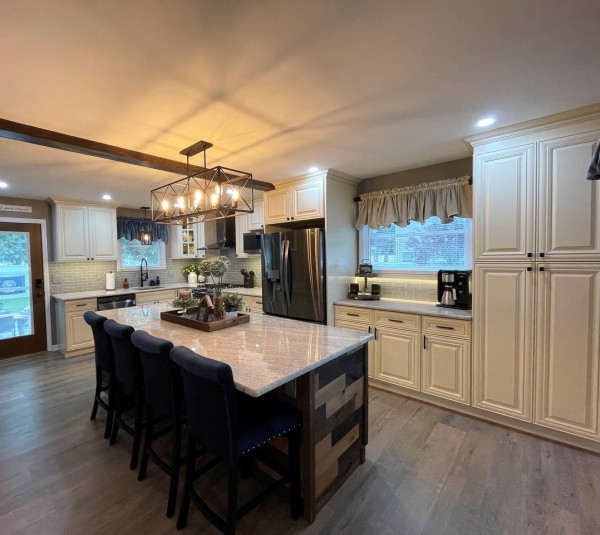 These days, he relishes the personal rewards of improving someone's home
"We build decks, we do outdoor kitchens, roofs, fireplaces, fire pits. We're doing or redoing kitchens, basements and bathrooms, including the tile work. We have people that take care of all the trades so my customers only have to talk to me. I schedule and set up everything," says Lecorchick. "This type of work is not just 'If you read a book, you know the answers.' You might be able to learn the basics that way, but it really is all about having the patience, experience and vision for the entire project before you begin."
Having reliable vendors and tradesmen keeps the Legends showroom well-stocked, as well as ensures that the builder remains a year-round, one-stop shop.
When we go to contract is when I start making phone calls prepping our vendors and subcontractors for what we need and when we'll need it—whereas if you hire multiple people, you can't manage all the stages of the project because you're waiting on everyone's different schedules and their material orders," Lecorchick explains.
Being able to offer both indoor and outdoor project options means that Legends is ready to help homeowners get started on any vision they have for their home at any time.
"I've had appointments with customers in October and when I tell them we can probably start in February, they're surprised we work in the winter," says Lecorchick.
No matter what part of a house the Legends team is working on, managing homeowners' expectations, delivering updates and fostering open communication is all part of making sure the entire client experience is handled just as expertly and with as much personalized attention as their home itself. Getting to know each client helps the Legends team understand how a family will use its updated spaces and what features will best serve their unique needs.
"Say we're working on an outdoor kitchen: I'll talk to them about how they're going to use it," he begins, adding that everything from how frequently a household entertains company to the position of the sun throughout the day can affect that kind of a project. "There's a lot of thought that goes into it, as opposed to just throwing it down and calling it a day: You don't want to put the grill somewhere and find out that you're staring at your neighbors when you're grilling or that you have your back to your party."
"When I take a pile of materials and turn it into the homeowner's vision, it's something I'm proud of," he says. "People enjoy what we do and, for me, that's what it's all about—but my favorite part is when they call us for another project."
After all, the clients themselves are a big reason why two generations of Lecorchicks have been serving New Jersey for almost 50 years.
Legends Home Improvements
43 Brunswick Woods Dr., East Brunswick
(732) 607-4130
LegendsBuilt.com
Published (and copyrighted) in House & Home, Volume 22, Issue 4 (January/February 2022). 
For more info on House & Home magazine, click here. 
To subscribe to House & Home magazine, click here. 
To advertise in House & Home magazine, call 610-272-3120.