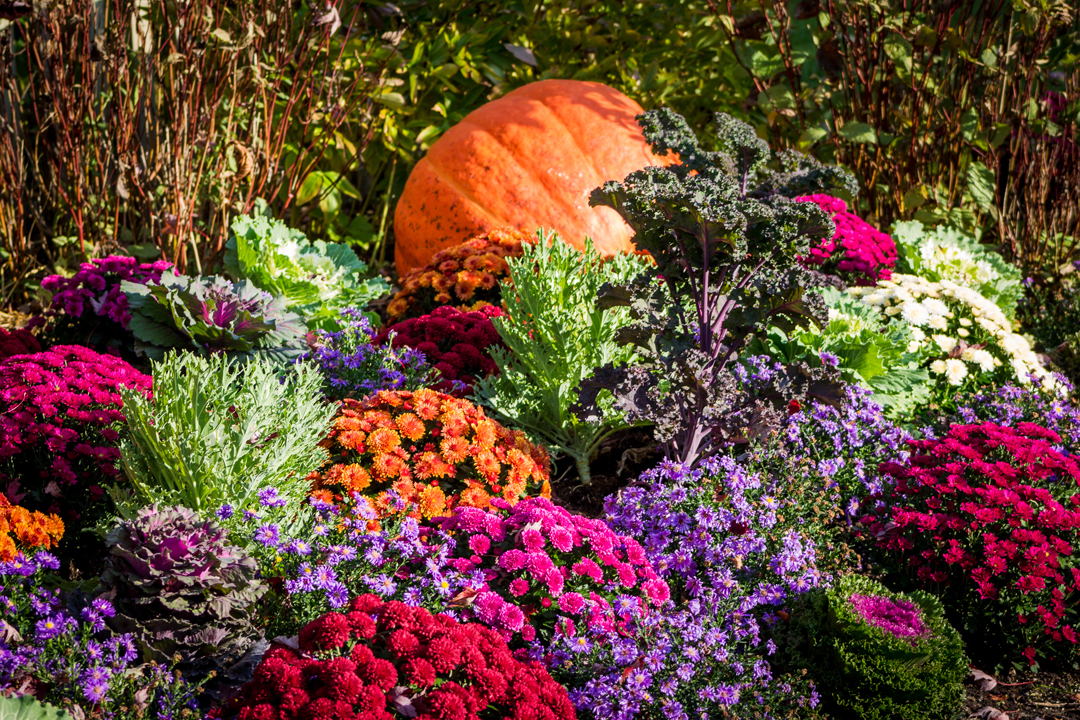 As the leaves change colors and the temperature begins to drop, it's time to shift your focus to fall landscaping. Autumn offers a unique opportunity to enhance the beauty of your outdoor space, whether you have a sprawling garden or a cozy backyard. In this article, we'll explore some fall landscaping ideas and offer tips to help you make the most of this vibrant season.
Embrace the Fall Colors
One of the most enchanting aspects of autumn is the kaleidoscope of colors that nature provides. To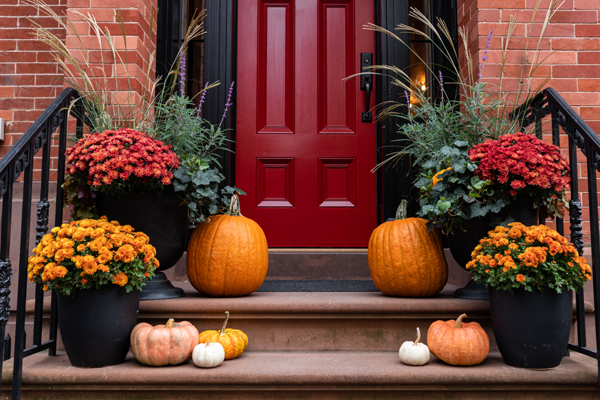 make the most of this, consider planting trees and shrubs that are known for their vibrant fall foliage.
Chris DeMato of Rock Bottom Landscaping & Fencing shares, "Maple trees, for instance, display stunning red, orange and yellow leaves, while burning bushes and dogwoods also offer beautiful autumn hues. Bradford pears and most deciduous trees will turn either yellow or orange before they shed their leaves while adding interest to your property. Also, planting ornamental grasses like switchgrass or maiden grass can add a touch of elegance to your fall landscape."
"Incorporating seasonal flowers is also a great way to bring color to your yard. Although summer is typically associated with vibrant blooms, fall has its array of gorgeous flowers," explains David Flack, owner of Bountiful Acres. "Chrysanthemums, asters and pansies are perfect for autumn, and they come in a variety of colors to suit your aesthetic preferences. Plant them in pots, containers or directly in the ground to create colorful focal points in your landscape."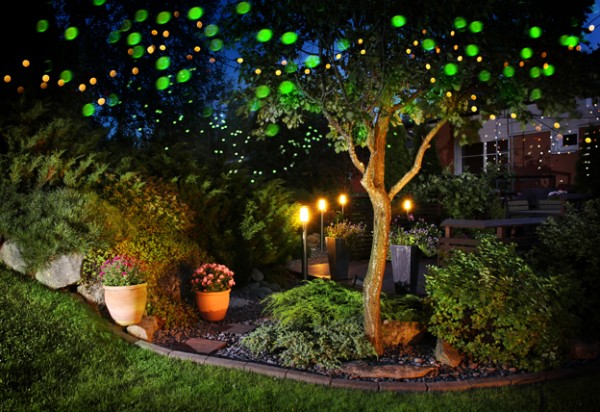 Maintain Your Lawn
A well-maintained lawn can also enhance the overall appeal of your fall landscape. "Keep up with regular mowing, but raise the blade slightly to allow the grass to grow a bit longer as the weather cools," offers Flack.
Autumn is also an excellent time for lawn aeration and overseeding to ensure a lush, green lawn come spring. "Grass is the hardiest perennial in your entire yard, and the fall is the best time to invest more time into it. All the work you put into your grass during fall will only lead to greener and lushier results in the spring," Flack adds.
Preparing Your Pond for Winter
It's important to know how to winterize a pond and prepare fish to withstand the harsh winter. Over a year, your pond will accumulate debris and organics such as leaves, twigs, grass clippings and fish waste. Left unchecked, decaying debris can release toxic gas and reduce oxygen levels. Removing this debris and replacing filtration systems with aeration kits and de-icers will help ensure oxygen levels stay as high as possible and provide aeration, ventilation and circulation throughout the winter months.
"When fall officially arrives, and the trees start losing their leaves, we often recommend netting your pond," says George Mihalchick of Ponds by George.
Fall netting is intended for collecting debris, and is often a choice to use for predator protection,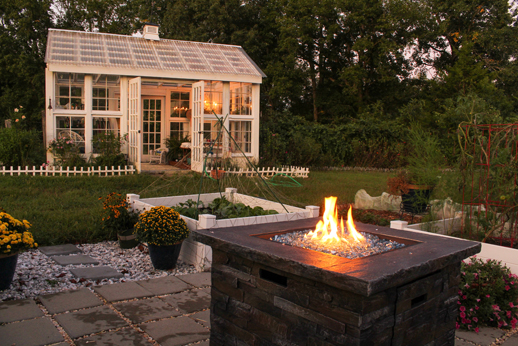 which is why some pond owners even choose to leave the net stay in place until spring, but it is important to note that these nets are not designed to carry a heavy snow load, and should be removed in the winter before any snowfall.
"Once all the leaves have fallen, begin your fall pond care by removing any netting. Pond netting should be stored indoors to keep it safe from wear and tear due to heavy snowfall and ice," says Mihalchick.
As fall ends and winter approaches, plants will naturally fall into a dormant state. To winterize hardy plants, use your pruning tools to trim off dead foliage just above the soil. Removing debris that may have made it into the pond, should also be removed. "Rotting leaves, twigs or dead aquatic plants will put stress on your pond's oxygen levels throughout the winter, which puts your fish at risk. I recommend removing leaves and debris from ponds and streams with the help of a hand net if possible," Mihalchick details.
Another way to keep fish safe when temperatures drop is with the help of aeration and de-icers help to keep a hole open in the ice during winter months. "This prevents harmful gases from being trapped under the ice and allows oxygen levels to stay saturated in the pond. Or if your pond has a waterfall, leave it running, the movement will cause a natural opening," Mihalchick explains.
Add Hardscape Elements
Incorporating hardscape elements like stone pathways, patios and fire pits can extend the usability of your outdoor space well into the fall months.
"The fall is a great time to invest in new hardscaping projects. Landscaping companies typically aren't as busy in the fall, as they are in the spring months, so it's a great time to schedule larger projects. Something like a cozy fire pit not only provides warmth but also creates a welcoming ambiance for gatherings with friends and family," says DeMato.
Stone pathways lined with autumn-themed decorations can add a touch of rustic charm to your landscaping. Flack agrees and also encourages decorating with seasonal accents to infuse your landscape with the spirit of fall.
"Consider adding seasonal accents like pumpkins, gourds, and hay bales. Arrange these items strategically around your garden or front porch for a festive and inviting look. Cornstalks, scarecrows and wreaths made from fall foliage and flowers can also be wonderful additions to your outdoor décor," he says.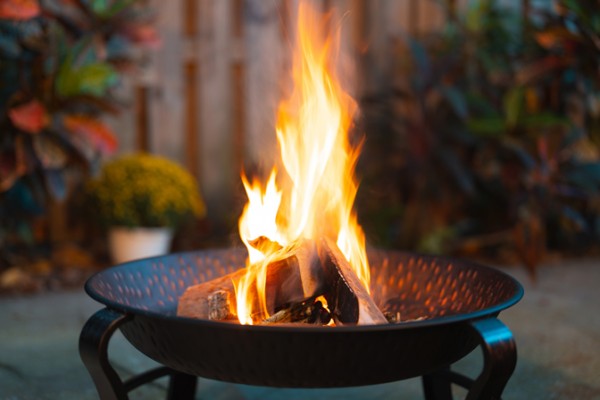 Focus on Lighting
As the days grow shorter, outdoor lighting becomes increasingly important for both safety and ambiance. Adding path lights, uplighting trees and string lights to create a warm and inviting atmosphere in your outdoor space. The soft glow of well-placed lighting can make your landscape feel magical during the fall evenings.
Planting For Spring
Most homeowners typically get hit with spring fever and refocus their home improvement projects to the outside, but Karen Frederick from ELA Landscaping advises that this is a common landscaping misconception.
"Fall is an excellent time to get your hands dirty and plant new additions to your garden. The scorching heat of summer has passed, but it's not yet freezing cold. Fall moderate temperatures create ideal conditions for plants to establish their roots without the stress of extreme weather," she says. "As the weather cools down, your garden will require less water. This means less maintenance and lower water bills while your new plants become established."
While fall is certainly known for its vibrant foliage, it's essential to maintain visual interest in your landscape throughout the year. "Planting evergreen shrubs and trees can provide the necessary structure and color contrast during the colder months when deciduous plants lose their leaves," adds Frederick.
Popular evergreen choices include junipers, arborvitae and various types of holly.
Prepare for Winter
Lastly, don't forget to prepare your landscape for the winter ahead. This may involve cleaning up fallen leaves, mulching garden beds and protecting delicate plants from frost. Be sure to also take care of any necessary maintenance tasks, such as pruning, before the harsh winter weather sets in.
"The fall is the ideal time to survey your property for any issues. Make a list of things that need to be cleaned, any hardscaping repairs, fence repairs, dead plant material, or even dead growth on trees that can be hazardous," advises DeMato. "Addressing these matters before winter can prevent greater expense if let to linger."
Fall is a wonderful time to enhance your outdoor space and create a captivating landscape that celebrates the beauty of the season. By embracing the colors, incorporating seasonal elements and paying attention to maintenance, you can transform your yard or garden into a stunning autumn retreat. So, roll up your sleeves, put on your gardening gloves and let your creativity flow as you embark on your fall landscaping project. Your outdoor space will become a welcoming haven for you and your loved ones to enjoy throughout this enchanting season.
Resources
Bountiful Acres
Holicong, Pa.
(215) 794-7043
BountifulAcres.com
ELA Outdoor Living
Doylestown, Pa.
(215) 794-2400
ELAOutdoorLiving.com
Ponds by George
Southampton, Pa.
(215) 396-7500
PondsByGeorge.com
Rock Bottom Landscaping & Fencing
Belle Mead, N.J.
(732) 873-6780
RockBottomLandscaping.net
Published (and copyrighted) in House & Home, Volume 23, Issue 11 (September 2023).
For more info on House & Home magazine, click here.
To subscribe to House & Home magazine, click here.
To advertise in House & Home magazine, call 610-272-3120.