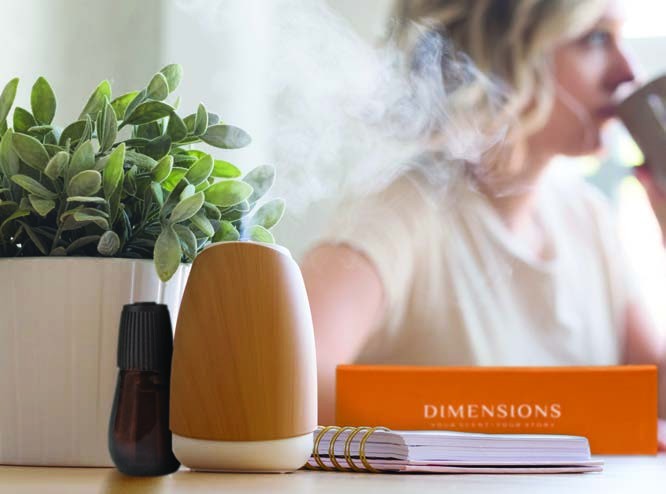 Covet: Must-Have products for the home
Dimensions Custom Home Fragrance
How many of us have found ourselves walking around a shop, smelling different candles or scented diffusers, unable to choose?  Would something warm and spicy fit the mood of your home, or something fruity? Maybe the scent you want doesn't fit so easily into a  category. For that, there's Dimensions, a new custom home fragrance product offering personalized scents determined by a brief online   questionnaire. Customers begin by selecting their diffuser device, followed by a room in the home and are asked if they want the space to feel "clean," "adventurous," or "delightful." From there, customers are presented with dozens of fragrance notes, from citrus and vanilla to sweet and floral. A custom scent is generated to create a specific mood in the room, and the starter kit contains enough for four months of enjoyment.  
To find your perfect home fragrance, visit DimensionsFragrance.com.  
Marble Faucets
Marble accents are continuing to pop up in home design, and THG Paris is artfully incorporating it into its newest faucet collections, Montaigne and System.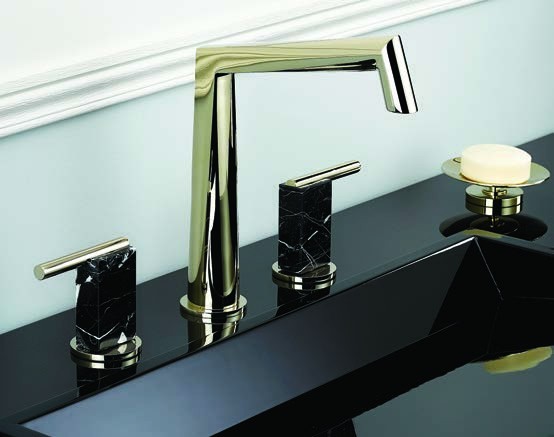 Montaigne is influenced by the opulence of French nobility using Grand Antique d'Aubert marble, a rare marble native to southwest France. This marble has been used in St. Peter's Basilica in Rome, the Palace of Versailles and Napoleon's tomb. For a more contemporary look, System includes howlite marble ring inlays with a geometric pattern engraved into the material. Customers can choose from THG Paris' 40-plus finishes to create a design to fit their taste.
Additional information and catalogue available at THG-Paris.com.
Published (and copyrighted) in House & Home, Volume 19, Issue 8 (February 2019). 
For more info on House & Home magazine, click here. 
To subscribe to House & Home magazine, click here. 
To advertise in House & Home magazine, call 610-272-3120.