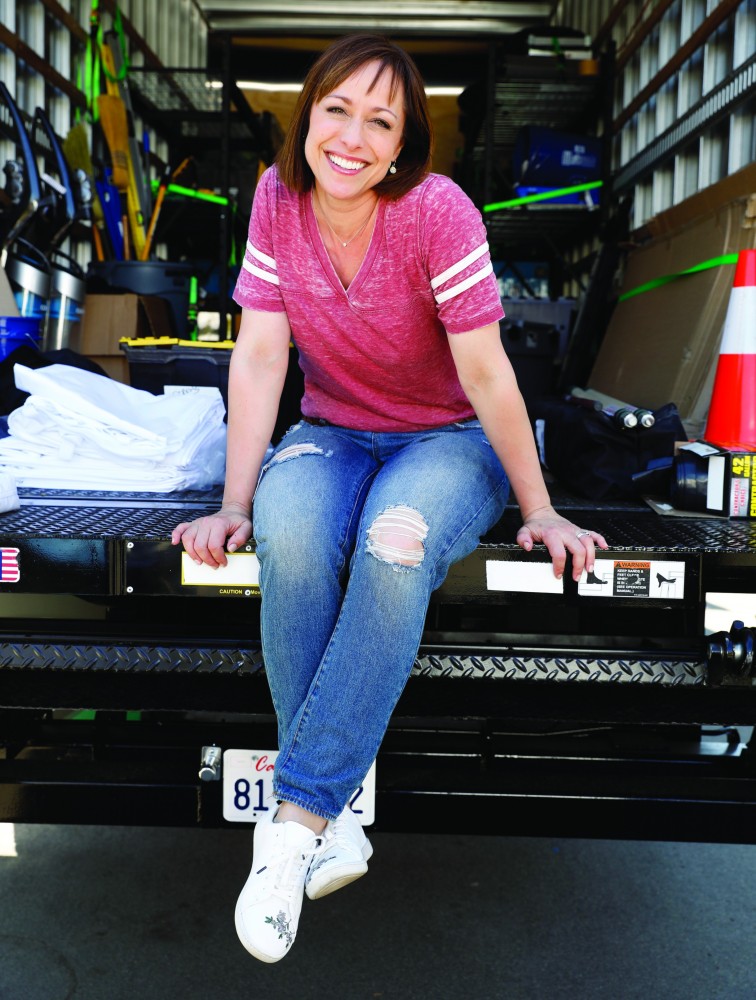 INTERVIEW
Trading Up
Cult-favorite Trading Spaces is back on TV and House & Home got a little one-on-one with its host, Paige Davis, to find out what's in store for this reboot.
By Bill Donahue
It was a more innocent time, at the outset of the reality TV boom, when a campy little TV show about DIY home improvement aired on the network now known as TLC. Both quirky and perky, the show aimed to make home improvement fun, which at the time seemed a rather novel concept. The show—Trading Spaces— quickly became a breakout sensation.  The show's central premise: Two neighbors (or people who otherwise knew each other well) quite literally traded spaces for two days, during which each team transformed a room in the other's home with  little more than a designer's vision, a carpenter's saw and a budget of $1,000. The show was the prime-time jewel in TLC's crown during much of its eight-year run, which ended in 2008.
As of last month, Paige Davis is back in the hosting spotlight as TLC reboots the show, and several other familiar faces will join her. TLC brought back the team of "legacy" designers: Genevieve Gorder, Doug Wilson and Vern Yip, among others, not to mention brawny carpenters Ty Pennington and Carter Oosterhouse. TLC has updated the show to a degree—the design budget having doubled to $2,000, for example. Davis promises some other "added elements," too.
 "It's a show a lot of people loved, and still love," she says. "We're all just very, very excited, proud and happy of  these episodes. We can't wait for them to air."
We spoke with Davis about the return of the beloved DIY home-improvement show. Following are highlights from the conversation.
On her interest in interior design …
I had only an amateur interest before I got the show. My mother went to school for interior design, so she was one of those early people who found the show and loved it. When I told her I booked the show, I think her first reaction was, "Well, what about [original host] Alex [McLeod]?" Then she was, like, "Oh my God! My daughter and my favorite show, together?" She was happy.
What people can expect from the Trading Spaces reboot …
Mostly everything is exactly the same. … It's still campy and fun and how-to  information, with outside-of-the-box design ideas. Everyone is back, and people will see the chemistry and the camaraderie. When we all came back together, we said, "You know what? We actually do like each other." There will be more money involved, with TLC accounting for inflation. They set the $1,000 budget over 20 years ago, so the higher budget will be more plausible for 2018. Also, each designer will have their own carpenter, whereas the designers used to have to fight over just one. We'll also have some new faces, with some guest designers—Nate Berkus and Jeremiah Brent [of TLC's Nate & Jeremiah By Design] share one episode—in addition to all the legacy designers.
On how television has changed since Trading Spaces' first run …
The landscape of TV has changed so much. First, we'll have fewer episodes per season. We used to shoot 75 episodes per season. This season, it was eight. I love the fact that there's still a tremendous amount of travel, even with just those eight episodes. We went to Southern California, Atlanta, Baltimore. I've always loved that about Trading Spaces: We went everywhere. 
Social media is another big change. It can be a very powerful, positive tool, but it can be problematic, too, because anyone can have this anonymous, far-reaching voice with the push of the return button. We're going to have to deal with all those challenges, but we also didn't have the positive power of social media when we first started, so that's going to be a nice plus.
Trading Spaces airs Saturdays at 8 p.m. on TLC.
EDUCATIONAL ELEMENTS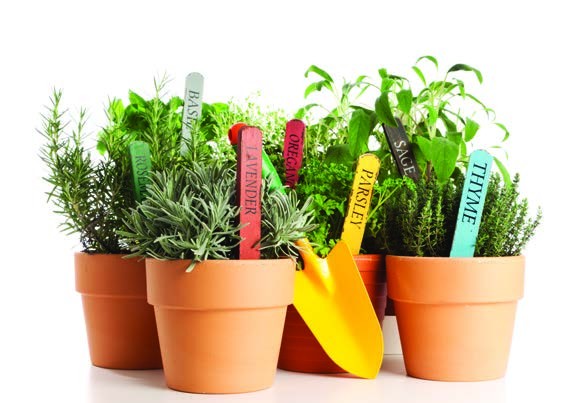 What to know about … container herb gardening
Growing herbs in containers on your deck or patio can be a rewarding and relatively foolproof task. There are just a few things you need to remember to be successful:
Use good potting soil: Regular garden soil restricts root growth. Potting soil, made from composted bark, peat moss and other ingredients, holds moisture and gives herbs the right ratio of nutrition.
The more sun the better: Herbs need at least four to six hours of sun per day, but some herbs, like parsley, thyme and chives, can grow in shady areas.
Don't let them flower: Pinch off any flower buds before they bloom (known as bolting). This will ensure the plant focuses on producing the leaves.
BOOKMARK
Ocean View: The Perfect Holiday Homes by Sebastiaan Bedaux
This follow-up to Mountain View explores over 50 elegant hidden gems worldwide, all with breathtaking views of water. Travel journalist Sebastiaan Bedaux handpicked the most stylish hideouts from around the globe, each of which is available to rent  for your next family—or solo— getaway. The houses vary in style, price tag and unique geography (from New Zealand to Denmark) and each includes contact information for those interested in staying in these respites themselves. (Lannoo Publishers, May 2018, $55, Amazon) —David Layton
Published (and copyrighted) in House & Home, Volume 18, Issue 11 (May 2018). 
For more info on House & Home magazine, click here. 
To subscribe to House & Home magazine, click here. 
To advertise in House & Home magazine, call 610-272-3120.