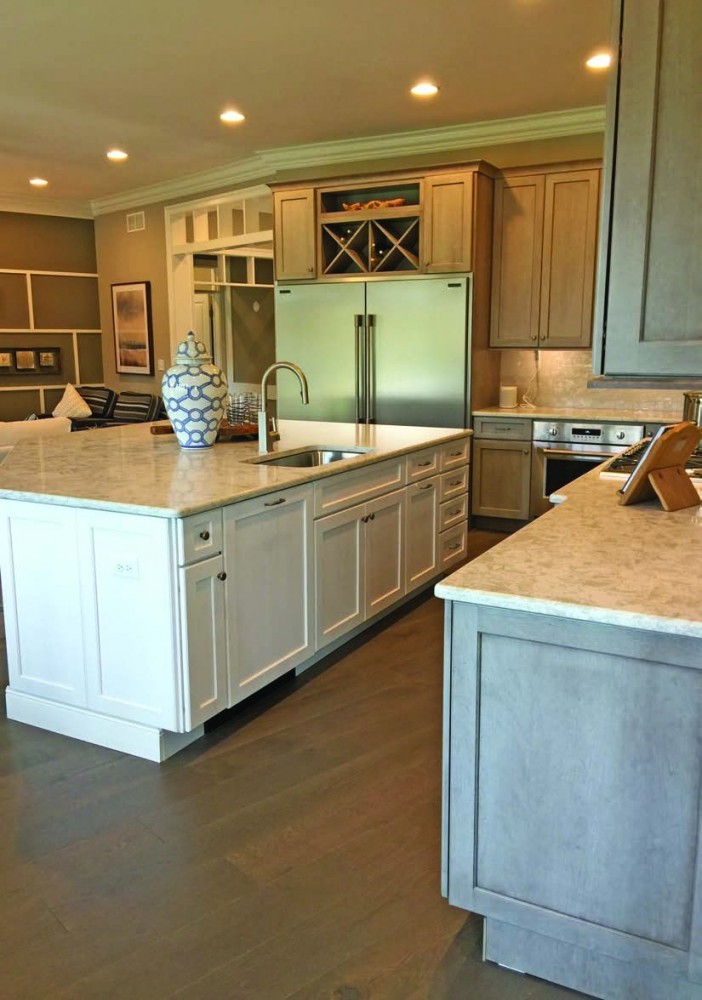 By Julie Shannon
Brand-new granite countertops; pristine, white cabinets; walk-in showers with pebble tile flooring and the perfect vanity to complete your bathroom—these are just some finishes homeowners end up with when their kitchen and bath are finished being remodeled. The end results are breathtaking and can change the entire look and feel of the room, but what exactly happens during the remodeling process? Most of these changes don't happen overnight and many questions and discussions arise before the projects are completed.
House & Home spoke with highly trained contractors in the area who explained what homeowners should be prepared for—before and during the remodel, the challenges they may face and how they collaborate with homeowners to come up with the best design to suit their needs and lifestyle.
RESEARCH AND CONSULTATION
Before diving into any project, Dan Dilworth of Dilworth's Custom Design and Dave Cerami of HomeTech Renovations recommend taking your time and doing research to decide which contractor should be at the helm of your remodel. "Timing and budget are important, but even more important is deciding who will be doing the remodel," Dilworth says. "Do you have the desire and ability to do-it-yourself? Are you going to act as a general contractor and hire subcontractors or should you hire a full turnkey operation that will take care  of the whole project from design through the installation?"
"I encourage my homeowners to look for potential contractors through doing some pared-down web searches; contractors who have been in business for at least 10 or more years who specialize in a particular type of project in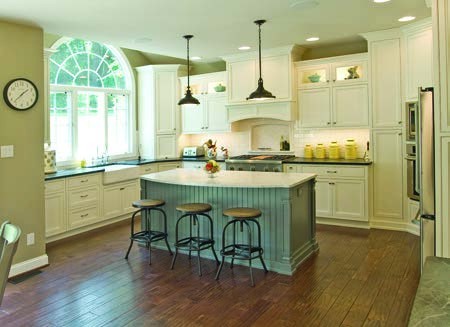 which you're looking  to execute," Cerami says. "These contractors should also be part of a professional or trade association; contractors that have their own staff and are committed to a particular marketplace."
After reaching out to a contractor, an in-home consultation  will be set up so the contractor and/or designer can measure the space, see what they have to work with and discuss the client's needs, wants and ideas—some of which customers are finding online or in various magazines.
 "If we can [work with the space], we then consult with our clients on the idea boards or other visuals they have prepared so we can mainstream our efforts in creating their ideal design," Haley Carter of Bath, Kitchen & Tile Center says. "We prepare a preliminary  design using our 3-D rendering software so our homeowners can truly put themselves in their proposed new space."
Mike Reisbord of Diamond Kitchen and Bath says he works with all types of clients— some who aren't sure what to do with a blank slate and others who know exactly what they want, whether it be specific colors or a certain type  of countertop to name a few. Having a visualization of what the homeowner likes is helpful, but not necessary.
 "If they come in with an idea such as white cabinets and black countertops, then it helps us to help provide them with the best selection at the best price," he says. "If they know what they don't want, we can work with that, too, because we can rule out a lot of things."
Tony Kellegoz of Premier Marble Granite Design says granite is still the most popular choice for kitchen countertops, so oftentimes the biggest decision his customers have to make is what color to choose. "Usually they bring in their cabinet colors and then we try to match the color," he says. 
"Some clients come in knowing exactly what they want, arriving with ideas they've found on Houzz  or in magazines. Others need some hand holding, and either  way, that's exactly what we're here to do," Dilworth says. "It may seem overwhelming at first, but once cabinet layout and colors are selected, the rest falls into place. Each selection narrows down the choices, making it easier as it goes."
COMMUNICATION AND EXPECTATIONS
Cerami stresses that once the planning process begins, good communication between both parties is vital from the get-go to make sure everyone is on the same page.
 "The contracts should be written  and understandable, there should be guidelines set and understand  what works for everyone's schedules and the start and end times," he explains. "If there is any issue or negotiation over detail, how is that predetermined so someone doesn't lose their cool and what is the path to move the project forward? Good communication, good drawings  and clarity of understanding is really key. The better we can do at that job, the more fluid projects become."
"What most homeowners don't realize is just how long the planning phase is with a kitchen or bath remodel," Carter says. "The average time for a well-planned, properly documented remodel is about three to four months. That is 12 to 16 weeks of spatial planning, material  specification, document and plan creation and cost analysis that has to happen before the first cabinet is ordered."
Expecting the project to go smoothly from start to finish is something that's not always realistic. In any remodeling project there can be unforeseen obstacles, even though some home improvement and  remodeling television programs show otherwise.
 "First and foremost, stay away from all mainstream [television] shows and reality and non-reality shows," Reisbord says. "The expectations are always going to be incorrect. We've actually done a few of  those [shows] and it's never what they say they are."
 "From hidden water damage in a bathroom that needs repair to back-ordered materials, things can delay a remodel regardless of the amount of meticulous planning," Carter says. "It is our job as the remodeling professionals, however, to position our clients' remodel with the best plan of action to combat these potential delays, and keep the lines of communication clear and free-flowing with schedules and status updates as needed."
Another challenge homeowners might run into is setting their hopes on looks, layouts and products that aren't practical or feasible for their space.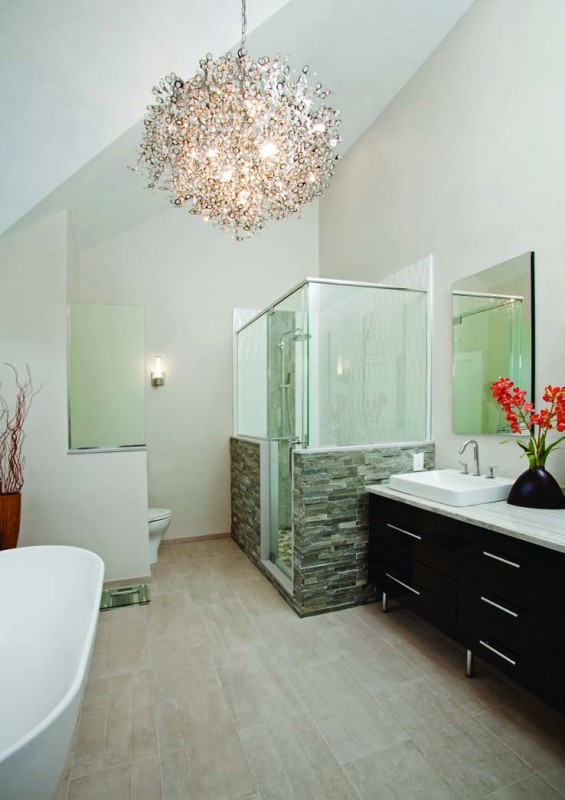 "I think the challenge for the consumer is to understand not just the financial aspect of the design, but also understand the expectations of space to work with, such as lighting and doorways," says Linda  Pera of Today's Kitchens and Baths of Newtown.
 "Some homeowners love wood countertops and they look fantastic, but is it practical for a family of six with young kids hammering away? Probably not, but for a historic home in Bucks County for a retired couple, that would look perfect," Cerami explains.
It's no surprise that budget is a main concern for the majority  of homeowners,  and the experts say it's something that should be settled on before starting any renovation.
 "If we are not able to establish a clear budget range upfront, it can be a recipe for disaster in trying to outfit a client's home with the wants and needs they have and still fit within the unknown range of  what they wish to invest," Carter says.
 "'We want something nice but don't want to break the bank'— that's what we hear a lot from clients," Cerami says. "We can make that happen, but certain design elements that you want to be incorporated take time and cost to  do. You can't expect your bathroom to look like a Mercedes on a Toyota budget."
And despite the constant construction going on at your home, Reisbold  says it shouldn't be much disruption on your daily lives.
 "The worst-case scenario is a customer has one full bathroom in the house and they have those two to three weeks [during the remodel] to shower at the gym or at a family member's house, but usually most houses have powder rooms  to wash their face and brush their teeth," Reisbold says. "It will hinge on your life for sure, but it will not stop your life. And if somebody tells you [that] you have to move out, don't hire them."
Remodeling your kitchen and/or bathroom is a huge undertaking, but when done correctly and efficiently, will change and improve  the way you and your family live in your home now and for years to come.
 "We can tell you the benefits of remodeling now and enjoying your new space whether it's for two years, five years, 10 years or more," Dilworth says. "Your remodel will add increased comfort and convenience, better storage, higher efficiency in work space, energy efficiency and more. Also our clients always tell us of the 'wow' factor when they walk into their new space, and you can't put a price on that."
RESOURCES
Bath, Kitchen & Tile Center
Wilmington, Del.
(302) 992-9210
BathKitchenAndTile.com
Diamond Kitchen & Bath
Huntingdon Valley, Pa.
(215) 752-4400
DiamondKitchenAndBath.com
Dilworth's Custom Design
Phoenixville, Pa.
(610) 917-9119
DilworthCustomDesign.com
HomeTech Renovations
Fort Washington, Pa.
(215) 987-4092
HTRenovations.com
Premier Marble Granite Design
Freehold, N.J.
(877) 213-4003
PGMarble.com
Today's Kitchens and Bath of Newtown
Newtown, Pa.
(215) 968-8801
TodaysKitchens.com
Photography courtesy of HomeTech Renovations; Bath, Kitchen & Tile Center; HomeTech Renovations; and Dilworth's Custom Design.
Published (and copyrighted) in House & Home, Volume 18, Issue 8 (February 2018). 
For more info on House & Home magazine, click here. 
To subscribe to House & Home magazine, click here. 
To advertise in House & Home magazine, call 610-272-3120.