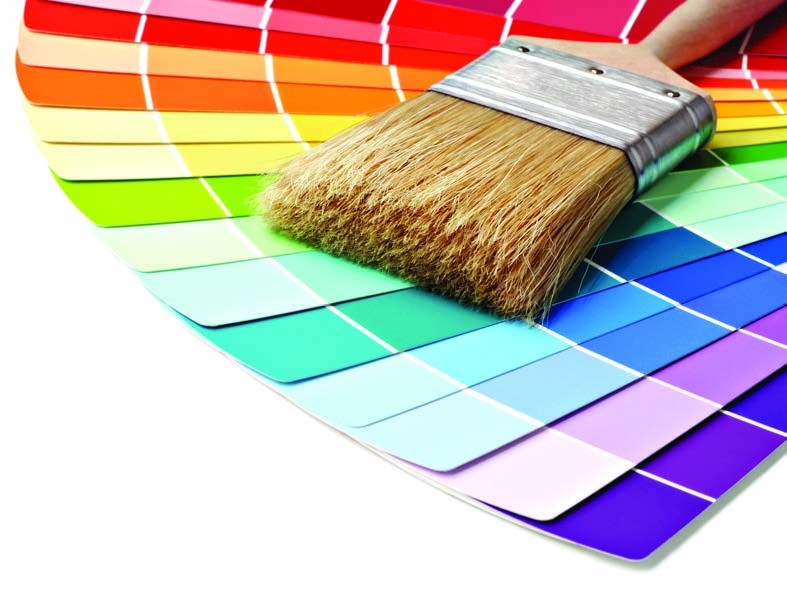 For those looking to add some energy to a tired façade, there is no doubt that a fresh coat of paint on the exterior of a home can do wonders for curb appeal. Whether the owner is staying put for years to come or thinking about putting the house on the market, the aesthetic value is significant.
Yet there are functional benefits that often get over- looked as well. From protection against the elements to extending the siding's longevity, a new paint job can be a wise investment.
 "When you take care of the outside of your house you're stopping leakage, you're stopping wood rotting and you're preserving your home so it lasts for years to come," says Bill Nankervis, owner of Pizzazz Painting. "If you just let it go and it gets out of hand, it's going to cost you more money in the future because it's going to start deteriorating, just like anything else. And when people come by your house, that's the first thing they're going to see, so curb appeal is very important."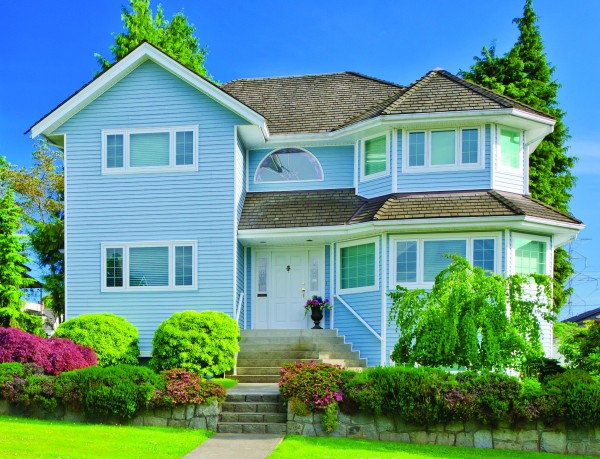 House & Home spoke with professionals in the area to find out the right time for an exterior paint job, the important steps to take before the brushes touch the house and the colors that are in demand at the moment.
SIGNS TO LOOK FOR
For homeowners who are considering an exterior paint job, a quick  walk around the house and visual inspection should reveal some telltale signs that it is the right move.
 "The easiest reads are chipping  and peeling," says Christian Militello, owner of Militello Painting  & Powerwashing. "But for a maintenance paint job—which is much cheaper to do than scraping and sanding— you want to look for your paint starting to fade and losing its color. That's when it's time to start thinking about scheduling an estimate."
Other indicators of wear and tear are bubbling paint, caulking issues or bare wood showing.
 "You would see cracked caulk around windows, and where trim meets the siding you would see cracking and peeling paint," adds Greg Parkhill, owner of Brush Masters XP. "Anything that looks disrupted and weathered, you would definitely need a paint job. Sometimes wood will rot at the bottom, and sometimes it will rot in the corners where the gutters are because of all the water and moisture that build up."
If the signs are not as obvious, homeowners may want to simply consider the last time the house  was painted and base their decision on the timeframe.  
 "You should get seven to 10 years out of a good paint job," says Dave Carhart, owner of Star Painting and Wallcovering. "In exteriors, if you want a job that's going to last you have to use a high-quality acrylic paint."

PREPARING THE JOB
Once it is established that a new coat of paint is needed, preparing the exterior is crucial for the durability of the project. "The key to any exterior paint job is prep work, which means caulking, priming any bare wood you see and scraping off any loose paint you see," Nankervis says. "We powerwash everything and get all the surface  dirt off so when we paint, the paint sticks to the surface. If you don't prep it right, clean it properly and prime everything you need to prime, the paint is just going to peel off a year from now. Prep work is really, really important on the exterior of a home."
Militello also stresses the cleaning of the surface but prefers softwashing, which utilizes lower pressure to ensure that water does not seep behind the siding and cause damage to the home.
 "The key is to have a clean surface to start with, and using low pressure with biodegradable chemicals is a great way to achieve that," he says. "That is a huge step."
Another factor to consider is the time of year that the work is being done. Obviously, an exterior job would not be started during the cold winter months, and the middle of summer is not ideal either.
 "If you're in direct sunlight it messes with the curing process and will dry too quick on you," Parkhill says. "It can blister, it can bubble. There is an array of issues that can occur. I would say good months to paint exteriors are April, May and June or September, October and early November."
CHOOSING THE RIGHT PAINT
While most professionals agree that it is wise  to spend more money upfront for a quality paint, there are plenty of options that fit that category.
 "For exteriors, Sherwin-Williams SuperPaint is my go-to product," Parkhill says. "It's a paint and primer in one, it gives great coverage and durability, there's a great warranty on it and the price point is just right."
 "On exteriors we primarily use Emerald from Sherwin-Williams, which is an extremely high-quality paint," adds Militello. "Another one we use is a siding restoration paint called Rejuvenate. … It's a real thick coating that helps with older siding. We also use a waterproofing product on stucco called Loxon XP."
Carhart always uses an elastomeric paint on stucco to protect the surface from the elements. As for the other types of exteriors, Nankervis doesn't think there's much of a difference. "Painting  is painting to me," he says. "Vinyl siding can be difficult because it expands and contracts too much, but there is paint they make for vinyl siding. But aluminum siding, stucco, wood trim—any other surface is pretty much the same."
When it comes to the right colors, Militello turns to the experts when his customers are unsure what to choose.
 "I didn't go to school for interior or exterior design and knowing your colors is a profession in itself," he says. "So we'll actually pay for a color consultant to go to someone's house and help us pick the colors. If the client doesn't know what they want, having a professional help with the colors is the way to go.
 "Some people have modern homes where the grays and tans and different greens will fit. Some people have Victorian-style homes where darker colors fit. Your landscaping also makes a big difference along with your location. Down the Shore you  can do yellows and bright colors, but you might not do that in [the Pennsylvania suburbs]."
Ultimately, colors come down to the homeowners' preference, but after 37 years in the business, Carhart can help point them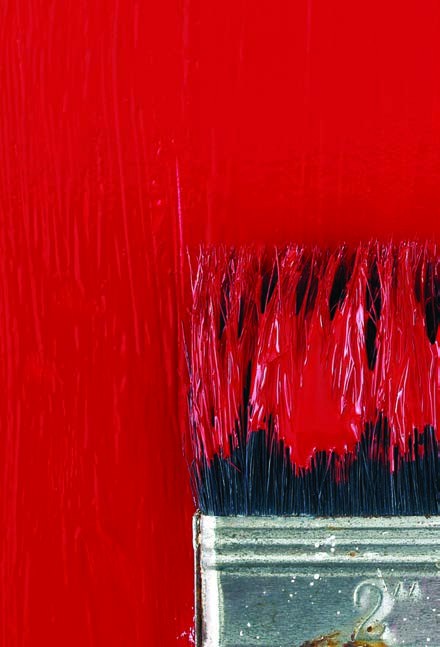 in the right direction.
 "I will steer customers to colors that I think would look nice on their house, but if they say they want purple shutters, I'll paint them purple," he says. "Different people like different colors. If they're going to sell their house, I'll strongly suggest they use something neutral. Warms grays are very popular right now and they look good on any house, whether it's in the woods or in the city. And you can never go wrong with black and white, or dark green for an older farmhouse. Those are timeless."
Carhart has one last piece of advice for anyone considering having an exterior paint job done.
 "Find the right professional," he says. "You really want to check a person before you have them come into your house and make sure they have the proper insurance. Check out their website and references and you can learn a lot."
RESOURCES
Brush Masters XP
Cherry Hill, N.J.
(856) 899-9183
BrushMastersXP.com 
Militello Painting & Powerwashing
Ambler, Pa.
(215) 740-7448
MilitelloPainting.com 
Pizzazz Painting
Lumberton, N.J.
(609) 702-8200
PizzazzPainting.com 
Star Painting and Wallcovering 
Skippack, Pa.
(610) 409-7980
StarPaintingAndWallcovering.com 
Published (and copyrighted) in House & Home, Volume 18, Issue 12 (June 2018). 
For more info on House & Home magazine, click here. 
To subscribe to House & Home magazine, click here. 
To advertise in House & Home magazine, call 610-272-3120.