Home
Stay Awhile
Home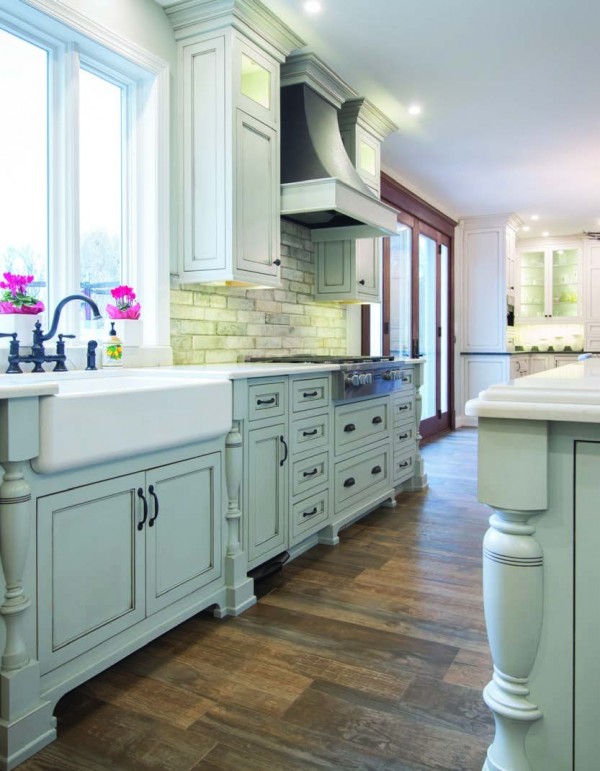 Baby boomers remain one of the most interesting segments of the country's pop- ulation. History has watched them grow up, and as more of them age into their senior years, they are increasingly making their living preferences known. Studies show a majority plan to stay in their current home, as opposed to move to a retirement or assisted living community, and many plan to make improvements on...


Home
Ready, Set, Remodel
Before you get started on your next kitchen and bath remodel, be prepared for all the stages in between.
By Julie Shannon
Home
Windows of Opportunity
A look at the best ways to dress up your windows
By Lindsey Getz
Home
Turning It On
Experts give us the lowdown on the perfect lighting choices for all aspects of the home.
By Kaytlyn Mroz
Home
Outside the Box
Custom-made furniture pieces give your home a unique look that can't be found in a factory.
By Daniel Sean Kaye
Home
The Foundation
April 2019
Edited by Liz Hunter
Home
Smart Solutions
How to hide the mess and embrace the space in your garage.
By Daniel Sean Kaye
Home
Wes Carver Electric Installed FREE Smoke Detectors to Local Families in Need
Wes Carver Electric, a full-service electrical company based in Lansdale, has completed its "Smoke Detector Giveaway" and provided smoke detectors to three families in need, at...
Home
The Foundation
An interview with Paige Davis, tips on herb gardening and more.
Edited by Liz Hunter
Home
The Foundation
Rachel Street's 7 Tips to Increase Your Home's Market Appeal
By Debra Wallace