Categories
Bathrooms
Best of H&H Bucks County
Best of H&H Central New Jersey
Best of H&H Del/Chester
Best of H&H Delaware
Best of H&H Mongomery County
Best of H&H North Jersey
Best of H&H South Jersey
Home
Kitchens
Outdoor
Home
Look Out Below
Home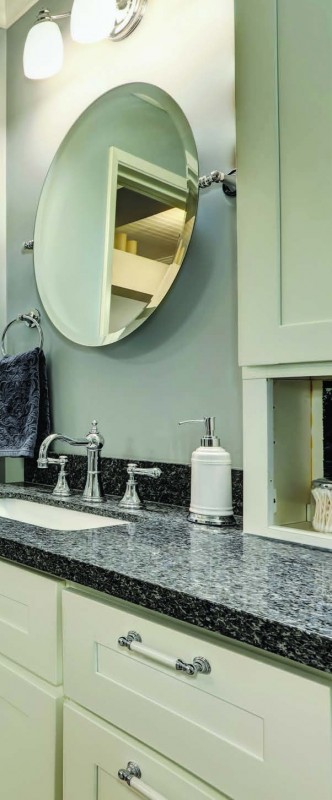 THERE IS A LOT OF NOT-SO-HIDDEN POTENTIAL IN YOUR BASEMENT. After all, it is more than just a place to store seasonal clothing and decorations. A basement can provide the extra living space you've always wanted. Whether you're growing your family and need a playroom, you want a guest space for visitors to stay overnight, you need an in-home office, or maybe you just want more...


Home
Wes Carver Electric Installed FREE Smoke Detectors to Local Families in Need
Wes Carver Electric, a full-service electrical company based in Lansdale, has completed its "Smoke Detector Giveaway" and provided smoke detectors to three families in need, at...
Home
The Foundation
An interview with Paige Davis, tips on herb gardening and more.
Edited by Liz Hunter
Home
The Foundation: Holiday Entertaining
The warmth of the holiday season is upon us, and with that comes twinkle lights, decorating, traditions and entertaining.
By Rebekah Brown, owner of B Design Co.
Home
Interior Refresh
Ways to make a home feel like new again.
By Daniel Sean Kaye
Home
Welcome to Cedaridge Farm
The 2018 Bucks County Designer Home & Gardens
By Staff
Home
A World-Class View
Luxury glass walls and large windows break down the barriers between inside and outside.
By Daniel Sean Kaye
Home
Organization at its Finest
Say goodbye to clutter and chaos and hello to simple ways to add order to your home
By Julie Shannon
Home
Painting With the Sea
The quintessential Shore home color palette takes inspiration from its surroundings.
By Josephine Cusumano
Home
Getaway on the Bay
Great Estates: Stone Harbor