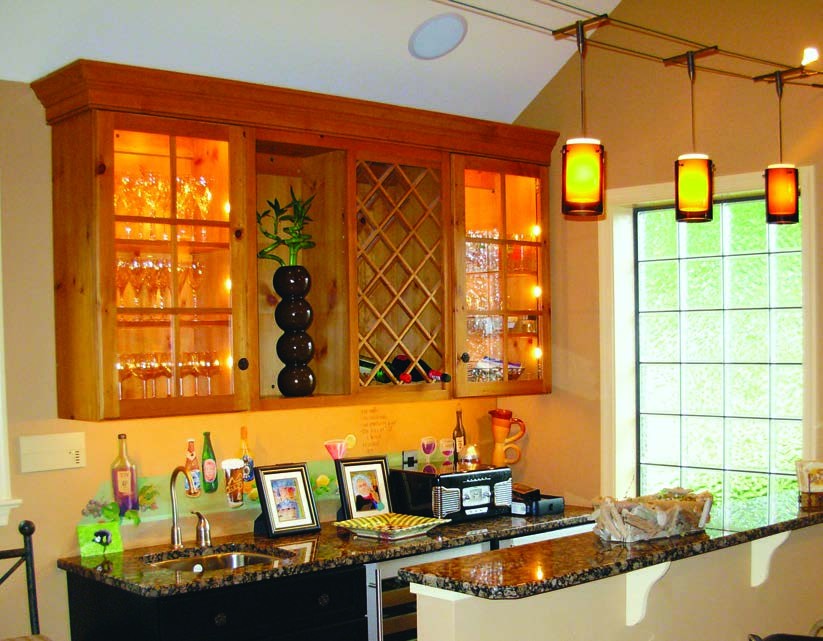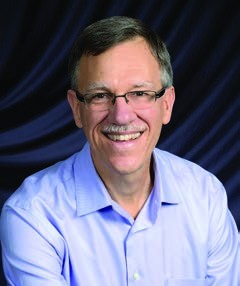 Anyone who has ever walked into a newly renovated kitchen can attest to the wow factor that  custom cabinetry can have on a room.
More and more homeowners want that same impact elsewhere, which is why stunning, furniture-style cabinetry has become a desired element throughout the home.
 "We want cabinetry outside of the kitchen to look good but we also want it to be functional, and sometimes creating both of those can be a challenge," says Dennis Gehman, MCR (Master Certified Remodeler). "But that is a challenge we look forward to."
Gehman is the president of Gehman Design Remodeling (GDR), which has been creating beautiful solutions in all areas of home renovations for almost 30 years. We spoke with him to learn more about custom  cabinetry and its uses outside of the kitchen.
Other than the kitchen, what are some other popular rooms in the home where cabinetry can be utilized?
It certainly can be used in bathrooms—that kind of goes without saying. But cabinetry is also found in mudrooms, laundry rooms, home offices and entertainment areas, whether that's a family room or a finished basement. We've even been putting some in bedrooms; people want built-ins instead of dressers to put their clothing in.
How can cabinetry be used to spice up an entertainment area in the home?
Part of it revolves around the big screen TV. People want to have the cable box nearby and the DVD or Blu-ray player, but they don't want to see them. So the cabinetry is a place to stick those and the DVDs, whether it's a drawer or cabinet. A lot of people will also use it for storing board games and video games, especially if they have young children. It's also fairly common in a finished basement or family room to have one cabinet designated as the liquor cabinet, and we have that under lock and key so children can't get to it but it's accessible to adults.
Do families with young children seek cabinetry in the mudroom?
Mudrooms are a big area for cabinetry— they're probably third after kitchens and bathrooms. People want organized storage so each person in the family has a designated space and things aren't left on the floor. It ranges from cubbies to wall cabinets to additional pantry storage. Depending on how much room they have, they may have one cabinet option for everyday   use and another one for ice hockey or volleyball equipment or whatever sports the children play.
Are the same styles and colors of kitchen cabinetry used in other areas of the home?
Yes, and these days the choices are almost endless. … But in the other areas of the home it's more of a built-in furniture look. On the upper cabinets especially, a fair amount are open shelves so they don't look too heavy. Cabinets with glass in the doors are also fairly common, which is also coming on in the kitchen. 
Can GDR use custom cabinetry to fit unique dimensions in a home?
Yes. In one master bedroom we did a bunch of built-ins, and there were slanted roof lines so we made the cabinetry to accommodate that space. That's also perfect for spaces under the stairs in a finished basement.
Do homeowners tend to match the cabinetry between rooms or come up with something different for each space?
I would say most of the time it's different, with the exception being an open floor plan. Those are really hot these days, especially on the first floor. When you can look right from the kitchen to the other room where the cabinetry is, having the cabinetry and flooring match tends to add to the open feel.
Overall, what are the trends in cabinetry at the moment?
I would say there's a strong trend toward semi-custom cabinetry. Very few 'stock cabinets' are sitting on a shelf that we can pick up  and install tomorrow. Even the stock cabinets are pretty much made to order. With semi-custom, the lead time is maybe a week longer but you can get exactly what you want. It's any color, any door style … and it's a better built cabinet with more durability. As for colors, I would say the most popular are white or some variation thereof.
Gehman Design Remodeling
PA Contractor Registration PA-297
355 Main Street, Harleysville, Pa. | (215) 513-0300
GehmanRemodeling.com
Published (and copyrighted) in House & Home, Volume 19, Issue 5 (November/December 2018). 
For more info on House & Home magazine, click here. 
To subscribe to House & Home magazine, click here. 
To advertise in House & Home magazine, call 610-272-3120.