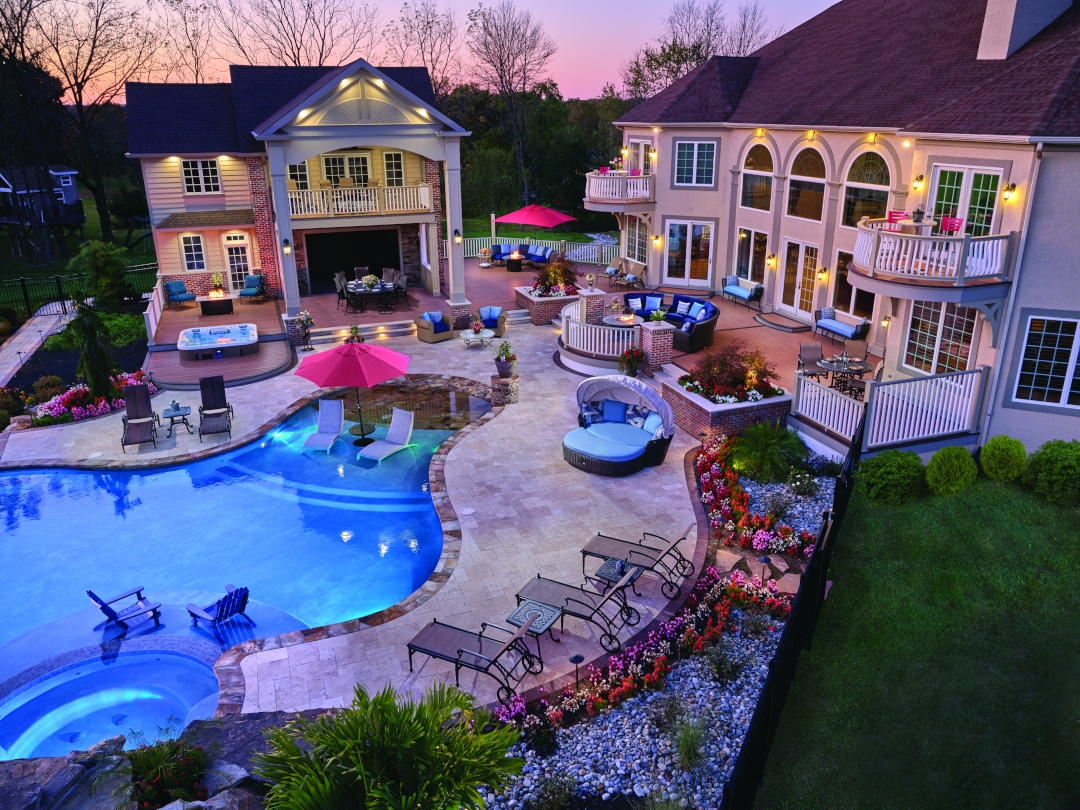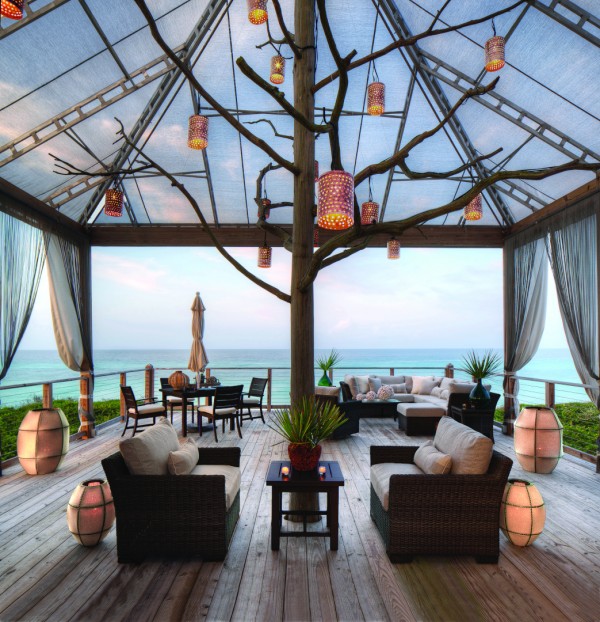 With the weather getting warmer and vaccines making many more comfortable with gatherings, thoughts are naturally turning to outdoor living spaces.
Some are planning to host enough summer barbecues to make up for last year's lost time while others want to create an idyllic outdoor living space. Some have responded to more than a year at home zeroing in on what to change inside and out, while others are making their backyards cozier, more inviting retreats.
No matter what, experts agree that the pandemic is driving decisions about outdoor spaces this year. The variables come from how that manifests itself per homeowners' tastes, feelings, income or savings, family situations and more.
Whether you're just updating your patio's color scheme or finally decided it's time for that backyard revamp you've been toying with for years, experts are here to help create your outdoor eden.
Be Aware of Shortages
Before you begin, whether you're buying, building or breaking ground, know that you may encounter the material shortages plaguing property owners and municipalities alike throughout the pandemic. Even if one supplier has ample in-house supply, special orders and third-party partners might create delays.
John Keller, whose Sequoia Out Back offers a range of customized outdoor options from deck construction to railing to hardscaping design to furniture, has the advantage of seeing trends from an array of angles. Getting ahead of shortages helped Sequoia's Hatfield, Pennsylvania, location and showroom stay well stocked, but customers should be aware that any seemingly infinite demand eventually has an impact. And the past few months have been filled with projects.
Keller advises homeowners that "time is of the essence" if they're looking to complete projects in 2021.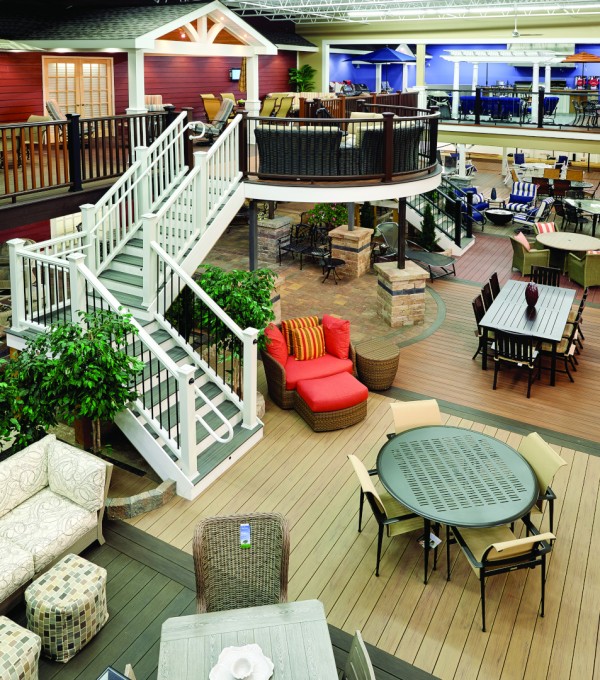 "We specialize in the outdoor living area as a whole and the challenge has been getting those products," he says. "We currently have a lot of inventory because of our place in the market, but the demand is so high that it could run out."
Those who want a project completed within a certain time frame might have to rely on what's in stock now rather than a special order that would delay a summer project potentially to the fall.
"People have been taking what we have because the lead times for special orders have been so long," he says.
The Comfort of the Indoors Outside
More than one unified trend, people are looking for ways to extend their indoor living space outdoors.
"One of the new things people are really focusing on is comfort, especially since technology has made outdoor furniture and especially cushions more comfortable," says Bobby Huber of Oskar Huber Furniture & Design. "Some outdoor furniture used to look pretty but it wasn't always the most comfortable: Now, they can get the best of both worlds. People want a more luxurious experience, like creating a second living room or dining room, but outside."
Huber, representing the fourth generation of the Oskar Huber family, jokes that he's been in the industry his entire life. But it's given him perspective on how industry trends are influenced by outside factors.
Huber and Keller agree that the pandemic has a huge effect on the creation of idyllic, multifunctional backyard escapes while keeping in mind that not everyone is comfortable with indoor gatherings yet. And you need a solid foundation for an outdoor enclave, though, which is where many projects start.
"We're seeing a ton of decking projects because of how COVID has affected outdoor living," Keller affirms. "We have a lot of different products from a lot of different manufactures for a lot of different budgets because it all comes down to what each customer wants."
Huber also sees that current outdoor design as driven largely by individual tastes.
"It's an outdoor living space with lighting, area rugs for the outdoors, outside pillows, you can really add all the 'jewelry' and nice accents you want," he says.
Durable Doesn't Mean Drab
Gone are the days of uninspired outdoor accessories that don't look like much but can withstand the elements or are more ornamental than functional. Durable furniture, building materials and decorations have benefited from modern materials, aesthetics and expectations giving sturdy items a much-needed makeover.
Since some outdoor overhauls aren't on a permanent residence but rather a second property, it's important to consider how extreme weather or salty sea air can affect the looks and lifespan of outdoor furniture, fixtures and features.
There are different grades for outdoor offerings, so it's important to ask about and really understand what you're purchasing as you consider up-front price and expected longevity.
Two materials Huber highly praises are the recycled poly-wood as well as the "marine-grade polymer" and coated aluminum frames of a line called Telescope, especially for those outfitting their Shore houses for year-round outdoor furniture. He also says teak is a "really beautiful option that's been around for ages," but it does require some maintenance—unless a gradually graying patina is what you want, and plenty do.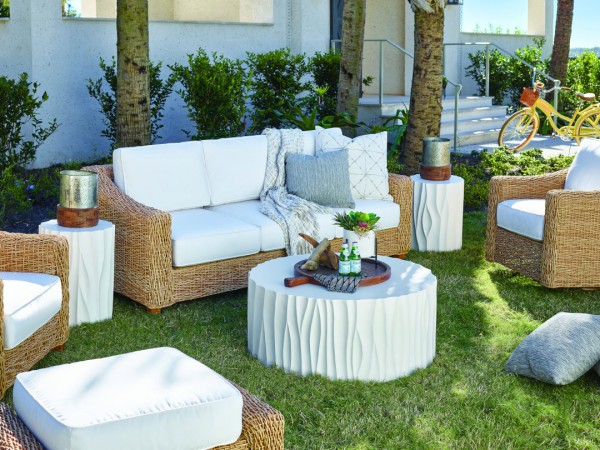 Your Dream, Expert Guidance
Huber says experts will visit a customer's home for a complimentary on-site consultation and in-person assessment, offering as much or as little input as the client wants.
"One of the things our designers do is ask the right questions to try and figure out how the customer will be using the space: how do they want to live outside, are they going to be doing a lot of dining, do they want a big outdoor kitchen, do they need outdoor seating," Huber explains. "We let them be in the driver's seat but we'll assist in any way we can. You want to get a vibe from them, and then show them the different things they might like."
Expert advice also helps ensure a homeowner completely understands the product they're incorporating into their backyard space, as well as how to work with their budget. Having a professional eye on a living space also minimizes the possibility of ill-fitting purchases, either physically or aesthetically.
"If you buy something and it's not right, that's kind of an expensive mistake," Huber says. "A lot of times, people—myself included—have difficulty designing a room for things like the layout, the spacing, the traffic flow and pattern."
People may have an idea but not a complete vision of what they want, and Keller says both professional guidance and visiting showrooms to interact with products firsthand can help ensure these big decisions don't become bigger mistakes.
"People don't necessarily know exactly what they want until they come into our 40,000-square-foot showroom, which is why the showroom is such a big benefit. You can see the building materials and the furniture itself," says Keller. "We know our products, and we can help people make the best decision for their needs."
Resources
Oskar Huber Furniture & Design
Southampton, Pa.
(215) 355-4800
OskarHuber.com
Sequoia Out Back
Hatfield, Pa.
(866) 650-DECK
DeckSupplies.com
Published (and copyrighted) in House & Home, Volume 21, Issue 8 (April/May 2021). 
For more info on House & Home magazine, click here. 
To subscribe to House & Home magazine, click here. 
To advertise in House & Home magazine, call 610-272-3120.