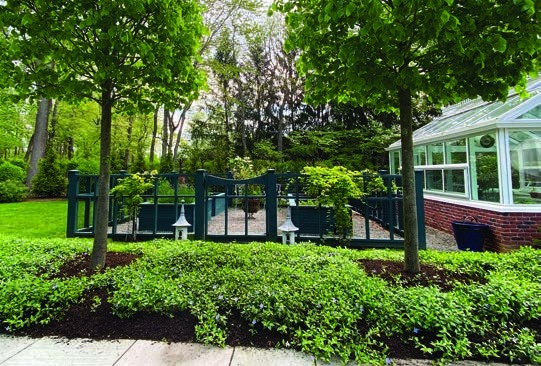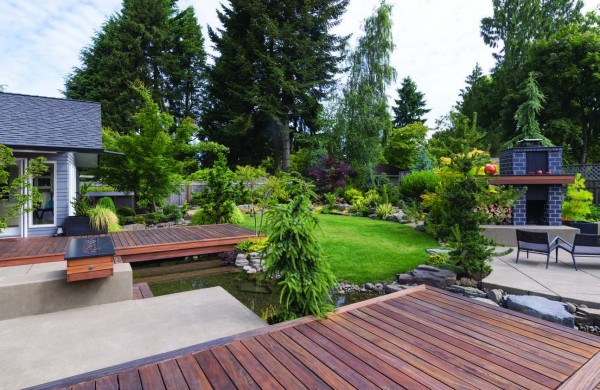 When it comes to enjoying your home to the fullest, there's nothing quite like having a backyard oasis to which you can escape. But in order to truly get the most out of such a space, it's essential that you're partnering with the right landscaping professionals. The landscaping and hardscaping decisions you make will ultimately impact how much use and enjoyment you get out of these areas and you want to be sure to maximize it.
According to Michael Pasquarello, degreed landscape architect with Elite Landscaping, the pandemic has created a surge of interest in residential outdoor entertainment spaces like never seen before. While outdoor living has always been popular, homeowners are looking to truly maximize the most of these areas. As they look to move indoor parties and events to the outside, they want more functionality out of their backyards.
"There is a newfound interest in maximizing the use of one's property," Pasquarello says. "The opportunity to bring the indoors out has led the way to some awesome projects which rival vacation resorts. I also believe that home resale values are going to be based on the amount of outdoor living space square footage is available."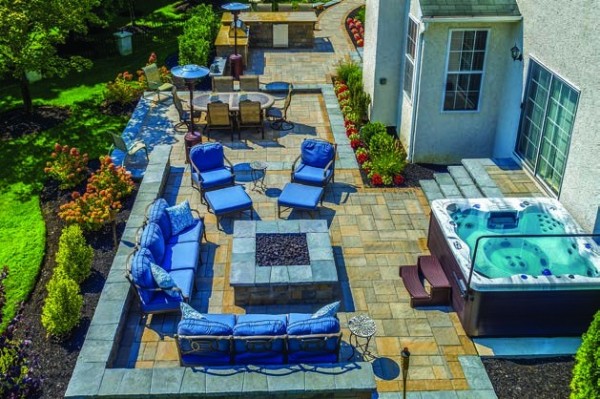 Ronni Hock, owner of Ronni Hock Garden & Landscape, has seen a similar surge in interest. She says that so many homeowners who found themselves in lockdown began to look around their homes and start to think about where they could make improvements. For many, an enhanced outdoor space was the opportunity to find pleasure, "despite the difficulty and darkness that surrounded them," she adds. 
Hock says that she had the opportunity to be able to create a backyard oasis for a family in Princeton, which provided them with a personal sanctuary. Hock says that every outdoor living space should be personal and reflect the homeowners' specific wants and needs.
"One of the first questions I asked my client was, 'What do you love in life and how can we incorporate your passions into the outdoor space?'" Hock recalls. "In this case, she was a mom with a family that loved to swim and an avid gardener who wanted to be surrounded with beauty, a wide variety of perennials, a vegetable garden, flowering trees and a greenhouse. She also wanted spacious patios for entertaining. That was my challenge and I spent the better part of three months designing the outdoor space to include all of these elements and more."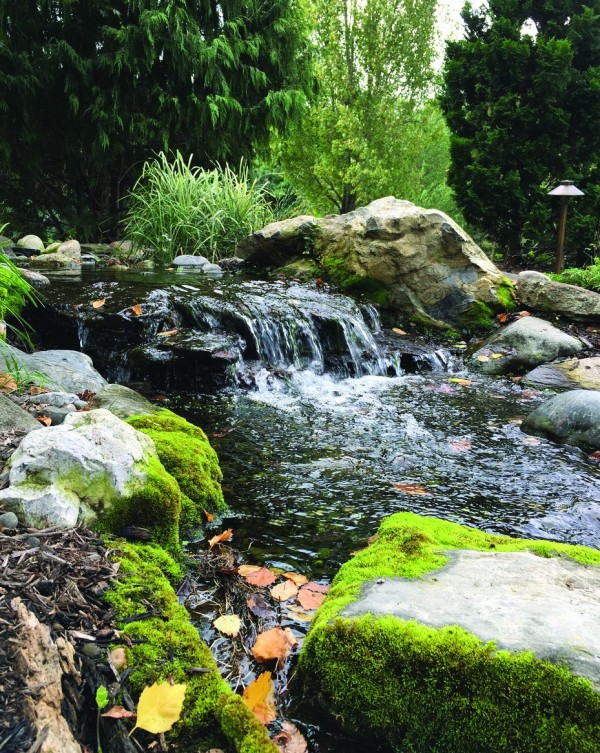 Adding Amenities
Oftentimes, it's the amenities that help get the most enjoyment and use out of an outdoor living area. Pasquarello says that when designing a space, he's often thinking about "the three F's." That is, Food, Fire and Fluidity.
"Nothing brings people together better than food, so an outdoor kitchen is a must," he says. "Fire has a mesmerizing quality which should always be incorporated in some fashion. Whether it's a simple fire pit or a grand stone veneer fireplace, it will sure entice a crowd to gather around on cool nights. Finally, the fluid movement of water from a pool waterfall or a pondless water feature creates a calming effect and helps to drown out outside noise." 
Undoubtedly, a water feature can be a tranquil and welcomed addition to any outdoor living area. It helps to create a sense of "zen" or well being in your outdoor space. 
George Mihalchick, owner of Ponds by George, says that nothing adds aesthetic appeal and enjoyment quite like a pond. A backyard pond gives you the visual beauty as well as the sound of water that just immediately begin to have a sensory effect. Of course, Mihalchick says homeowners often have a lot of questions about the maintenance involved—and he says they're generally pleasantly surprised by the answer.
"If built correctly—and that's key—the maintenance could be as little as cleaning out the skimmer every 10 to 14 days," he says. "But it's important to remember, it's not just a hole in the ground with some liner, water and rocks. It's an entire ecosystem so it must be built properly from the start." 
Mihalchick says that so many details go into creating an aesthetically beautiful and optimally functional pond. One that's really important is lighting. You want just the right amount of lighting to be able to see and enjoy your pond at night—but you don't want it so bright that you can see the particles in the water.
"You want a subtle look with lights situated in just the right places," he explains. "You can have color-changing lights and you can have them hidden in the waterfalls so that they light up. The big thing is hiding the components—not just the lighting but everything involved in making your pond complete. When a pond is built correctly, you shouldn't be able to tell what makes it work. You shouldn't know where the water is coming from or going. That's all important for a natural, integrated look."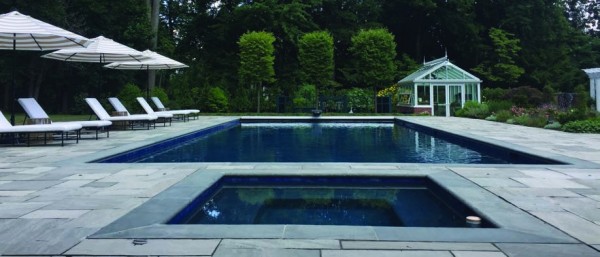 Extending Your Time Outside
Of course, if you're investing in an outdoor living space, you want to be able to fully maximize your time there. That means spending time outside both day and night—and as late into the season as possible. 
Hock says that her Princeton client loved the greenhouse and appreciated being able to spend time gardening, even in the winter months.
"It can be difficult constructing a design that incorporates elements that can be appreciated all year-round," Hock says. "However, in the case of this Princeton residence, a greenhouse was constructed which gave the client many pleasurable moments—even as the snow fell. She's an avid gardener who planned and planted seed trays for installation in the spring in her vegetable garden. She also had a large number of tropicals that she pruned, shaped and fertilized throughout the winter months." 
With the right amenities, Pasquarello says that homeowners can definitely extend their time outside.
"Open air pavilion roof structures with built-in infrared heaters can extend use into the winter months," he says. "Infrared is the best option, as this heat source only emits heat where it is directed. The roof structure will also provide some relief from the heat in the summer as a shaded escape. Water misting systems can even be installed along the perimeter of the roof, creating a cooling blanket of droplets." 
Resources
Elite Landscaping
Berlin, N.J.
(856) 753-1944
EliteLandscaping.com 
Ponds by George
Southampton, Pa.
(215) 396-7500
PondsByGeorge.com 
Ronni Hock Garden & Landscape
Lawrenceville, N.J.
(609) 844-0066
RonnisGarden.com
Published (and copyrighted) in House & Home, Volume 21, Issue 7 (March 2021). 
For more info on House & Home magazine, click here. 
To subscribe to House & Home magazine, click here. 
To advertise in House & Home magazine, call 610-272-3120.