What's on the Outside Counts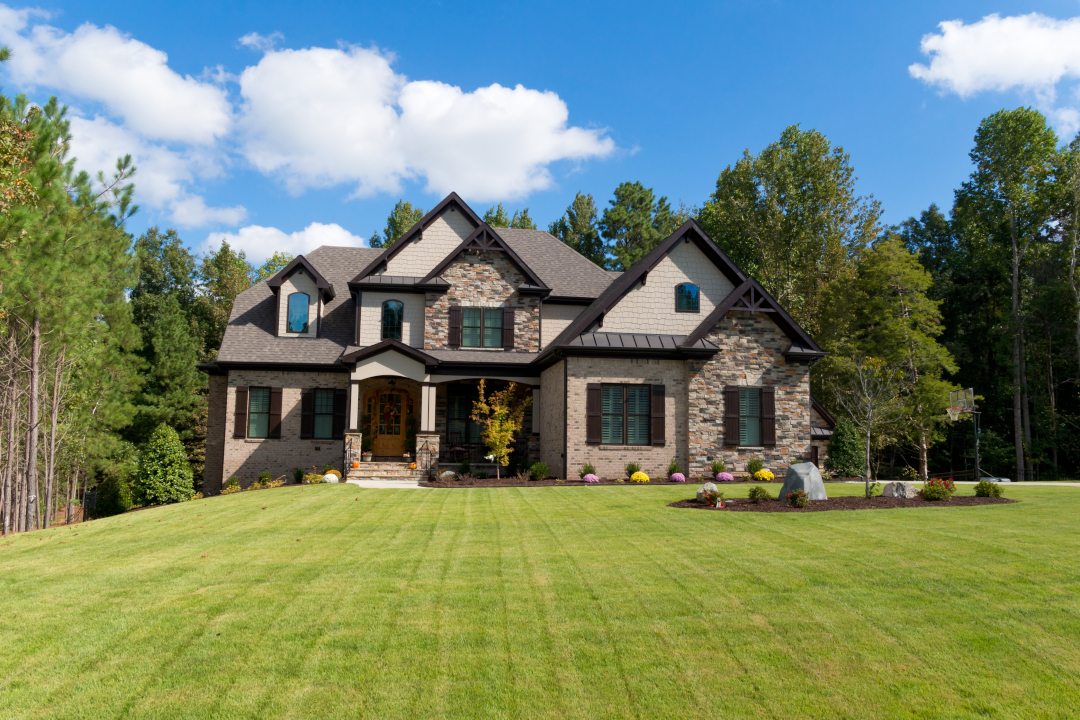 Although Punxsutawney Phil may have predicted six more weeks of winter, there's no reason to wait on exterior remodeling projects that could save you money and have your home looking in tip-top condition for spring.
In fact, the harsh winter weather can expose our home's inefficiencies and exterior weaknesses. "This is the time of year when you'll see the roof possibly leaking when the snow sits on top and doesn't run off due to ice damming and clogged gutters, as well as air leakage in windows and doors from broken seals," says Barbara Carranza, president of Carranza Roofing and Remodeling.
Jane Alfaro of Alfaro Enterprises says it's not uncommon to notice water leaking through windows caused by incorrect flashing, or missing shingles, fascia and siding that blew off in a storm.
These issues can quickly be identified by professionals who can recommend repairs or replacement.
Ace Bajrami, co-owner of Ace-Pro Construction, says an honest contractor will tell you when a repair is enough to address the current issue. "We'll recommend a repair when it makes sense, and sometimes they need a little bit of time to prepare for a full replacement," Bajrami says. "Roof cleanings on a regular basis can be an important preventative maintenance measure that can reduce the presence of mold and mold spores."
"We go out and inspect during a scheduled consultation," says Jeff Kay, president and CEO of East Coast Roofing and Siding. "We're trained by manufacturers in products and installation. We look for signs of moisture. Bugs and spiders are telltale signs of moisture. ... Homeowners may also notice increased utility bills due to energy insufficiency with windows or attic insulation. They crank the heat to compensate, but without proper attic ventilation, it creates condensation when that heat hits the cold attic space. If they check up in their attic and notice water droplets hanging from the nails, that's a sign of inadequate ventilation. This is really only resolved with a full roof replacement and installation of proper intake and exhaust."
As William Suarez, owner of Revolution Roofing and Siding, has learned, not too many homeowners like going in their attic to check things out. "You can find out a lot about the roof from inside the attic but eight out of 10 people don't do it regularly. We recommend taking a look up there when you're putting away the holiday decorations," he says.
Certain clues tell these experts about the age of the roof. "We walk the roof and check the age of the shingles, the condition of the pipes and the chimney," says Alfaro. "With the 35 years' experience that we have, we're usually right on when it comes to quoting the time left that the roof will last before the customer needs to think about changing it."
"We'll find out how old the entire home is and check the different penetrations. Sometimes those can be fixed up to extend the life of the roof for another five to 10 years, but if you notice nail pops or loose shingles, the roof is most likely at the end of its lifetime," Suarez says.
Carranzo says, "Depending on the age, we would recommend repairing if there are missing shingles and the roof itself is in good shape. Pipe collars are another area to check for leaks, but those can't be repaired, they have to be replaced. If a roof has nail pops, they can be hammered in but if there are too many it's best to replace the roof."
Roofing installations and products have undergone vast improvements in recent years, and companies that have been properly trained and certified by leading manufacturers can install entire roof systems.
Carranza, whose company is GAF Master Elite-certified, installs roofs all the way from the wood deck with ice and water shield and leak barriers, to shingles, new pipe collars and CapMaster vent pipe caps. These elements were not always part of roofing installations.
A roof is nothing without proper installation, advises Alfaro, whose company works with Timberline. "All these products are good and have excellent warranties, however, it's all in the installation of the products to get the maximum life expectancy out of them," she says.
Improper installation could even disqualify you from the warranty protections, Suarez adds. "Be aware of who you're using and if they're certified by the manufacturer. They can only achieve that certification by being vetted by the manufacturer and that is what allows the company to offer the upgraded warranty."
If your issues lie elsewhere on the exterior, such as siding and windows, Alfaro says you may want to consider replacing them at the same time. "Once you have siding off it's a great idea to replace your windows so that you can get a good coverage of the plywood and around the windows with Tyvek weatherproof barrier and Tyvek tape, which is perfect for flashing your windows to get that extra protection."
James Hardie is one of the most well-known siding manufacturers in the industry, and homeowners will find many companies offering their products. "Their warranties are extensive and the [fiber cement] product is durable and provides a unique look to a home that traditional vinyl doesn't give," Carranzo says.
Alfaro adds that the current color trends for James Hardie are the charcoal blue or night gray with arctic white trim/flashing.
East Coast Roofing and Siding has partnered with CertainTeed. "We can show homeowners a complete 3D model of their home and what it will look like with the different siding designs," says Kay. Cedar Impressions is one line of siding that people are using for interesting accents. "They tend to stick with the traditional horizontal siding on a majority of the house and then accent the front with board and batten or Cedar Impression or stone veneer. It gives it a real designer touch."
Bajrami says stucco is another visually appealing option that people prefer to maintain if it is currently on their home. Bajrami would first ensure remediation efforts are not needed. He says homeowners like to mix textures with stucco accents and siding.
On the window and doors end of the spectrum, there's no shortage of options, although every company has their preference. At Global Home Improvement, it's Marvin Windows and Doors, specifically its line of Infinity Fiberglass products, says Adam Parnes.
"Infinity Fiberglass windows from Marvin are custom-built using Ultrex® fiberglass, which allows us to measure and order windows to the exact size," he says. "Infinity Fiberglass is eight times stronger than vinyl, and has low expansion/contraction to prevent seal failure. They are also non-porous and 100% moisture resistant."
He adds that, for a true modern look, black window frames are emerging as a go-to trend. "Not only are they an exciting change from a traditional white window frame, but they can offer your home contrast and elegance with a modern aesthetic."
No matter which area of the home's exterior you may be considering repairing or replacing, industry professionals advise homeowners to do their research. "Reading online reviews should be one of the first steps," says Bajrami.
"An educated customer is a plus," chimes in Carranzo.
Suarez suggests comparing products and installation techniques, and not just numbers in the estimate.
"My final advice would be, with the way the world is going today, prices are only going up, so procrastination is going to end up costing you money," says Kay. "Getting a detailed estimate will let homeowners know what they have to prepare for, and maybe an inspection will reveal something they didn't know about."
RESOURCES
Ace-Pro Construction
Hawthorne, N.J.
(201) 888-1071
(973) 975-8127
AceProConstruction.com
Alfaro Enterprises
Bear, Del.
(302) 832-3930
AlfaroEnterprises.net
Carranza Roofing & Remodeling
Bridgeport, Pa.
(610) 270-0305
CarranzaContracting.com
East Coast Roofing and Siding
Mays Landing, N.J.
(609) 237-0372
EastCoastRoofing.com
Global Home Improvement
Serving Pa., N.J., and Del.
(866) 735-1121
GlobalHomeInc.com
Revolution Roofing and Remodeling
Burlington Township, N.J.
(609) 356-2560
MyRevolutionHome.com
Published (and copyrighted) in House & Home, Volume 22, Issue 4 (January/February 2022). 
For more info on House & Home magazine, click here. 
To subscribe to House & Home magazine, click here. 
To advertise in House & Home magazine, call 610-272-3120.