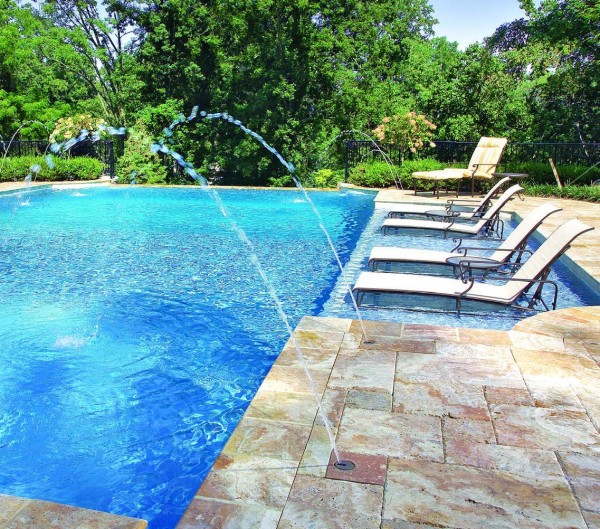 Last summer may feel like a distant memory now that it's winter, which can make it difficult to remember how badly you wished you had a pool in the backyard. But when those 90-plus-degree days hit and the kids were looking for a way to cool off—and so were you—that pool you've always dreamed about wasn't there. If you promised 2020 would be the year, then this is the time to make those calls and get the ball rolling in order to be ready for summer.
Before any holes are dug, a homeowner needs to talk to their family to find out what kind of pool works best for them and their swimming needs. Is the pool to entertain? Is it for exercise? Is it for the children to play in on hot summer days?
And don't forget the stuff that's not so fun—like township requirements, setback distance codes, engineering requirements and impervious cover percentages—all necessary for building a pool that is in compliance. All the more reason to make some calls in January and February.
 "Zoning can be different in each town, nothing is uniform when it comes to the permitting process for installing a pool," says Dominic DiCesare, general manager of Blue Haven Pools & Spas by Calvitti. "A topographical survey and stormwater plan may be necessary, and if we've had snowy weather, engineers can't get out to do that, which prolongs the process. If you want a pool by June, you can still get on the schedule for most companies, but they can't start building without a permit."
As you begin to research and make calls to local pool companies—don't forget to ask friends and family for recommendations—be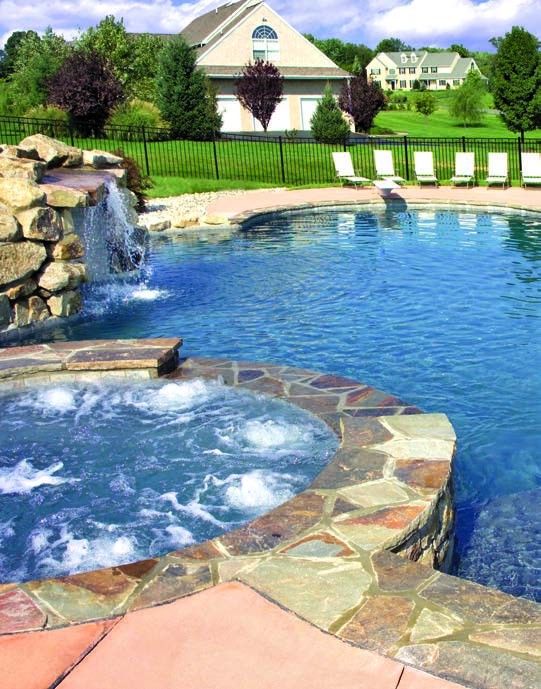 sure to ask about the project management aspect of the work, says John Fossett, project manager at Turpin Landscape Design/Build.
 "You want to make sure you know who is handling everything—is it one company or do they have subcontractors?" he says. "We noticed a lot of [pool] companies were subbing out the work—from the pool shell to the hardscaping and landscaping—and we pride ourselves on project management. This way the customer doesn't need to deal with multiple people in the process."
Be sure the company has trained pool designers who can create a plan that will incorporate the overall backyard, including existing or future landscaping. Experts say to steer clear of companies that offer a blanket price for a pool, since there is no way of knowing what obstacles or scenarios could arise over the course of the project.
Adding a pool to the property is a sizable investment, and DiCesare says you get what you pay for. "It's like car shopping— every car will get you where you need to go, but how do you want to get there?"
Most in-ground pools you see are fiberglass, concrete (gunite) or vinyl liner. "Fiberglass and vinyl are less expensive, but you have fewer options for shapes and materials," says Peter Fineberg, owner of Ted's Pools. "Gunite pools are the most expensive and have more customization options and better ability to fit into any yard."
Fiberglass can be installed quickly, with a basic pool done in two days, says Fossett. "A concrete pool on the other hand is about six weeks to install," he says.
While digging a hole and dropping this type of pool into the ground is definitely easy construction-wise, DiCesare says all of those layers of fiberglass sit in the ground with moisture causing it to penetrate through the layers of fiberglass where it can get blistering. "Fiberglass is not a self-supporting structure, it has some mold to form but there is no real structure to it," DiCesare adds. "You need to have water pressure and ground pressure that holds it together. If for some reason the pool is empty for a period of time, it could implode and if the ground fails or gives out, it could explode. There are a lot of things that you need to hold that pool together in the ground."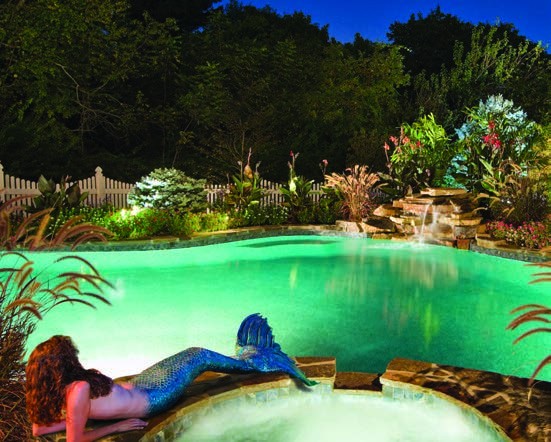 It's also hard to add features to a fiberglass pool, and if it needs to be renovated, it would likely be ripped out completely. "In the long run, I think homeowners are better off with gunite, because in 15 or 20 years, it can be renovated and made to look brand new. The value will be there," he says.
Vinyl pools are less expensive than gunite and can provide some variety in shapes. The inside is soft, which can be an advantage for kids using the pool, but they also have the thinnest barrier between the water and outside environment.
Other considerations to make regarding the pool include features and water quality. "There are features such as water purification systems that basically give you the quality of bottled drinking water in your swimming pool," DiCesare says. "We can also add a salt generator to that system so that you are basically swimming in the purest water possible. You're looking to have the cleanest pool water possible because that's what makes it refreshing; when it is sparkling and crystal clear and you don't feel like you are swimming in a lot of chemicals."
Fossett adds that it's a common myth that saltwater pools don't use chlorine—the salt is actually converted into chlorine.
Currently, saltwater is by far the sanitizer of choice, but Fineberg highlights other options such as ultra-violet (UV) purification systems, which destroy bacteria without chemical side effects; Ozone, another chemical-free alternative that is environmentally friendly; and bromine, which doesn't have the strong smell of chlorine and is especially good for spas because of its stability in high water temperatures.
In the end it all comes down to personal preference.
All of the experts say to do your due diligence and investigate your township's regulations. DiCesare says some townships are even regulating how much decking can go around a pool.
 "Choose your pool builder very carefully," says Fineberg. "It's a large expense and if done incorrectly, you can have ongoing issues. We get numerous calls every year from homeowners who trusted a pool builder to build a dream pool for their family but it turned into a nightmare that requires thousands of dollars to fix."
RESOURCES
Blue Haven Pools & Spas by Calvitti
Hatfield, Pa.
(215) 996-0660
BlueHaven.com
Ted's Pools
Newtown Square, Pa.
(610) 359-1301
TedsPools.net
Turpin Landscape Design/Build
Coatesville, Pa.
(610) 380-1119
TurpinLandscapeDesign.com
Select images courtesy of Blue Haven Pools & Spas by Calvitti, Turpin Landscape Design/Build, and Ted's Pools.
Published (and copyrighted) in House & Home, Volume 20, Issue 6 (Spring 2020). 
For more info on House & Home magazine, click here. 
To subscribe to House & Home magazine, click here. 
To advertise in House & Home magazine, call 610-272-3120.