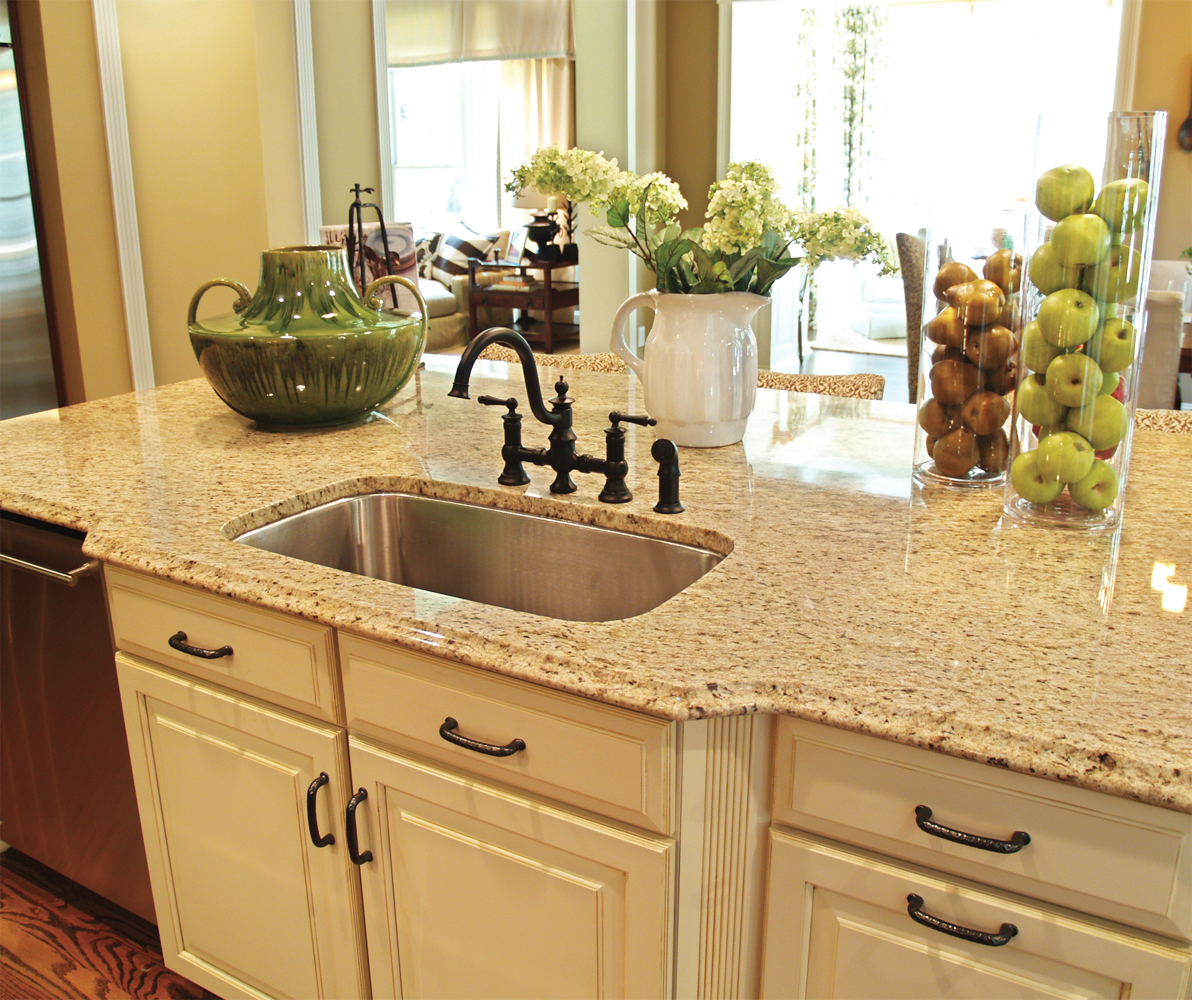 Nothing quite makes a kitchen like the countertop. It can be both a beautiful showpiece as well as an incredibly functional aspect of the overall space. However, with so many options today, making the right countertop selection might feel like an overwhelming task. We spoke to some of the region's countertop experts to find out what is trending in today's kitchen counters.
It's admittedly not easy to pick a stone when there are so many wonderful choices available, says Melvut Beyan, owner of IST Granite. Often there is more than one choice that generates some interest. Since the kitchen is likely a space you spend a lot of time in, it's important that you go with the selection that you like best. Beyan says there is typically a choice that "pops" as the customer tries to decide what might work for them. That gut feeling is something that homeowners should trust.
Tony Kellegoz, owner of Premier Marble Granite Design, agrees. He says that many of the decisions are "personal preference" and that homeowners should choose something that really appeals to their individual style and taste.
"Everyone has a different taste," Kellegoz says. "We will guide the customer along the way, but they should go with their personal preference."
A MYRIAD OF CHOICES
Among the many choices, granite has dominated the marketplace for a very long time and there's no doubt it's still a very popular stone. James Freeman, COO of Colonial Marble & Granite, says that granite is still the "reliable choice" that it's always been. He says that the homeowner who is looking for a natural stone with a minimal amount of care and maintenance required would definitely want to consider granite, which he calls "the strongest and most durable stone."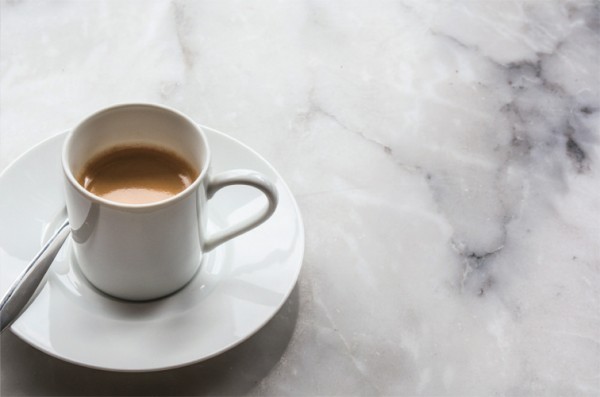 Still, Freeman says Colonial has seen a tremendous amount of interest in engineered quartz products in recent years. He calls these stones "naturally manmade," as the process involves taking natural quartzite and mixing it with poly-resin, making it nonporous and scratch-resistant. Homeowners appreciate that it combines the look of natural stone with extreme durability.
Quartzite, the natural stone, is also a possibility.
"Quartzite has been giving granite a run for its money," says Anya Raysky of Let's Get Stone'd. "It is a natural stone, which has beautiful colors and movement but is not as 'busy' as granite is. It is, however, slightly more delicate and requires more care. Quartz, the manmade stone, has also been doing well over the past five years but remains on the higher price end."
Nicole Hochberg of Imperial Marble & Granite, says there has definitely been increasing interest in quartzite, which she thinks is because of the fact that it closely resembles marble while being much more durable. Marble is known to be a softer stone and can scratch or chip easier than some of the other choices on the market. While many homeowners love the look, it's not always the best choice—especially for cooks who are tough on their countertops. That's what is leading some to find options that look similar but have more durability.
"The marble look is really 'in' right now," says Hochberg. "Naturally, when homeowners see something they like they want to replicate that and there is no denying that quartzite is truly gorgeous. It has that marble look but a uniqueness all its own."
Still, Hochberg says that manufactured quartz is going to be easier to maintain, since it is nonporous. She says that many of the quartz products on the market replicate natural stone very closely. "Therefore, many clients do love the idea of getting the look of stone but not the maintenance," she says.
A RAINBOW OF COLORS
Not only is the countertop material important, but the color choice is as well. And again, there are many options when it comes to the selection. Homeowners must not only consider what color countertop is appealing to them, but what will match the rest of their kitchen. These days, there seems to be a lot of interest in lighter colors. In fact, Bob Barron, owner and president of Phillipsburg Marble, says that white is one of the most popular requests he is getting right now. He has recently seen a noticeable shift from earth tones to various shades of white. White countertops provide a timeless look that is also modernly streamlined.
"White is really hot right now," agrees Freeman. "Every style magazine you look at is showcasing white countertops. People like the look of marble but appreciate the durability of granite or quartz materials. It's giving you the best of both worlds."
Of course the color choices really run the gamut and homeowners are only limited by their imagination. For the bold, countertops come in everything from bright red to sky blue. Still, it does seem that most homeowners want to stick with a somewhat neutral tone that will be appealing for years to come.
When you're looking at natural stone, it's important to remember that colors can vary dramatically—even within the same slab. But Illia Kornea of Luxury Bath & Kitchens says that it's this natural variation that makes the stone so appealing to many homeowners. Each countertop is truly one-of-a-kind.
"Granite has natural patterns and can be one color in one place and a different color right next to it," Kornea says. "The colors are all natural, and it looks it."
MAKING THE FINAL DECISION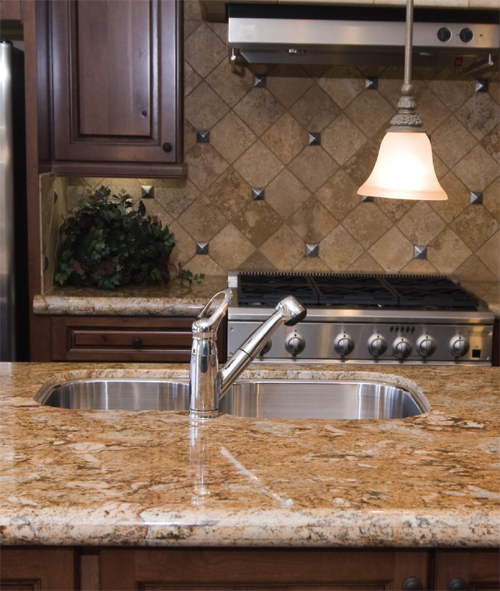 At the end of the day, so much of it really does come down to personal preference, says Beyan. It's helpful to watch the trends, but since you must live with your selections day-in-and-day-out, it's important to choose something that you truly love for yourself.
Sometimes that may mean bucking the trends. Barron says that while the advice out there is typically to steer away from softer stones such as marble for a kitchen, he would never say a homeowner shouldn't do something they truly love—he would merely offer the warnings.
"I think if someone absolutely loved the idea of an old European kitchen with a marble countertop, they should be forewarned that it could scratch easier but not be told it's out of the question," Barron says. "With marble we would recommend a honed finish, rather than a polished finish, since the scratches on a honed finish can be fixed with sandpaper. The ultimate decision falls on the homeowner and what they prefer—it's just important that they're educated on what they're getting so that they can make an educated choice."
Freeman says that education is everything.
"Homeowners should do their research," he urges. "Understand what the choices are before you make your decision. Oftentimes the biggest challenge that homeowners face is to trust their own sense of style. If you have it in your mind that white is your choice of color, that's probably the right option for you. More often than not, that initial feeling is the way to go. It's often when homeowners begin overthinking things that they choose something they don't truly love. I would advise that you trust your instinct."
RESOURCES
Colonial Marble & Granite
King of Prussia, Pa.
(610) 994-2222
New Castle, Del.
(302) 947-3000
ColonialMarble.net
Imperial Marble & Granite, Inc.
Essington, Pa.
(610) 521-0130
IMGStone.net
IST Granite
Warminster, Pa.
(215) 444-9773
ISTGranite.com
Let's Get Stone'd
Warrington, Pa.
(215) 491-7814
LGSGranite.com
Luxury Bath & Kitchens
Horsham, Pa.
(215) 675-5000
LuxuryBathAndKitchens.com
Phillipsburg Marble Co.
Phillipsburg, N.J.
(908) 859-3435
PburgMarble.com
Premier Marble Granite Design
Freehold, N.J.
(732) 294-7891
Flemington, N.J.
(908) 237-3117
PGMarble.com
Published (and copyrighted) in House & Home, Volume 17, Issue 6 (January 2017).
For more info on House & Home magazine, click here.
To subscribe to House & Home magazine, click here.
To advertise in House & Home magazine, call 610-272-3120.