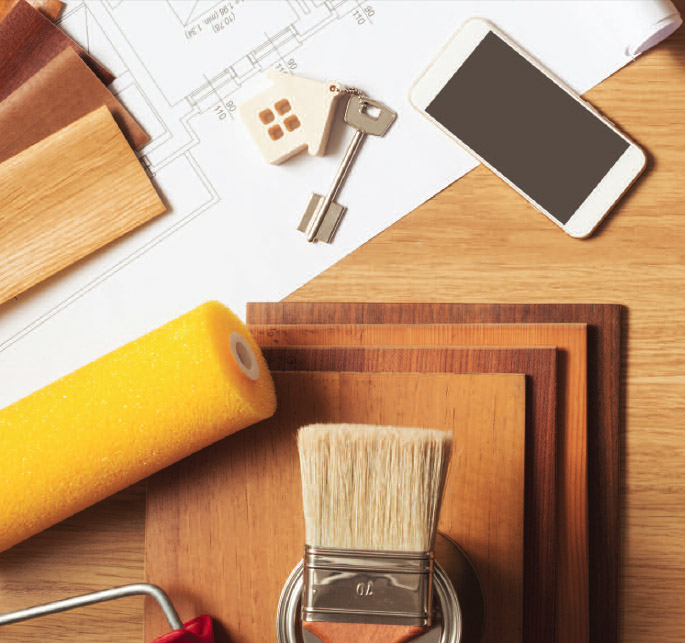 As consumer confidence increases, homeowners are ready to invest in large-scale projects around the home, including remodeling a kitchen, bathroom or living space. It can be an exciting time to bring long-saved Pinterest boards or magazine clippings to fruition, but it's not a process to take lightly.
House & Home talked to several local experts who say it's important for homeowners to have a plan and budget in place when talking to contractors. Over their years of experience, these professionals have seen clients make the same mistakes over and over again, but if you're able to avoid them, you'll end up a satisfied customer.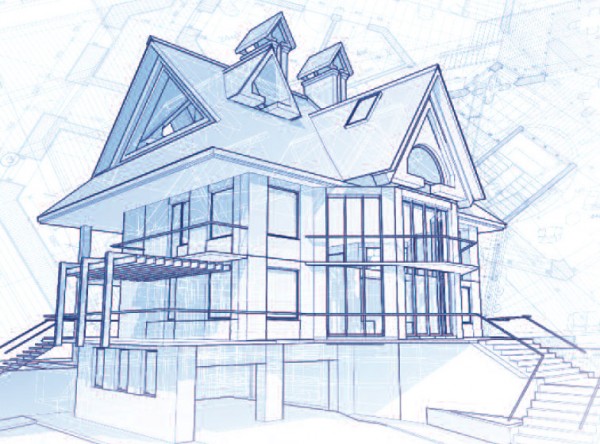 Mistakes to avoid
There are several key steps in the remodeling process that homeowners should not overlook. Whether it has to do with budgeting, communication, short cuts or vetting contractors, one mistake can sacrifice a project's success. Here are some mistakes the professionals discussed:
Taking the lowest bid. When collecting estimates, homeowners have a tendency to focus on the final projected cost. Greg Kihm, director of special projects at Monk's Home Improvement, says there are a lot of variables within an estimate.
"When evaluating bids, make sure you are comparing apples to apples," he says. "Look at what work is covered specifically: what materials will be used, if permits are included or if plumbers and electricians are licensed. Differences in these items can swing estimates drastically. A low initial bid may end up costing more due to add-ons."
A detailed bid is important, says Randell Spackman, owner of Thornbury Services. "Bids will sometimes leave out items to show a good number. Look for bids with detail, and you may end up getting a credit back if the work comes in under budget."
Not vetting contractors. It seems like doing background research on potential companies would be a given, but what truly matters is where you find the information. "These days, most people turn straight to the internet to find out about a contractor before they hire them," says Kihm. "That has its pros and cons because it's much more common for someone to complain about a bad job than it is for someone to rave about a great job." Kihm suggests customers check out Angie's List for verified, non-anonymous reviews.
Hearing directly from other clients can also shed light on a contractor's reliability. "Look at a portfolio of their past work and call past customers," says Spackman. "Talk to some from recent projects and others from years back to get a good range of their quality and consistency over time."
No matter what, make sure to look at more than one company. "Make sure you're not getting a biased view of the project," says Greg Harth, president of Harth Builders. "One company might tell you about a certain appliance you didn't originally consider— like a cabinet-depth fridge or steam oven. You want a professional who is going to take time on the front end to look at the whole plan and solve problems ahead of time."
Taking short cuts. "We all want to control costs, but be careful that the choice made won't come back to hurt the project in the end," says Spackman. "Every project lends itself to compromises. Try to get the pros and cons to each choice to give you the confidence to make the right one."
Harth provided an example of an experience he had with a client who was remodeling a kitchen to suit aging in place. "The cabinets were older and solid wood and the owner thought we could re-use them and re-paint them to save money," Harth says. "Re-using is sometimes a false savings. By the time we disassembled, bought new hardware, shipped them to the paint shop, stripped them, painted them and shipped them back, it would have been [approximately] $3,000 less to buy new cabinets."
Derek Schroeder, project manager/draftsman/carpenter for Rolf Schroeder General Contractors Inc., says "[Shortcuts] usually help you in the beginning to save some money, but in the long run can cost you 3-4 times more or even greater. You get what you pay for. It's OK to be price conscious and not over pay, but it's worse to pay too little and have it cost you more in the end due to failure or faulty workmanship. Quality work doesn't just occur, it come from hours of planning, experience and effort. If you're going to do [the remodel], do it right and if you can't afford to do it right, then just wait."
Best behaviors
There are responsibilities that both parties—homeowners and contractors—must fulfill to help the remodeling process go smoothly.
"Remodeling is much more complicated than all the TV shows portray," says Jay Cipriani, founder and president of "It takes commitment, planning and proper execution to produce a successful [result]."
Two-way communication is one of the most crucial aspects, say our experts.
"A successful remodel relies on clear and concise communication between owner and contractor," says Rolf Schroeder, owner and president of Rolf Schroeder General Contractors Inc. "Daily or weekly progress meetings should be held to discuss any questions the owner(s) may have, discuss areas of the project and/or possible decisions that need to be made on add-ons."
Keeping to a schedule is also an important part of the process.
"It's critical to have a planned start date and the expected length of the project, as well as knowledge of what will be happening each week and how much money is due when," Cipriani says. "The more information and communication you have, the more successful your experience will be."
Todd Wenger, owner of Wenger Contracting, says good communication will show respect. "There are a set of procedures we have in place to keep their house as neat as possible, putting down drop cloths and such," he says. "We also want to share with them who will be coming in and out of the house so there are no surprises."
Harth says clients should share ideas about future projects. "The contractor needs to know the bigger picture. If you are thinking of putting in a pool, that might affect where we put the back door, or the materials we use on the floor to anticipate wet feet," he says.
Problems should also be communicated promptly. "If something isn't working the way we thought it would, the contractor should call the client and let them know," says Wenger. "They shouldn't just go ahead and change the plan without telling them."
Ultimately, a homeowner must trust their contractor. "Put faith in the person you hired. Don't be over their shoulder watching every little thing. You hired them for a reason, so let them do their job," he says.
Kihm offers some parting advice. "Be realistic. The shows on HGTV ... skip over the nitty-gritty of the work," he says. "There will be down days for inspections, something may arrive broken or a problem will arise."
It's best for homeowners to be patient and considerate of these types of issues and eventually the outcome will be worthwhile.
RESOURCES
Cipriani Remodeling Solutions
Woodbury, N.J.
(856) 853-8398
CiprianiRemodelingSolutions.com
Harth Builders
Spring House, Pa.
(215) 654-0364
HarthBuilders.com
Monk's Home Improvements
Morristown, N.J.
(973) 635-7900
MonksHomeImprovements.com
Rolf Schroeder General Contractors Inc.
Warminster, Pa.
(215) 672-0829
RolfSchroederGC.com
Thornbury Services
West Chester, Pa.
(610) 793-2933
ThornburyServices.com
Wenger Contracting
Chester Heights, Pa.
(610) 361-2860
WengerRemodeling.com
Published (and copyrighted) in House & Home, Volume 16, Issue 8 (February, 2016).

To find an electrician in your area, click here.
For more info on House & Home magazine, click here.
To subscribe to House & Home magazine, click here.
To advertise in House & Home magazine, call 610-272-3120.