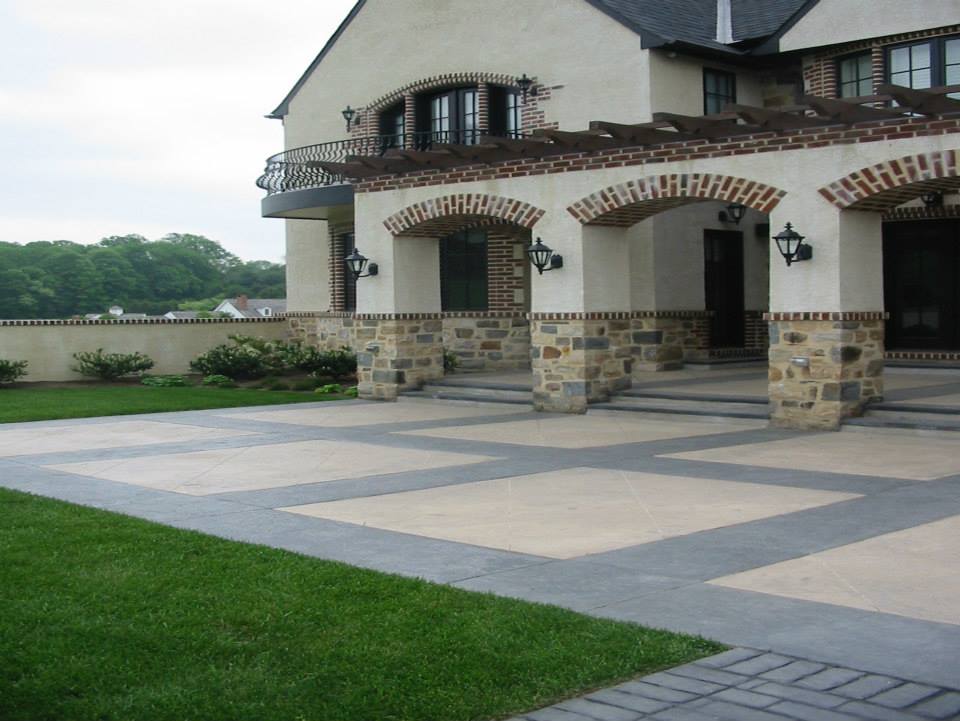 On the company website for Architectural Concrete Design—one of the East Coast's leaders in decorative stamped concrete for more than 20 years—there is a vast collection of photos from the thousands of residential jobs they have completed.
The portfolio of driveways, walkways, patios and pool decks is stunning to see, until founder and president Chris McMahon makes one very important observation. "Pictures don't do it justice," he says. "It looks even better in person."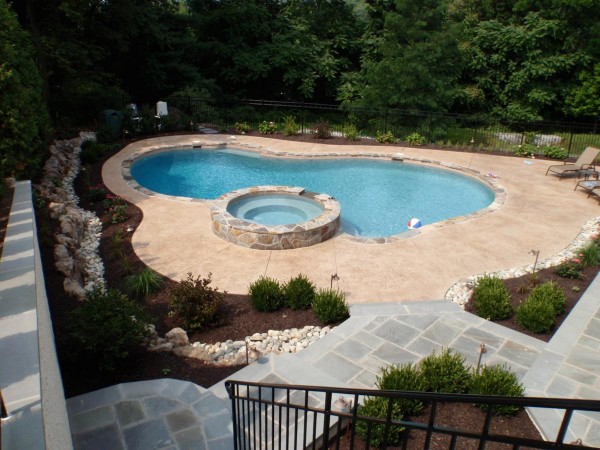 McMahon made that discovery himself when he was introduced to stamped concrete while working in high-rise construction in San Francisco in the late 1980s. He immediately fell in love with the possibilities, and made up his mind to return home to the Philadelphia area to start his own company specializing in stamped concrete.
Architectural Concrete Design (ACD) was officially born in 1993 and has since become a staple in the industry.
 "We are the go-to company for stamped concrete for all the major architects and big firms in the tri-state area," McMahon says. "We do all the heavy highway projects; in fact, we're working on the Pennsylvania Turnpike  right now. We do all the malls, we do high schools and elementary schools and we've worked on every Philadelphia-area casino except one."
But the best part about ACD is that the same passion for the design and construction of those massive projects is applied to private residences in Pennsylvania, New Jersey, Delaware and northeast Maryland to boost curb appeal or spice up an outdoor living space. "So that experience and that level of expertise that is demanded by those other projects, you get at your home with the same crews," McMahon says.
Most of the crew members, as well as the designers and foremen, have been with ACD for almost two decades. Their craftsmanship and knowledge in the field is something you can't find everywhere.
 "Our salespeople are landscape designers, so they'll come out and create the design for you," McMahon says. "They'll look at your home, your patio and your pool and give you ideas. When I do work at my home—and I consider myself a pretty good designer—I still have one of my designers come out just to see what his ideas are."
Stamped concrete is a popular option for homeowners because it can be made to look like a number of materials—including flagstone, brick, tile, slate, fieldstone, cobblestone and granite pavers—at a much better price. ACD offers an almost endless list of styles and colors.
 "We can pretty much create any surface," McMahon says. "The product is used in theme parks throughout the world to mimic every material there is.
 "It's more affordable [than natural stone], it's more durable and it doesn't chip or settle. Weeds don't grow through it and ants don't live in it like pavers. Natural stone requires a lot of maintenance, but with stamped concrete all you have to do is seal it every two or three years."
Bob Nonemaker is one of the founders of Outerspaces Inc., a company in Glen Mills, Pa., that designs and builds highend  water features. He has used ACD for multiple projects and has always been more than satisfied with the results, including a large pool deck the company recently installed at a retirement community.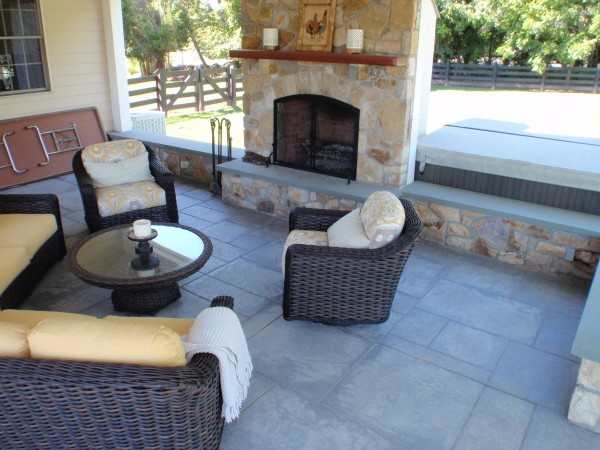 "The fact that they can produce thousands of square feet in a day with something that looks really, really good, that's pretty amazing," Nonemaker says. "Most masons are lucky to get down a hundred square feet of material in a day. Everybody is always being pushed in construction to get things done. These guys get it done, and they get it done well."
Of course, with that sterling reputation comes a great demand for ACD's services. That's why McMahon encourages homeowners to start the process now, during the winter, to make sure they can have that dazzling new patio or driveway in time for spring.
They won't be disappointed in the end result, Nonemaker promises.
 "Concrete is one of those things where if everything doesn't go right, it can end up really wrong," he says. "But with Chris and his guys, it's like a ballet for them. They know exactly what they're doing and they have tremendous productivity. It's pretty much impossible to find a flaw. They're just really good at what they do."  
Architectural Concrete Design
(866) 956-2818  |  ACDConcrete.com
Published (and copyrighted) in House & Home, Volume 21, Issue 6 (January/February 2021).
For more info on House & Home magazine, click here. 
To subscribe to House & Home magazine, click here. 
To advertise in House & Home magazine, call 610-272-3120.